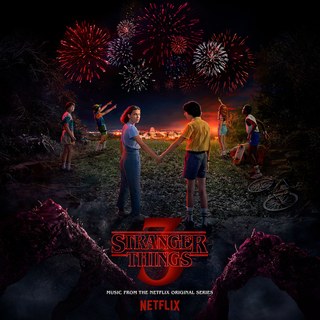 Part of Nile Rodgers' Meltdown
Hear the dreamy score for Netflix series and pop culture phenomenon Stranger Things performed live by Kyle Dixon and Michael Stein of Austin band S U R V I V E.
The performance features the live premiere of the soundtrack for Stranger Things season 3.
Support comes from electronic producer and musician Richard Norris, performing from his ambient deep-listening albums, the Abstractions series.

The soundtrack that Dixon and Stein created for the first series of Stranger Things, released in 2016, won a Primetime Emmy Award for Outstanding Main Title Theme Music and two Grammy nominations.
The duo then returned to score series two in 2017 and are currently working on series three, due to premiere this summer on 4 July.
Series creators The Duffer Brothers fell in love with S U R V I V E's music, which spins classic synths into a distinctly modern sound – and the resulting alchemy produced the most talked-about soundtrack of the year.
DATES & TIMES
Wed 7 August 2019
7:30 pm
WHERE
Royal Festival Hall
PRICING
£27.50 – £35
Booking fee: £3.00 (Members £0.00)