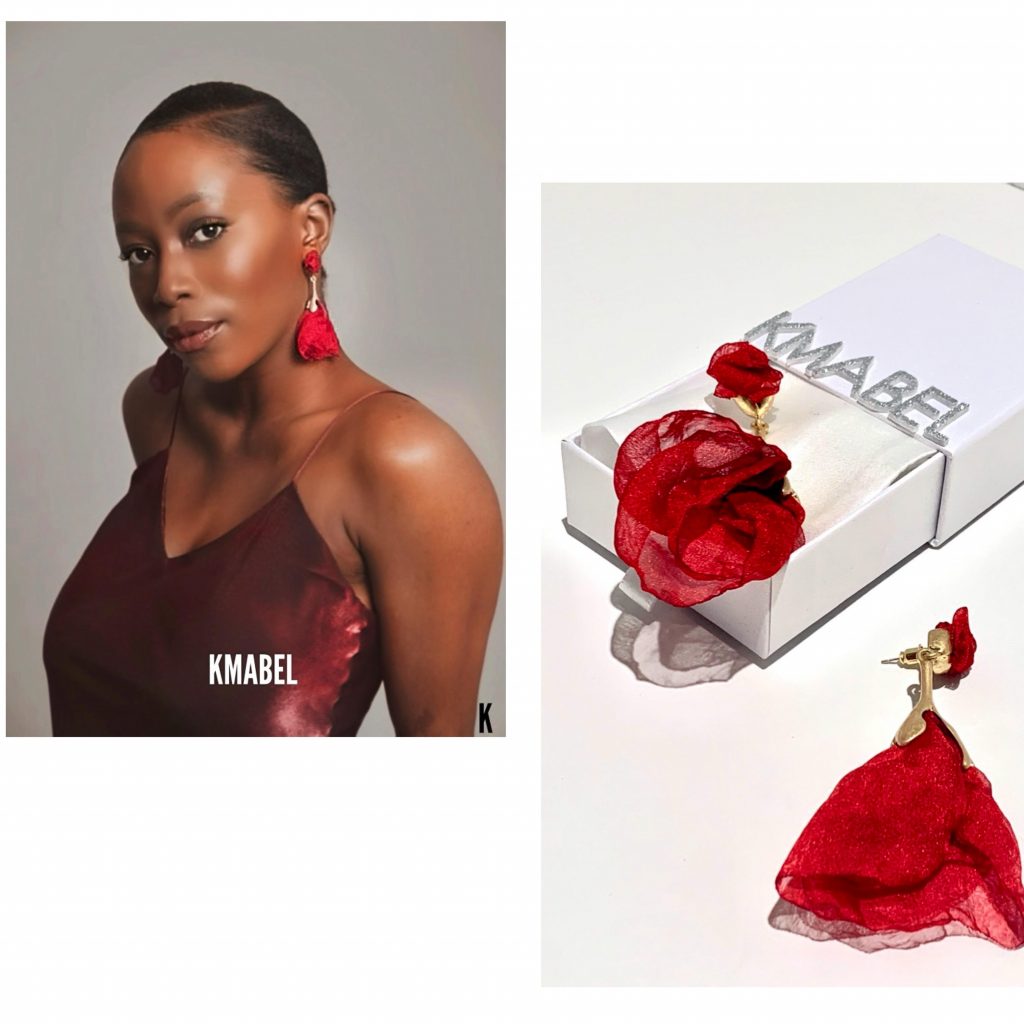 Founder of the accessories brand K-Mabel, Carmen reinvests her profits to finance hearing aids for deaf children in Senegal and Mozambique.
Combining her full-time job as a computer scientist, this energetic 26-year-old London designer gives her heart and soul to this project that is close to her heart.
– A vocation
From a very young age, Carmen knew that she wanted to help the most disadvantaged people when she is asked what she wants to do in life.
Carmen was born in Lisbon and came to England when she was 16.
She first decided to learn languages with the aim of one day working for the United Nations or another international humanitarian organisation.
"I wanted to learn many languages to help people."
She is fluent in English, French, Italian, Portuguese, and Spanish.
One of her favourite quotes is from Nelson Mandela who said: "If you speak to a man in a language he understands, it goes to his head. It goes to his heart if you speak to him in his own language.
During her studies, she did an internship in Brussels with the UN and was struck by the fact that to help people in the way she wants, there is a lot of paperwork and administration to deal with.
However, this did not stop her and she asked herself: "What can I do to help people and avoid all this administration and paperwork? She realised that to help people "in the right way" involves many other aspects that she had not yet imagined.
While waiting to answer her question, at university she decided to start a project to help children gain confidence in themselves.
So every summer she went to summer camps in different countries. These humanitarian trips made her realise that all children are born with a lot of courage and strength, but that as they grow up, these qualities gradually diminish.
So she said to herself, "I want to create something to help children develop confidence and maintain it throughout their lives.
At the time, she didn't know what, but it was her deepest desire.
When she finished university, she was determined to work for a large humanitarian organisation. She joined one and stayed for a week, because the internship in Brussels had somehow resonated with her, and she was even more disappointed to find out that their main concern was to make a profit rather than to help people. So she decided to take a break and do a master's degree in computer science, which gave her another year to think about what she wanted to do next.
After her master's degree, she was recruited by an Italian company and worked in technology. The company had a parallel project to use technology to help schools improve their learning tools. "I realised that there were other ways to help people and that I didn't necessarily need to join a big humanitarian organisation."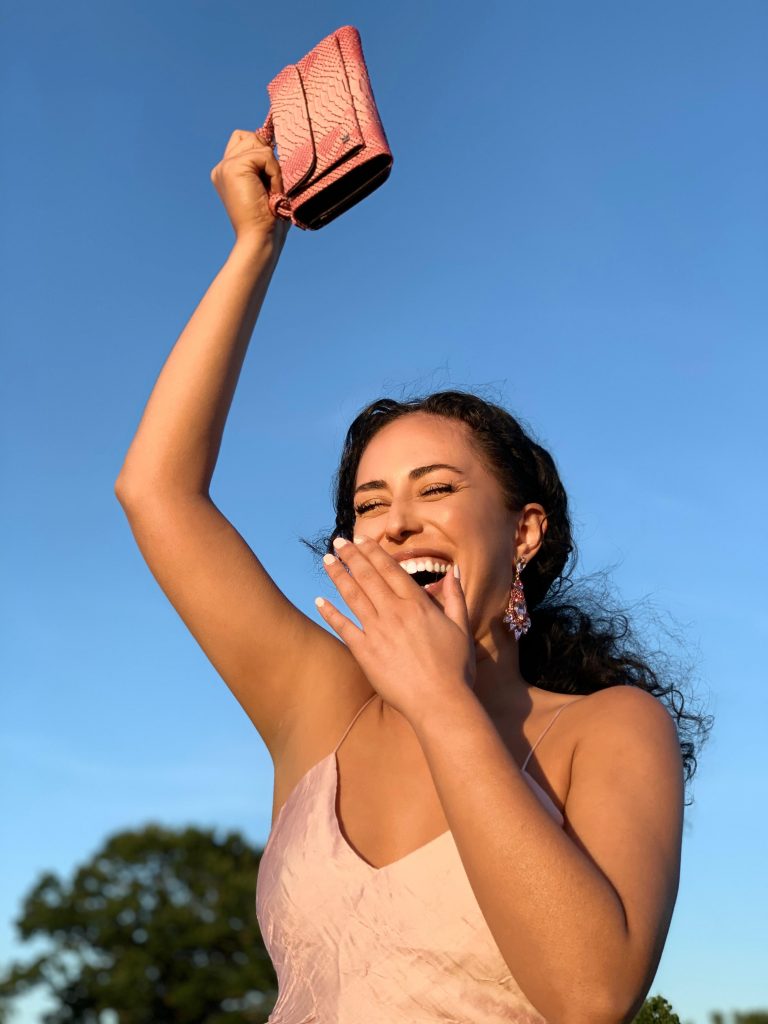 – The birth of the K-Iam Able project
KMABEL's primary goal is to bring the human element into humanitarian work. "During my experiences, I realised that in humanitarian work, there was not always room for the human element.
The essence of the KMABEL project came from watching a documentary on Channel 4 when Carmen was 19. It was a documentary set in Uganda. It tells the life stories of two deaf people: an 82-year-old woman and a 15-year-old boy.
The documentary showed how difficult it is for deaf people to be integrated and accepted in their community.
So she left her job with the Italian company and decided to go to Dakar where she stayed for three months.
What she hates the most is calling children disabled, because they may not be able to hear, but they can do so much more. She wonders to what extent she can give them something, which allows them to develop their other abilities.
She then decided to combine her love of fashion with her desire to help people. She created an accessories brand starting by selling earrings to collect money to purchase hearing devices for deaf children mostly in Senegal and Mozambique.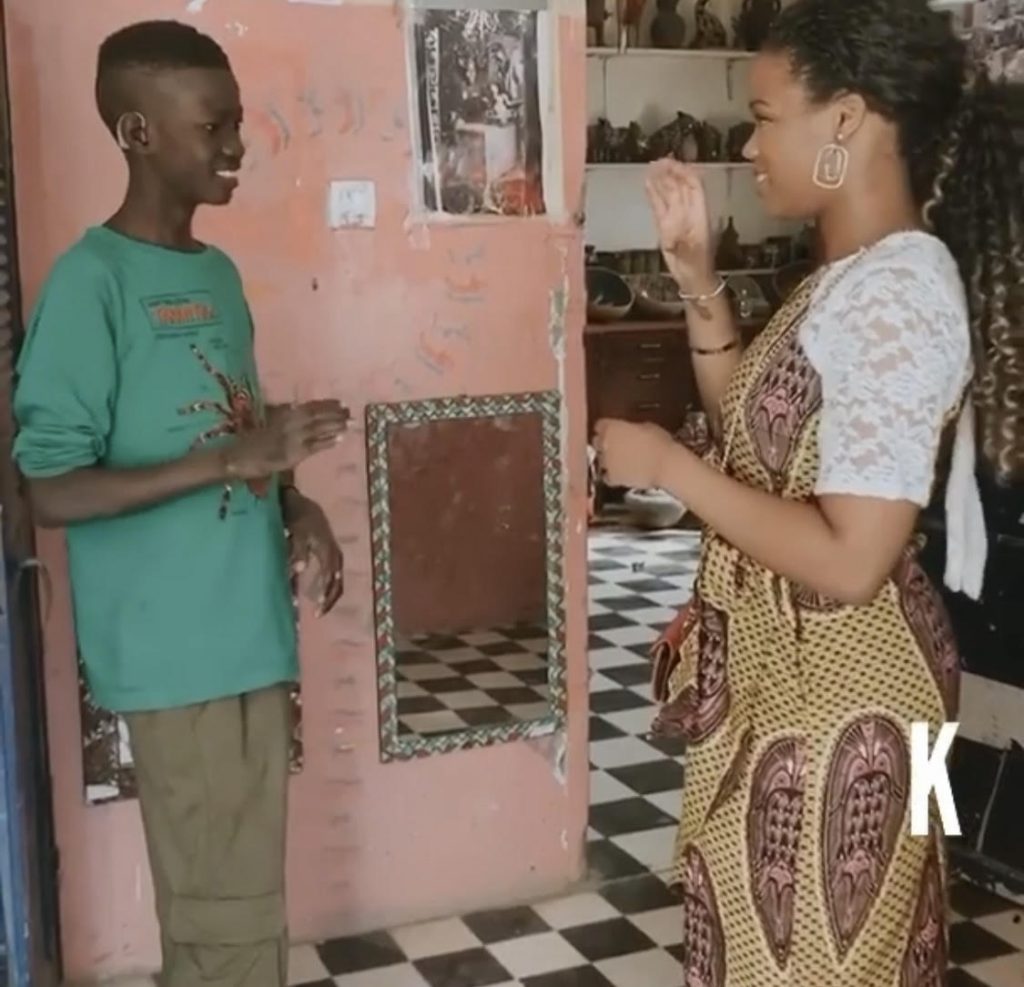 – Combining her love for fashion and her humanitarian project: KMABEL
"To help the children I need money. I should create a product that people would love and that would finance my project." This was Carmen's new goal. Unlike other brands that sometimes offer to donate to a cause with a purchase. Carmen already had the project, and the brand was born to complement and further the project. The name KMABEL means "infinite kindness" and "OK I can do it" (K-IAm Able). Apart from her desire to help, Carmen knows that she must also think about business. What gives her the strength to continue, to design, market and even package every order of the brand on her own for now, is thinking about the children she talks to every day. They give her a lot of hope and she can never forget their personalities and faces.
Her job as a computer scientist for a company that develops space management software is not the same as her job as an engineer.
Her job as a computer scientist for a company that develops space management software is not a passion, but it allows her to finance other projects that are closer to her heart until she can fully invest in her vocation.
For Carmen, it is a gift from God to have found a way to do humanitarian work, which she has always wanted to do, alongside her professional and personal life. KMABEL products are made in Lisbon, her hometown, by a family of craftsmen.
She then incorporated bags, inspired by the fact that she herself wanted a practical and pretty bag that would allow her to put everything in when she travels. To choose the colours, she asked the children to help her and they decided together. She then added a men's collection because many of her friends asked her to make items for men so that they could support her in her project as well. The bags are all made from vegan leather.
Since Carmen loves dresses, she also decided to start a dress collection. But she will not pursue it for logistical reasons.
– Future plans
This year Carmen would like to hire someone to help her when she has more money. She hopes that the brand will grow, have more supporters and customers and generate more income to keep the project going.
In five to ten years, she would like KMABEL to become more of an institution than a brand and for its educational programme to be developed in more and more schools in Africa. We must stop leaving disabled children behind in Africa. For Carmen, what is missing in Africa is to ensure that despite their disability, children can develop another power. That child can say to themselves: "OK, I can't hear, but I can write, I can count, I can use the Internet and a computer…".
Carmen thinks that one day, someone will take over the brand, either her children or a friend or someone who can bring more ideas to grow the brand and obviously the project so that more schools can put it into practice outside Ouakam and Inhambane. At the moment her customers are mainly from London, Paris and the US but she hopes to become more known.
Jessica Sanches