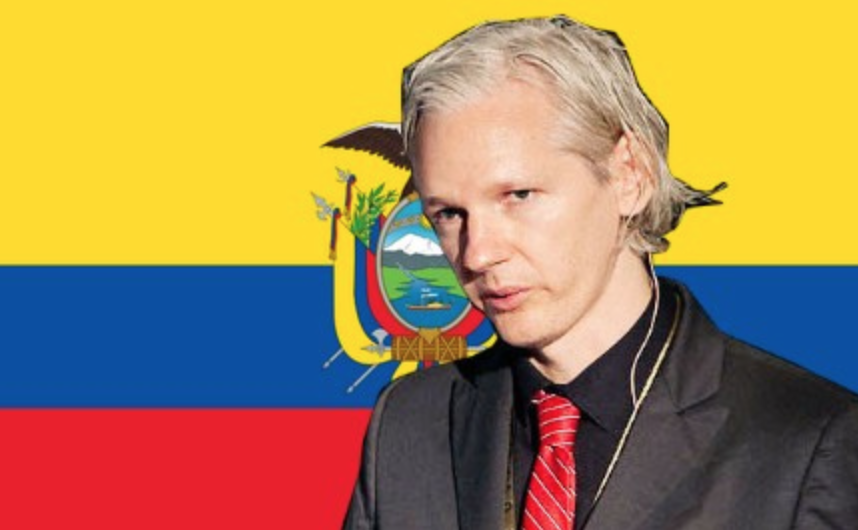 Image courtesy of Jeff Fecke via Flickr
Julian Paul Assange is still in the Ecuadorian embassy in London.
The Wikileaks founder has been there since August 2012. In these past six years, it is safe to say he has gone through some issues.
The Voice of London has mapped out a timeline of events to tracing back to the roots of his demise:
2006
Assange founds WikiLeaks.
2010
April-November: WikiLeaks comes to the attention of United States federal government when Assange publishes a scandalous series of classified U.S. military logs, exposing horrifying information about the Afghan and Iraq wars.
August-September: Assange is questioned over allegations of rape and sexual assault in Sweden, but the case is later dropped.
November: Shortly after, the case is reopened and Sweden issues an international arrest warrant for Assange over similar sexual assault allegations. Assange turns himself in to U.K. police and is released on bail.
2011-2012
November 2011-June 2012: Assange fights extradition to Sweden, and thereby the U.S., as his lawyers argue that he would not be granted a fair trial.
August: Ecuador grants Assange asylum with the arrangement that Assange must stay within the country's embassy or face arrest.
2016
January: The United Nations states: "Mr Assange has been subjected to different forms of deprivation of liberty", ruling in his favour.
November: Swedish prosecutors question Assange.
2017
April: Newly-elected Ecuadorian President Lenín Moreno is elected president of Ecuador. Moreno instructs Assange not to engage in politics and calls him a hacker.
May: Swedish prosecutors drop the rape investigation, but do not confirm Assange's innocence. The chief prosecutor, Marianne Ny announces: "I can conclude, based on the evidence, that probable cause for this crime still exists."
2018
January: Ecuador grants Assange citizenship.
February: Britain upholds Assange's arrest warrant from 2012. Assange still cannot leave the embassy without the threat of arrest.
March: Ecuador cuts Assange's connection to the outside world and his only refuge: the Internet.
July: President Lenín Moreno begins talks with British authorities to withdraw asylum for Assange.
October: Assange's Internet privileges are partly restored. Assange sues the government of Ecuador for violation of his "fundamentals rights and freedoms."
Just a week ago, it was reported that he was handed a list of house rules from the Ecuadorian embassy. These rules included urging Assange to feed his cat (@embassycat on Twitter), clean his room and do his own laundry.
Just another meow-nic Monday! 😸 pic.twitter.com/4yV1xBwQ51

— Embassy Cat (@EmbassyCat) May 23, 2016
Essentially, Assange is the Ecuadorian embassies own live-in six-year-old.  
His situation is incredibly convoluted as is, however, Assange is now adding to his own personal tragedies and suing the Ecuadorian government over "inhuman conditions", as reported by his lawyer Baltasar Garzon at a press conference in Quito.
Words: Salvi Shahlaie | Subbing: Harry Lye