4.2 billion is the figure that represents how many times people press the button "like" on Instagram each day. The social media platform's impact on every sphere of our society is huge and art is no exception.
Instagram is often seen as the prime social media for narcissism, but in art, researchers have demonstrated the numerous positive aspects of the site.
The social network changes how we interact with art and even shapes our visits to museums, but it is not a bad thing.
In fact, institutions are now promoting their exhibits on social media. And why not when this technology can reach a broader audience and can give everyone the possibility to access art easily?
A study led by Queensland's Gallery of Modern Art showed that people shared posts where they were immersing themselves in the image, wearing clothes matching the art, and copying the artist's signature blurred style.
Another study at the Museum of Applied Arts and Sciences' in Sydney found that audiences used Instagram primarily to engage with exhibition content, not by taking selfies. Visitors mostly shared fascinating details of the design.
https://www.instagram.com/p/Bp3pO7yn9AY/
The Museum of Ice Cream in the United States is recognised as the most hash-tagged exhibition with more than 125,000 posts. The immersive exhibition started in 2016, showcasing things like a swimming pool of rainbow sprinkles and a rock-candy cave – exciting and visually stimulating installations that have contributed hugely to the exhibition's success.
More locally, we have the Selfie factory, Space shifters, and Yayoi Kusama's exhibition: THE MOVING MOMENT WHEN I WENT TO THE UNIVERSE.
https://www.instagram.com/p/Bpy5DdWjUpz/
If you think that this whole thing of Insta-worthy art is very superficial, Yayoi Kusama proves the opposite.
Kusama, 89, is a Japanese contemporary artist who works mainly with sculpture and installation. Her work is exceptional in the same way she is as a person.
Throughout her life, she was always successful, but her success has reached new heights, to an international level thanks to social media and the engagement of her audience.
Whenever she comes to a country for an exhibition, tickets are sold out in record time and only a few lucky ones get a chance to feast their eyes at her timeless work. This is exactly what happened this November at the Victoria Miro gallery in London.
This octogenarian artist is proof that Instagram does not necessarily shape art, but merely functions as a tool for curators and exhibition designers to inform, to reach new audiences, and to strengthen the relationship between visitors and the artists' oeuvre.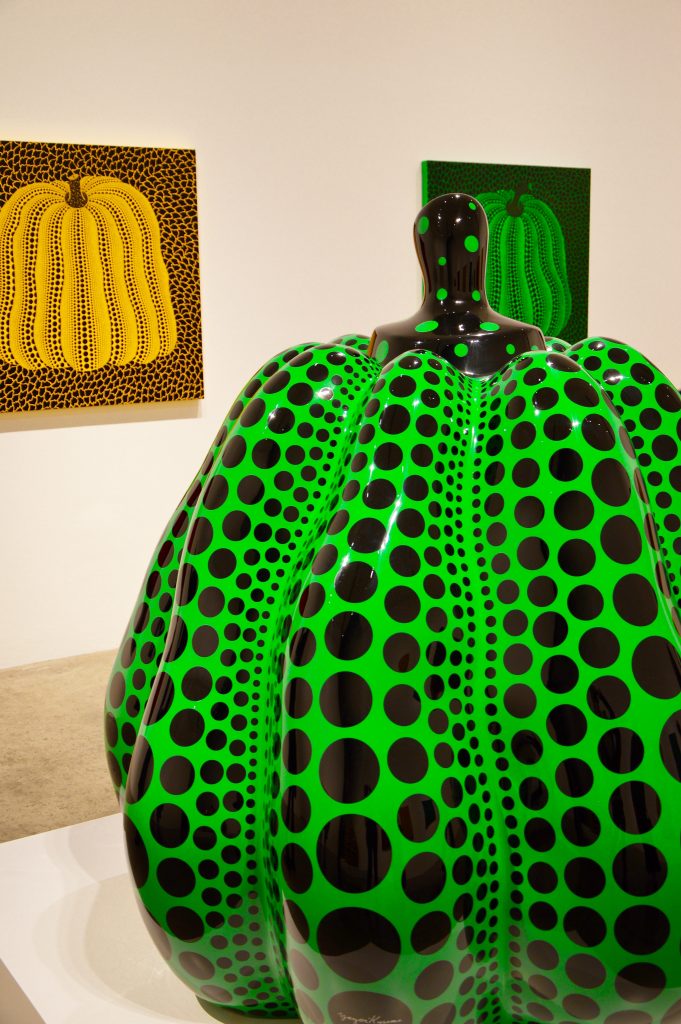 November is pumpkin season even in Art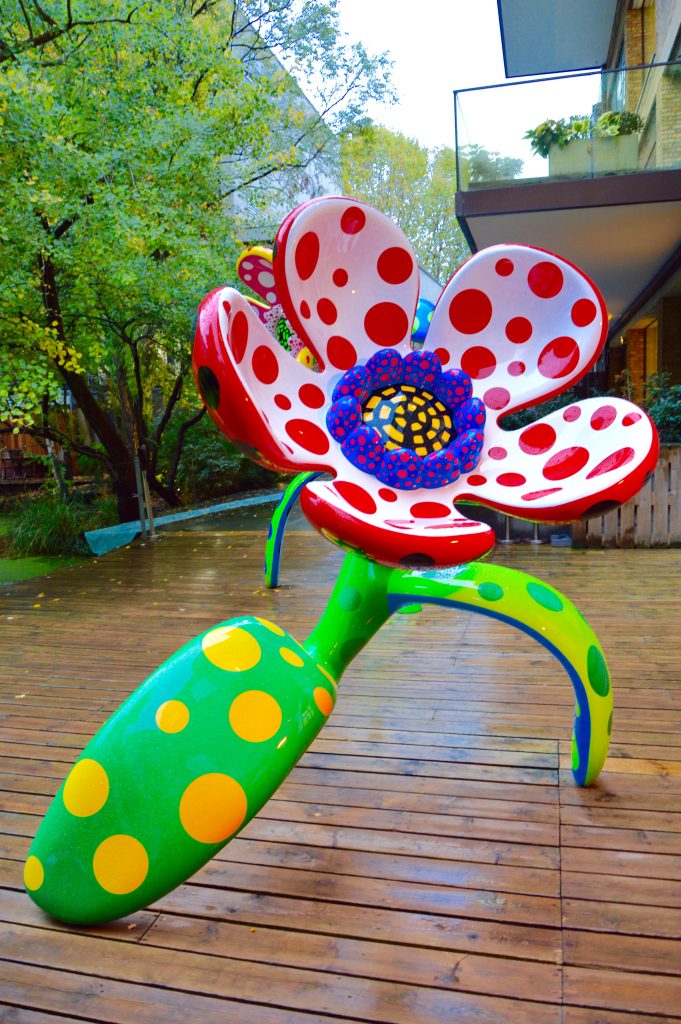 Her exhibition includes outdoor installations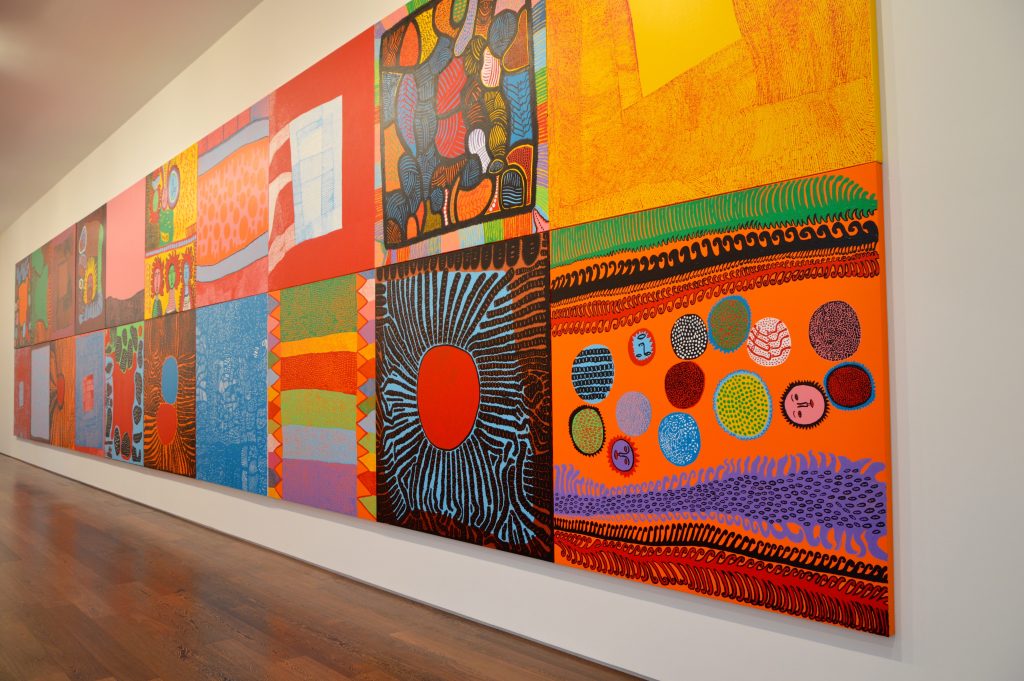 Yayoi Kusama does not stop to sculptures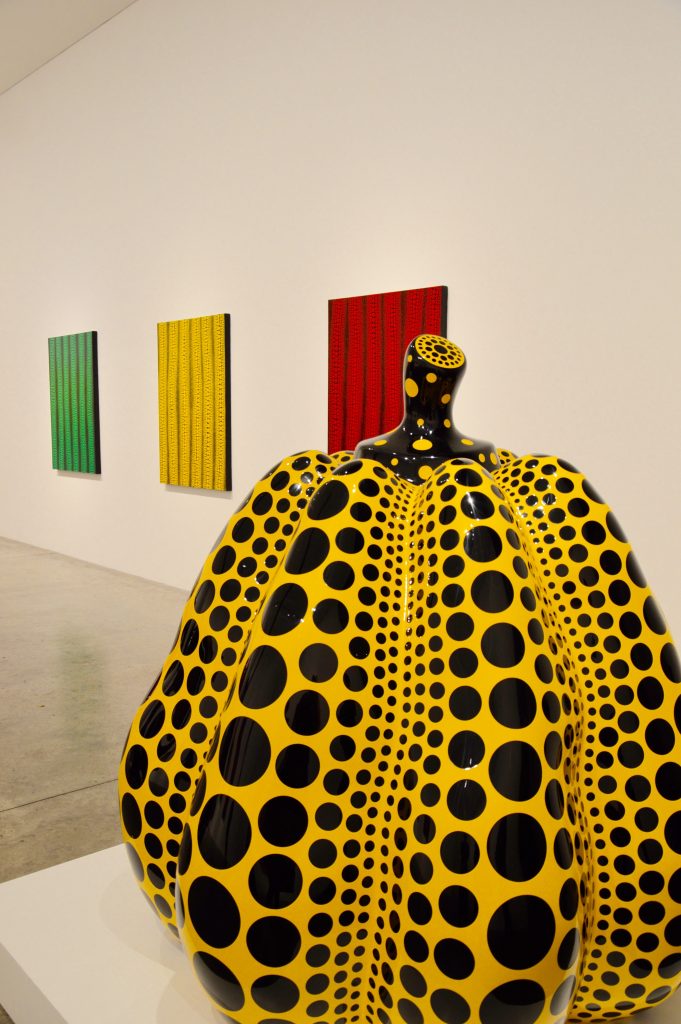 Colors play a big role in Kusama's work
Kusama's main piece: The Mirror room
Stay a little longer in the room and travel through different worlds
Photos: Kiara Vigo
Words: Kiara Vigo l Subbing: Millie Richardson