Ever since September students up and down the country have worried tirelessly about the fate of Christmas 2020, wondering whether travelling home to see family would ever be an option.
After Prime Minister Boris Johnson announced a "travel window" between 4 and 9 December, testing sites have begun popping up at almost all universities to give students the chance to be tested before heading home for the holidays.
New tests designed to test asymptomatic people for the virus are being rolled out to students this week to ensure there is time for self-isolation before Christmas Day.
As students flock to get tested before the festivities begin, questions have arisen as to how the tests will be carried out.
So, if you are reading this with some burning questions lingering in your mind, look no further. We have the answers.
Testing centres have been erected in university gyms, foyers and more for something called Rapid Lateral Flow Testing to take place. This type of test is a form of swab test that gives you a result in less than one hour, as it does not need to go to a lab. LF tests also take place over two separate occasions, spaced three days apart, to determine if the person has picked up the virus at any point before it can be detected.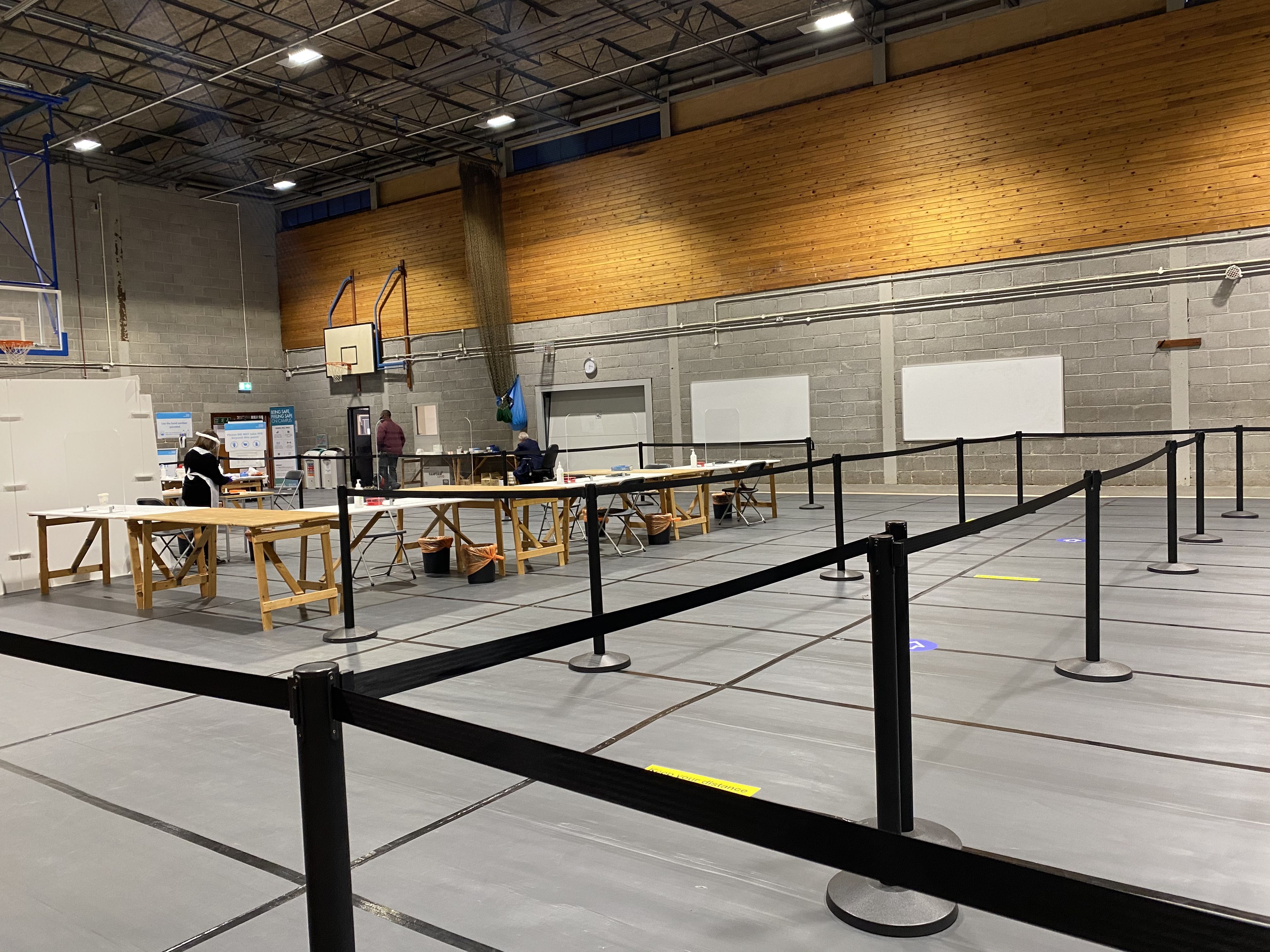 Source: Chloe Rose
Once entering a test centre, students are required to join a socially distanced queue, after which you will be asked to scan a QR code. Once the QR code leads you to the gov.uk testing website, you must fill in your personal details for you to receive your test results later in the day.
Students are then led to the testing area and shown to a booth where an attendant is there to talk you through the testing process – through a screen of course.
A fairly simple and efficient process begins with a quick blow of the nose before the attendant hands you a swab. Talking you through the process, the swap first needs to be inserted into the mouth and swept across both tonsils for ten seconds (approx. 5 times), before being inserted into one nostril as far as possible until you feel resistance.
Though not particularly the most enjoyable experience, it is pain-free and easy and takes almost no time at all.
Once done, you simply pop the swab into the container provided and go on your merry way.
Results of the test usually reach the recipient after around 30 minutes to an hour and clearly state whether you have tested positive or negative.
With so much weighing on the results of these Covid-19 tests this Christmas, it likely comes as a relief to many to discover how stress-free the testing process actually is.
For anyone looking for information regarding Covid tests of any kind, please visit gov.uk.
Words: Chloe Rose | Subbing: Yasmin Sakki