Love Island, the most watched reality show is coming to an end. Gutted. How are you going to spend your evenings? That's the question! Tonight one of the four couples will be crowned winner of Love Island 2019!
Why is Love Island so successful? Not sure, but it's addictive and as every single day, every single hour of it, we get more attached to every single person inside the villa and let's face it, we live the same passions, drama, heartbreaks and everything that happens.
So! When we heard about Love Island – The Experience … we had to go!
The coolest experience if you're a fan of the ITV's reality show, but enough with the words, let me show you what the experience is like.
Once you walk in, you get to experience the exact same beds where the islanders sleep every night. A picture is a must, and trust me, the entire bedroom looks exactly the same. Pastels are decorating the most watched bedroom of the United Kingdom and you can experience it.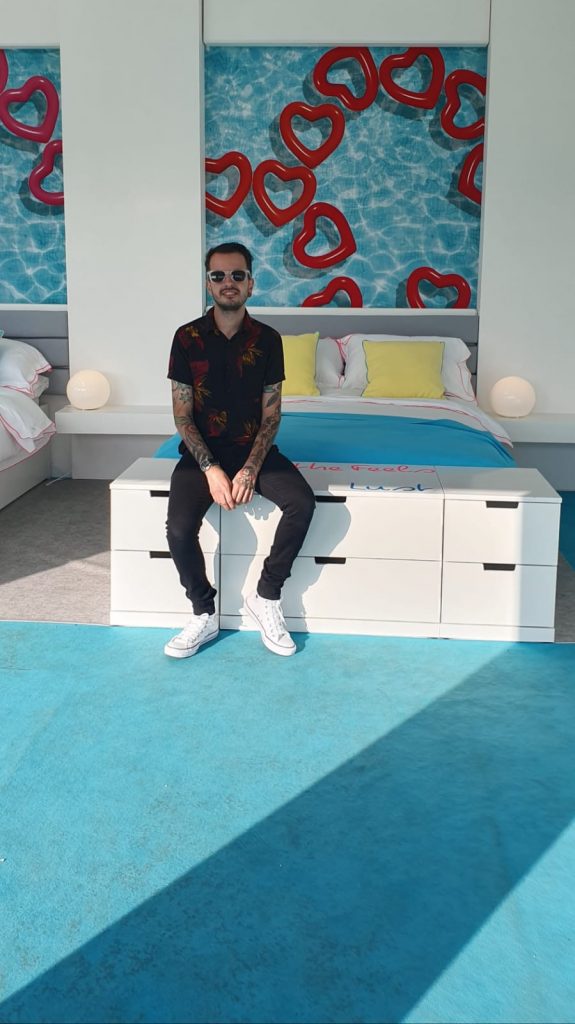 Do you want to feel the tension of a recoupling or a couple being dump? You might not get Caroline Flack to walk into it but … you can gather around the infamous fire pit too!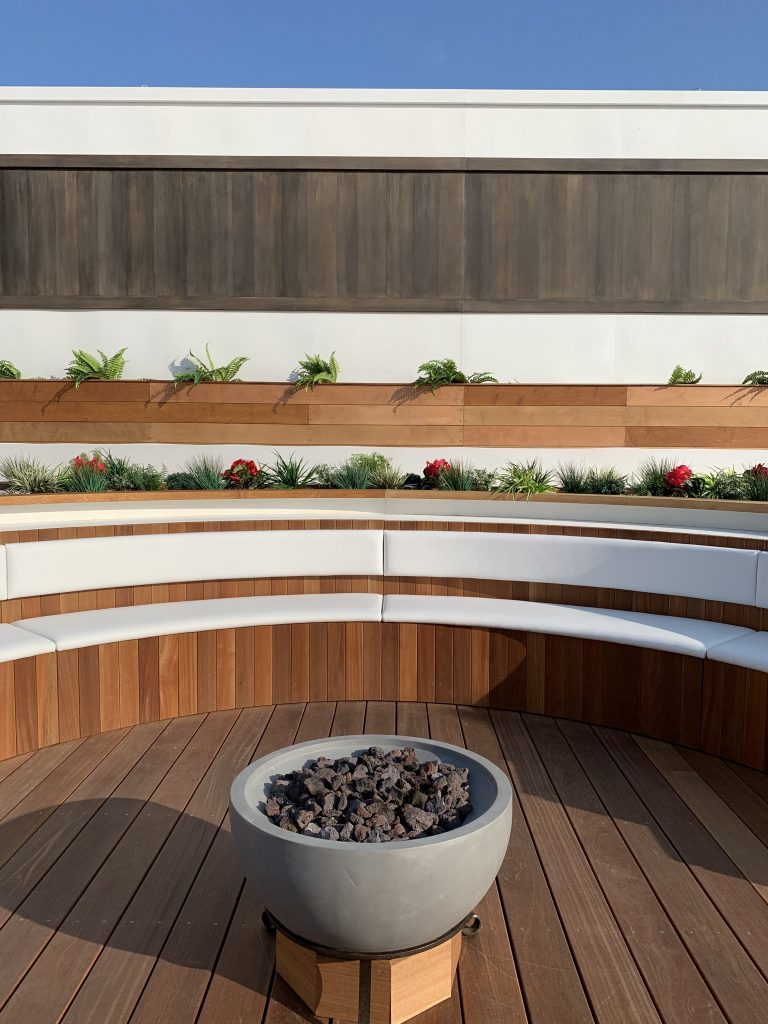 I also manage to sit on the beach hut, for my little confessions … we all need some private gossip, don't we all?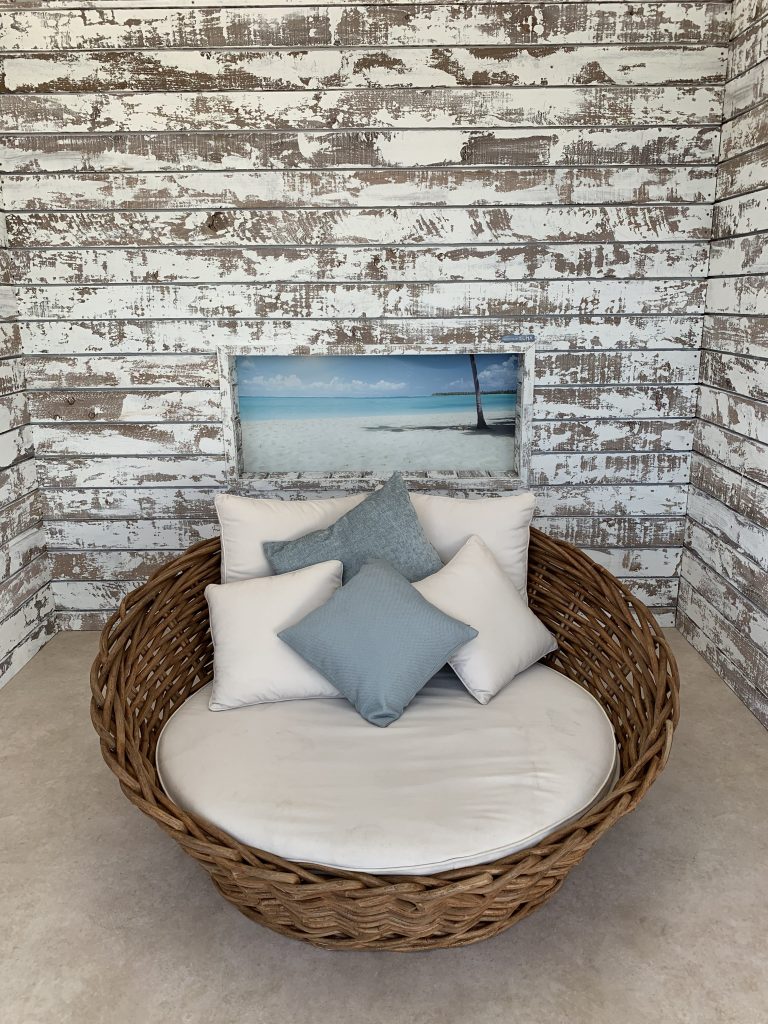 Wait! OMG! Elma and Callum are actually here! With us! Around the fire pit! What is happening!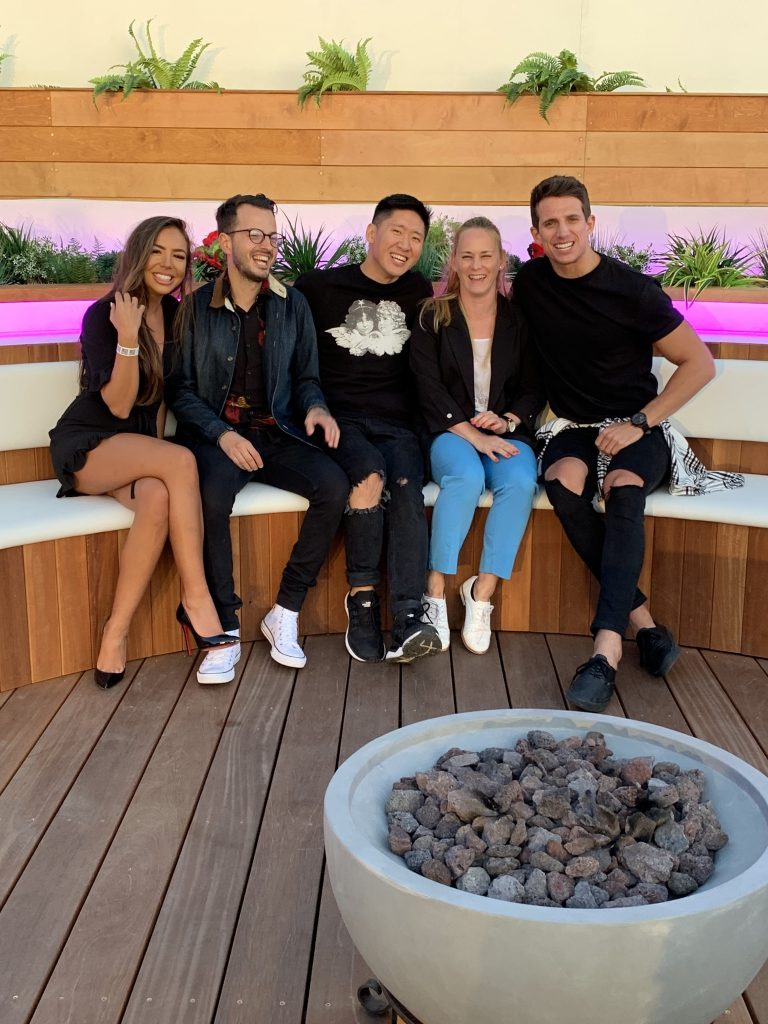 And then you can enjoy the episode on the beach like a true islander!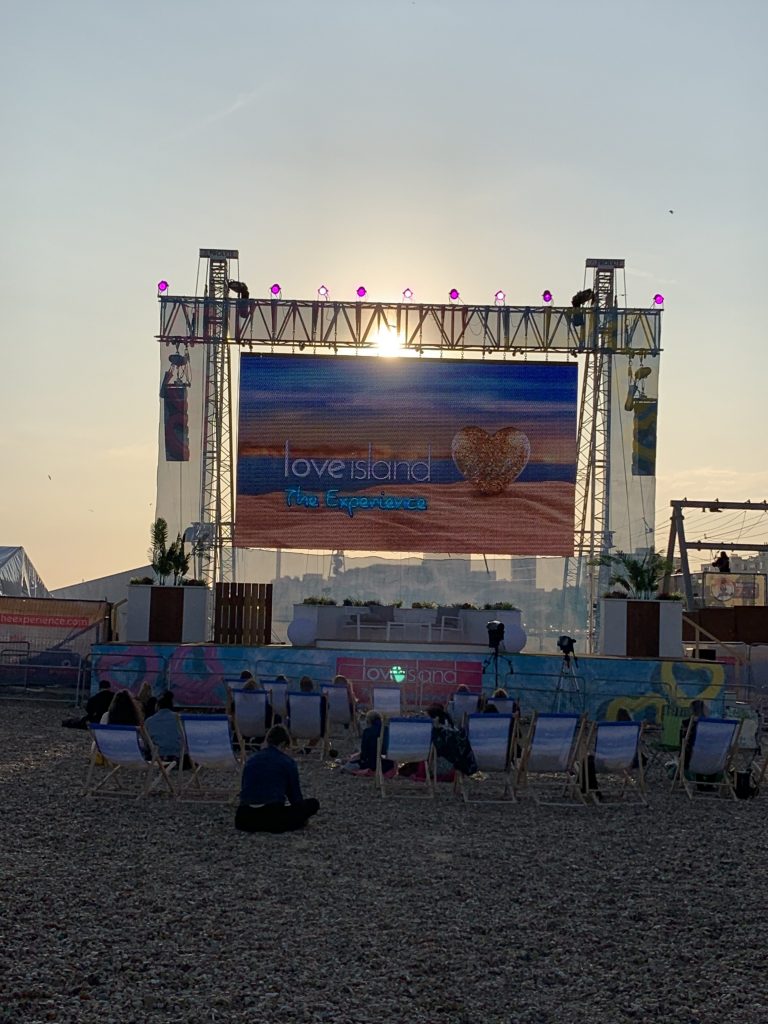 It's your chance to grab the last tickets for tonight's finale of Love Island here.
Don't miss the chance to see the winning couple with Josh and Michael as guests, tonight in Brighton!