Charlotte is definitely this year's revelation. After 1 million streams and a brand new EP, get to know the artist and what inspires her, social media, stripping back her sets as well as some fire questions.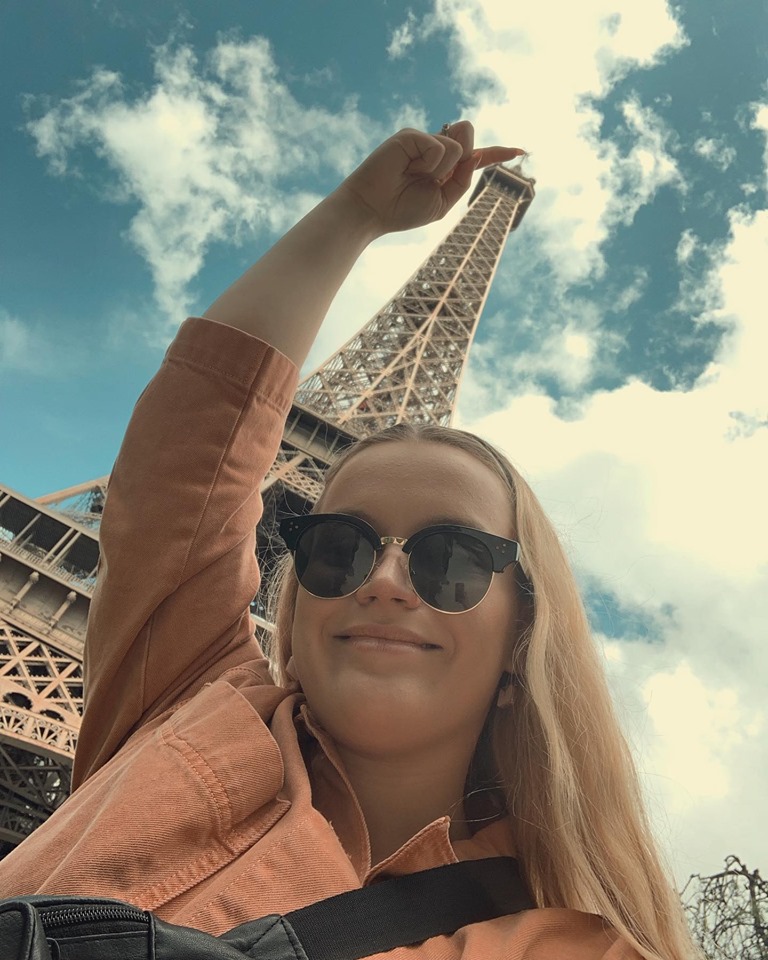 Nervous has been streamed 1 million times on Spotify. As an upcoming singer, what does it mean to you? How did you celebrate?

That blew my mind, I didn't think that would happen this early in my career and certainly not that soon after putting the song out. I celebrated by sightseeing in Paris before playing a show there! I'm yet to properly celebrate as I've been on tour but I'm sure once I get back home to my mates we'll be heading straight to the pub for a celebratory pint.

"Nowhere To Hide" is out now. You have the catchy melody, meaningful lyrics, the soul and the great voice. What inspired you to create it?

Well thanks, that's very kind. The inspiration was just growing up and attempting to learn how to meander life and my own emotions. I've been writing with absolutely no music out for 4 years. So between the ages of 17 and 21 I've been constantly documenting the ups and mainly the downs (haha) of my life. The process wasn't initially about writing songs for other people to hear, it was about making sense of the things I was experiencing and the thoughts in my head.

You decided to present the EP with "I Tell Lies", why such a personal song to introduce yourself?

I knew as soon as I wrote that track that it was going to be the first thing I put out. It fully captured me so it felt like the perfect introduction. Also, all my tracks are personal so I think whichever one I'd chosen to lead with would've felt exposing.

The video is quite personal too, how much involvement did you have in creating it?

I had a lot of involvement as the concept was my idea! I spent days going through hours and hours of footage of me as a kid. I flagged certain moments that I thought belonged in the edit to make life a bit easier for the director, Thomas Davis, as I sent over roughly 2 hours of footage. Then me and my mates just got drunk in a pub and Thomas captured it.

Back to your EP, what was the process behind it? 

I wrote plenty of songs about the same things over the space of a few years and these ones were the ones where I felt I'd best captured my emotions or experiences. There wasn't a methodical process, the songs came at random times. The single artwork for I Tell Lies and Nervous came from a collage of pictures that I made on my bedroom floor and the EP artwork came from a design that I drew on a Trader Joe's bag when I was in LA.

You're playing a few shows in the UK this summer, what can we expect from your set?

Stripped back, emotional vibes. Serious songs with silliness in between. If you see the London show you'll experience the most incredible acoustics!

What are you excited the most right now?

I'm really excited to for my shows and to play Barn on The Farm in a few weeks. I'm also buzzing to get working on the visuals for my next project.

Social media are having such a strong impact into everyone's life, especially artists'. What's your thought on them?

I hated social media to begin with because I felt like it'd had a hugely negative impact on my body image and social life. I cared way too much about how many likes I got and spent a concerning amount of time comparing myself to others. I've learnt how to make peace with social media now and I know how I want to present myself on there. I don't really follow many people who aren't my friends and I only post the real me. It's not a highlights reel at all.

Let's get to know you a little bit more … 5 fire questions ..

LA or London?

To live: London, to write: LA

Pizza in bed or dinner at a fancy restaurant?

Pizza in bed.

Day at the beach or day at the mountain?

Mountain.

Day with make up or day without make up?

Without without without without.

What's your fav song off Nowhere To Hide and why?

Somebody To Hold. Because it just really gets me in my feels.
Nowhere To Hide is out now.