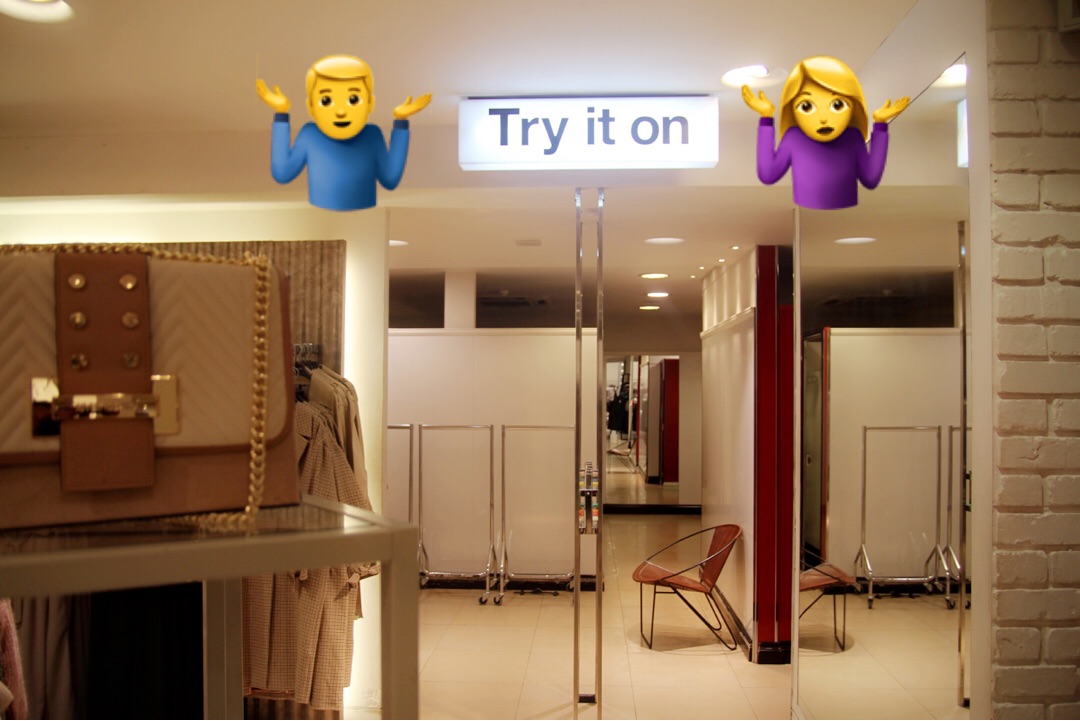 What do you think about stores having gender neutral fitting rooms?
It is extremely important for anyone using a changing room to feel safe. Male and Female separate rooms ensures privacy. However, after recent complaints by a transgender customer at Topshop, it seems like many other high-street retailers have decided to follow this gender-neutral policy in their fitting rooms. This new approach can seems very risky as it allows room for other indecencies and reduces the level of security for underage customers. On the other hand, many customers prefer this new approach:
'It is a pain having to carry a pile of clothes from the top to the bottom floor. I would rather have a good experience whilst shopping not an inconvenient one'.
– Vanessa Bailey
We decided to go into some of these stores to  find out whether this policy helps the store or whether it just adds other complications.
Words: Whitney Ajudua |Subbed: Victoire Bret