The number of entries for early admission to undergraduate courses in the UK for 2021 has been the highest in at least eight years, according to UCAS statistics.
The pandemic has left worldwide education in a state of unpredictability, with many opting to completely drop a year. Even among those choosing to continue, some have preferred to stay in their home countries for the current year, leaving question marks over the future of on-campus education.
However, the result shows that there has been an increase for the applications of the term of autumn 2021 as compared to last year, with 76,940 applications in total.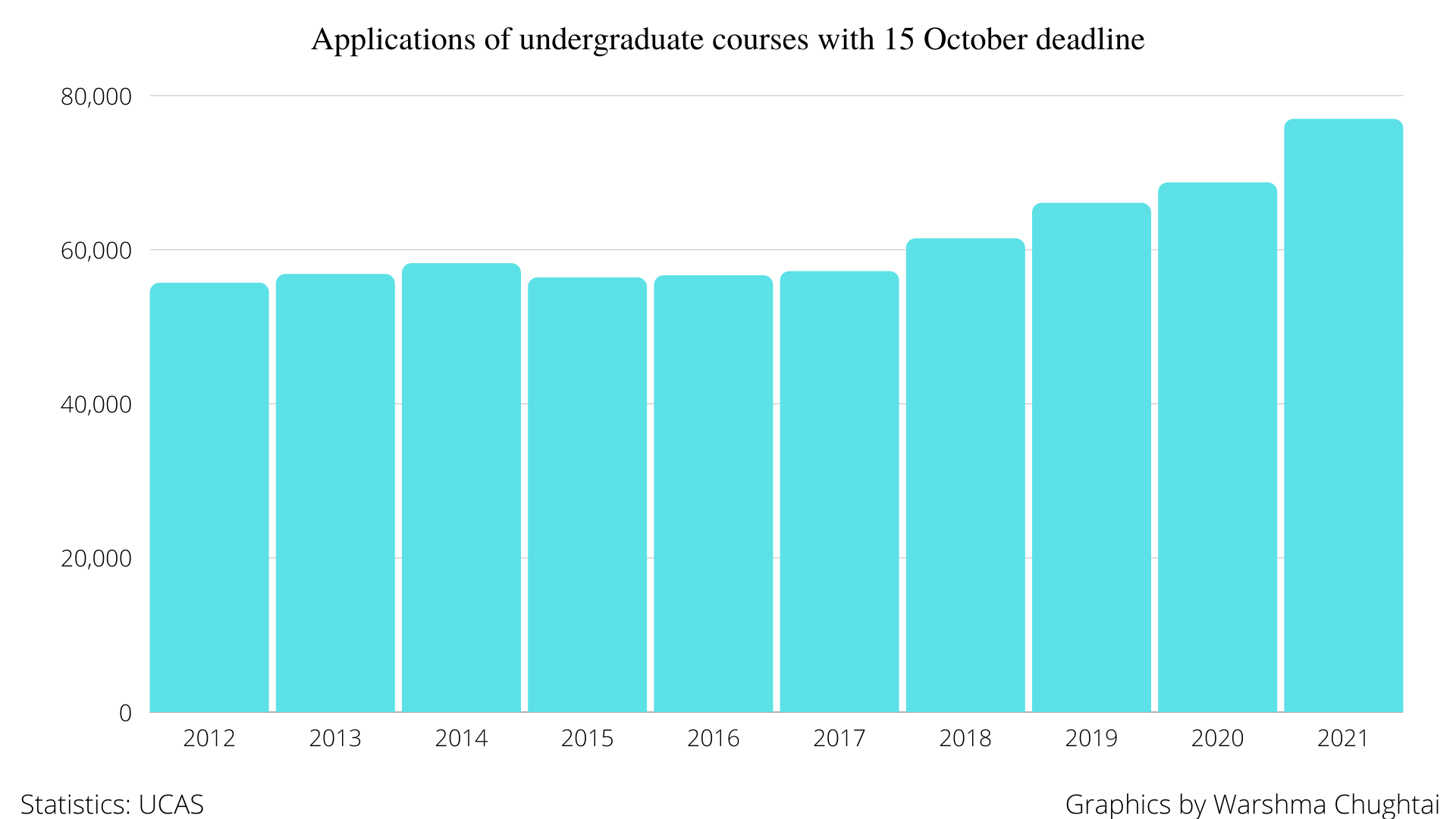 There has been a rise in the applications every year with almost 5000 more people applying in 2019 than in 2018. However, the number of applicants who applied for 2020 had seen a lesser difference, with almost 3000 more people applying compared to the previous year. 
Ahmed Imran, 23, Pakistan, said: "I couldn't apply for the September 2020 term because the Covid-19 situation wasn't clear back then. Now, with the vaccine coming in, there's no doubt in my mind that I took the right decision by applying for 2021."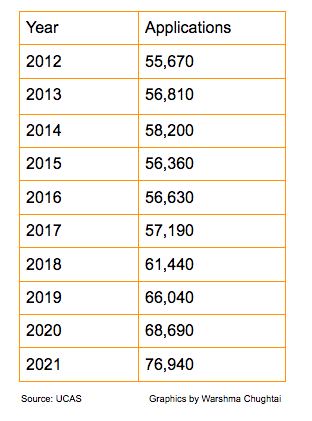 Clare Marchant, UCAS Chief Executive, said: "It's great news to see students aim high and aspire to a future beyond the current limits of COVID with their choices for next year. The advice and guidance that teachers, universities, and colleges have provided in these challenging times has been outstanding and is reflected in today's numbers."
Lecturers are hopeful about the student turnout based on early insights. Anastasia Denisova, Course Leader of BA (Hons) Journalism at the University of Westminster said: "The fact that we have a vaccine (or three) coming to public use soon, makes people optimistic – I assume this may be the reason applicants are eager to enjoy learning and student life." 
The country saw a similar state in 2008 when there was a major recision. People chose to enrol on courses as finding a job or taking a gap year can be challenging.
Voice of London conducted a poll to ask people if they think that the vaccine will affect university applications for 2021 and 88.9% voted yes, whereas 11.1% disagreed.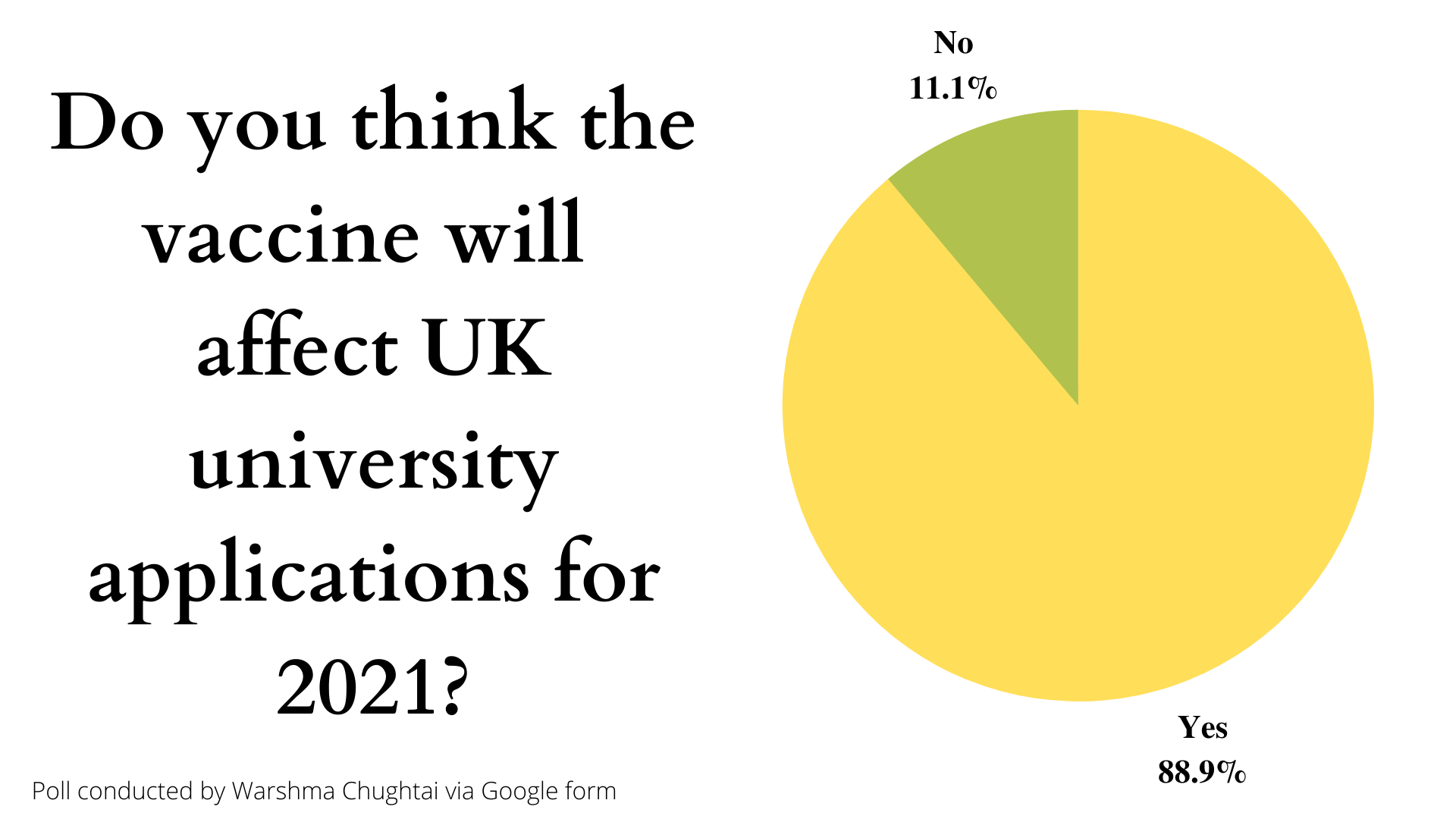 To know more about the vaccine:
Words: Warshma Chughtai | Subbing: Zakia N