We now have a date for Måneskin's new single. 'SUPERMODEL' will be out Friday 13 May.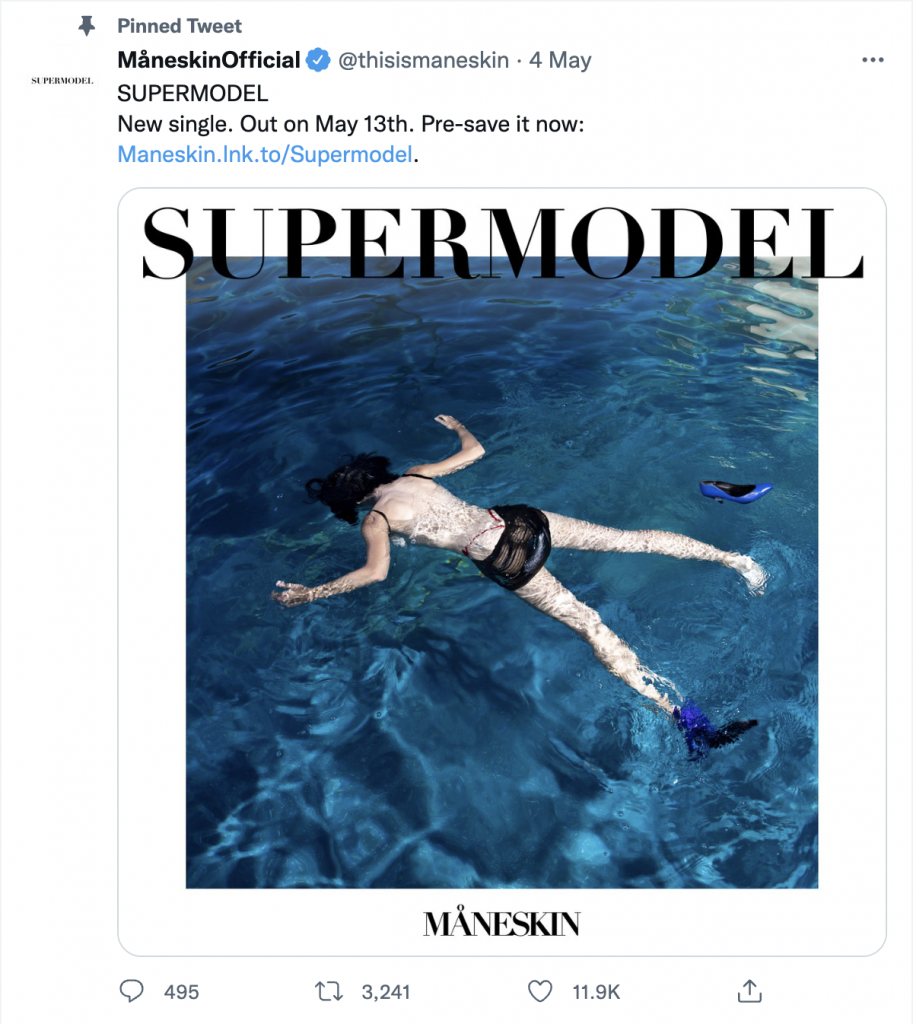 A link to the pre-save of the single has also been published by the artists, available on Spotify and Apple Music.
The rock band shared a post on their social media channels, showing what looks like the cover of the new single, later followed by a short part of the video clip with the melody and a glimpse of the outfits that the artists are wearing. The scenes are set in a pool, and it gives great summer vibes with obviously the rock side of it.
There's a lot of excitement around the Italian group, which hasn't stopped growing since became winner of the Eurovision Song Contest 2021. They're now on their Loud Kids tour across 25 different countries, with 77 upcoming concerts. The next one is going to be held in the Rock im Park venue in Nuremberg, Germany, on 3 June.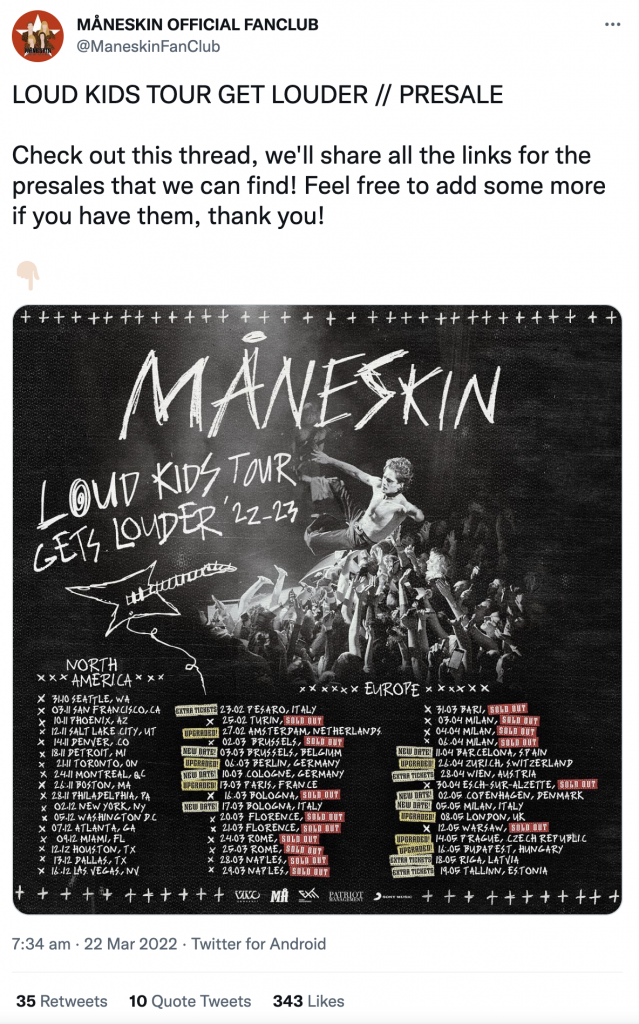 The tour will last until 2023 and, for our pleasure, they will be performing in The O2 in London on 8 May next year.
They recently performed in Verona, captioning "Feels good to be home again 💙 Verona last night felt magical ⭐" on a recent Instagram post. They also set foot on Coachella's stage, where they played a cover of the song Womanizer by Britney Spears.
We'll keep you in the loop for updates, but follow the band for more on Twitter and Instagram!
Words: Argia Hernandez | Subbing: Yana Trup