In recent years, there has been a trend showing young people shifting back to analog.
Some claim it's just about fashion, others see it as timely.
One way or another, vintage clothing and analog cameras are being dusted off, and vinyl records are competing against CDs.
It may well be about the pleasure of possessing physical objects. Try to hold a vinyl or a film camera in your hands. The way they are accurately designed, they're not just meant to be used, it seems like they're meant to be watched and appreciated. It could also be about the mechanic. The simple, understandable process of how a photograph is taken, of how the record player produces sound from a vinyl.
Whether you like it or not, the change is happening. It looks like the ongoing craze for the latest tech products is slightly fading, leaving a vacuum easily filled by the objects our parents were so familiar with.
It's becoming less unusual to see stalls and shops selling analog photography products. Vinyl shops are popping up again. Kodak and Fuji, after a downturn in the 90's and early 00's, are starting the production of new films.
Of course, one doesn't necessarily exclude the other. This is giving life to a vibrant and diverse artistic context, where every means is legit and every taste can be pleased.
The art industry is adjusting. Victoria and Albert Museum, which in 1952 became the first in the world to collect photographs, a world leader in arts and exhibition design, recently opened its Photography Centre. The project is still ongoing. The museum is planning to expand it with a darkroom and a photography lab. All should be ready by 2022.
The first display launched October this year and is called Collecting Photography: From Daguerreotype to Digital.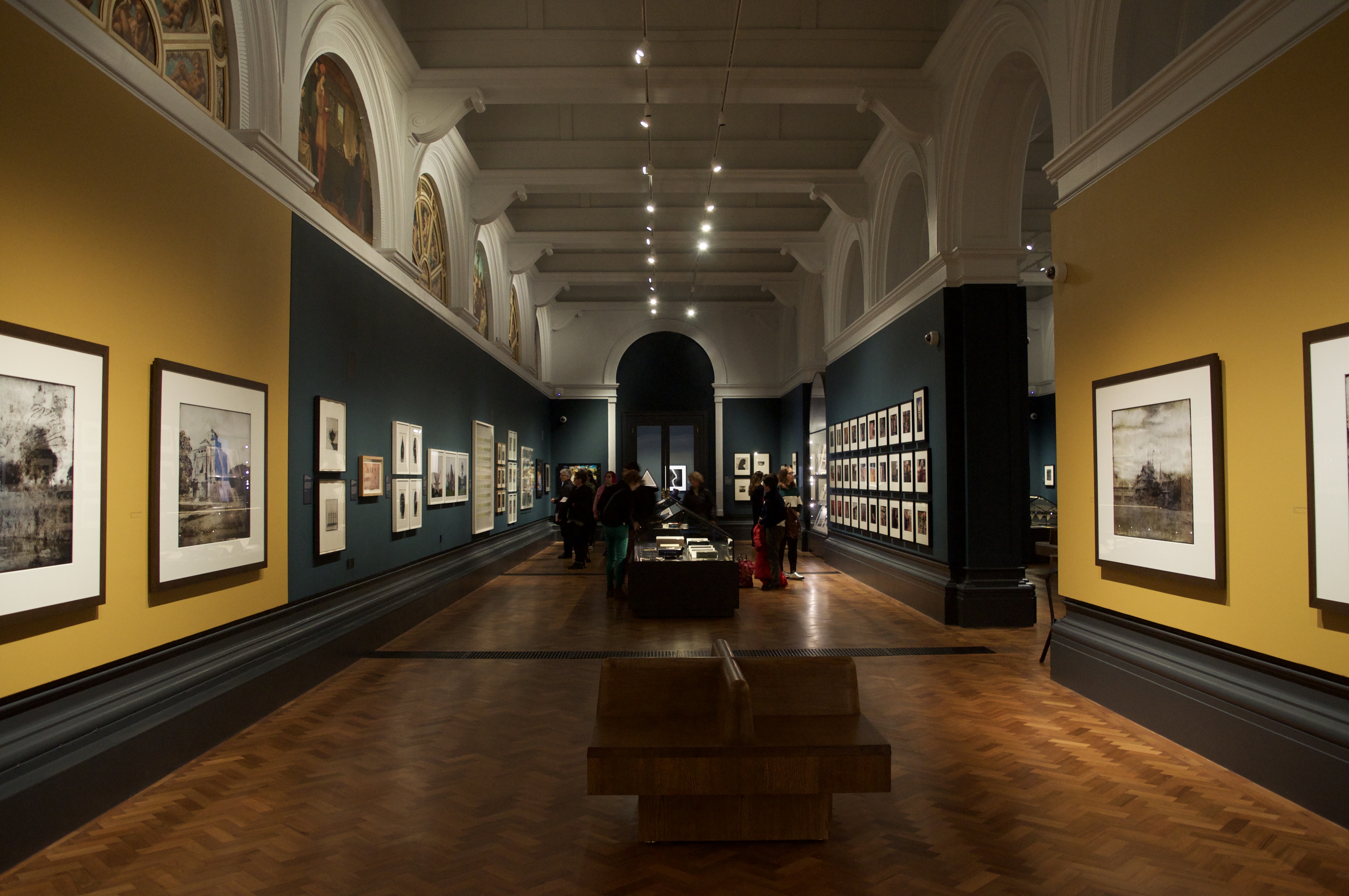 The exhibition, spread across three rooms, focuses on photography as a form of collecting. By the act of taking pictures, people are "collecting" the world around them. This concept goes hand in hand with V&A's determination to collect analog photographs.
A wide range of photographs is on display. It start with a commission by Thomas Ruff. This contemporary artist and widely known photographer, produced his work for the occasion and it's inspired by V&A's collection of early negatives. Ruff digitally manipulates pictures taken in the 1850s by Captain Linnaeus Tripe, which are among the first taken photographs. The combination between analog and digital gives a striking effect, showing how powerful the techniques become together. This very concept leads the visitor throughout the whole gallery.
The number of different photographic techniques and the variety of results presented in all three rooms is just stunning. The outcome is a combination of analog and digital through time. The point is not to present the technological development. It's more about experiencing how differently such remarkable artworks can be produced.
Inside the V&A's Photography Centre, as well as out in the world, the long-fought battle between Analogue and Digital seems to be at a ceasing point. A point where the two can come together and compliment each other.
After a technological-fever of the early 00's, we seem to be giving in to the analog appreciation. Well deserved for a form of consumption and communication that eventually failed to hold against the industry's latest achievements.
Words and Photographs: Matilde Moro | Subbing: Adam Kaczyński