Yesterday, Pei Xingzheng and his partners just celebrated their first anniversary of opening the restaurant. "It's really hard to run a restaurant in London," Pei Xingzheng said, smiling.
Pei Xingzheng is one of the many young, unassuming entrepreneurs in China. A year ago he was an apprentice, but now he is both the chef and shareholder of 'Grandma's home dish'.
"That's the name of my master's previous shop, and now that I've started my own business, I took the same name as a tribute," Pei said, "And I think the word Grandma will make people feel close and at home."
This is a takeaway restaurant – a great option for a group of new entrepreneurs looking to start a business, as this can reduce their initial investment considerably.
They prepare their meals in a communal kitchen and contact takeaway staff to deliver. They are always highly aware of the customer orders in the delivery software.
It has been a year since they started working in this mechanical and repetitive way. But it is with such a boring approach that it has also created a certain circle of popularity in London.
"I want to recreate the taste of China in depth," Pie clearly remembers vowing to himself, before he opened the restaurant. But as he recalls, the early days of the restaurant were difficult. "Being jacked up and overpaying deposits by landlords for no reason because they knew we desperately needed the place." With an indifferent expression but unable to suppress the wetness in his eyes, Pei continued, "In the beginning, it was only £98 a day, which didn't sustain anything at all."
Until now, the business has been better, but he still doesn't feel it's any easier. When selling takeaways, many can often get lost. Not only that, but they would forget to collect the money when they were too busy, and on several occasions were very apologetic about asking customers to pay again with an expired collection link. "But luckily it all stuck, I was in a state of mind where I was dying," Pie complained with a long sigh.
Faced with a very large number of unpleasant surprises to deal with each day, they remain dedicated to their work. Even in the early days when they were earning just £98 a day, they were constantly reflecting on their dishes. They read all of their customers' comments, both positive and negative, and responded to them with a practical action plan of 'how they should change'.
"You must first entrust your heart to your customers before they are willing to deal with you, 'sincerity' is the only guide to continued survival," Pei said, serious.
He was well aware of the fierce competition between food shops in London, but he still picked it to open a restaurant. "People require freshness and our restaurant introduces new dishes every few days. By the time of festivals and changing seasons we will have a corresponding special menu for customers to choose from." Such a habit has been maintained since the opening of the restaurant, and he is proud to say that regular customers in particular look forward to their new dishes every time. Judging by this year's achievements, London has likewise picked them.
Currently, Grandma's home dish is available to order on both Deliveroo and WeChat platforms.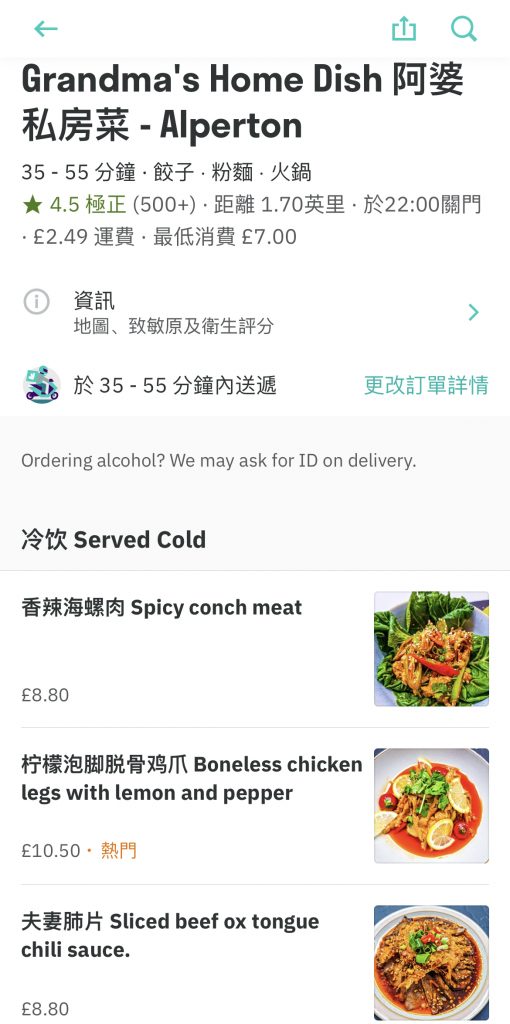 Discussing the future development of the restaurant, which has been successfully established for the past year, Pei said, "We are in a much better financial position than we were before, so we're finally able to set up a physical restaurant." With this year of first-hand experience, insight into the experience of opening a restaurant in London and the stomachs of customers conquered by his strict adherence to the laws of survival, he has the capital to finally move on to the next stage of his business.
Grandma's home dish' new restaurant is located in Wembley. The official opening is expected to take place on Christmas Day, 25th December.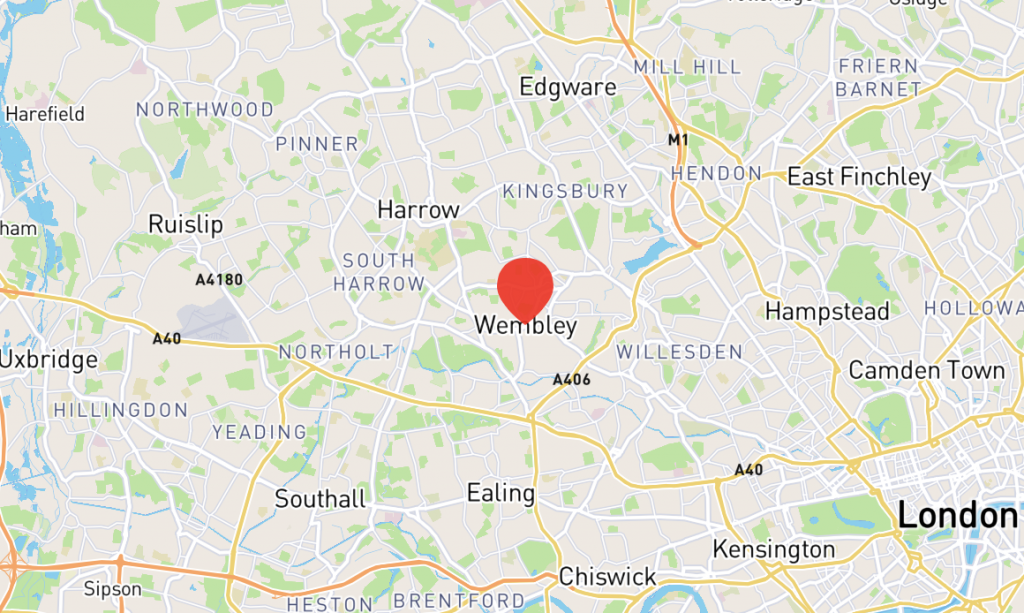 Words: Yurui Zhao | Subbing: Andreea Bejan