"I sometimes get chills when our teams run into the stadiums at the start of the games," says one fan.
College sports are a massive phenomenon in the United States but not so much in Britain. Most major colleges in the US have stadiums that can hold up to 100,000 people but even at the sportiest universities in the UK, typically less than a 100 people turn up to watch a match.
Most teen rom-coms such as A Cinderella Story, Never Been Kissed and Bring It On, end with a big game. Whether it's American football, baseball or basketball, the majority of people in these films seem to anticipate the Friday night match where they can gather around the stands and cheer their team on. These films are — shockingly —  all American.
The top student-athletes are celebrities and icons around campus, often playing in front of 100,000 fans in huge stadiums. The results are even featured on national television and newspapers. The spectacle of American college/university sports is a crazy sight. This is probably why it's a multi-million dollar industry.
US coaches scout the globe for the best possible athletes for their teams. They offer scholarships that can cover up to the full cost of university and living costs. Star athletes Tiger Woods and Michael Jordan were once among the best at their colleges. In fact, there are more than half a million student-athletes in the United States.         
But enough about the players. After all, the fans are the ones who keep the phenomenon going.
Voice of London spoke to fans from both the USA and UK to find out why people love college sports so much, why people from the UK don't care and about the bustling atmosphere at games.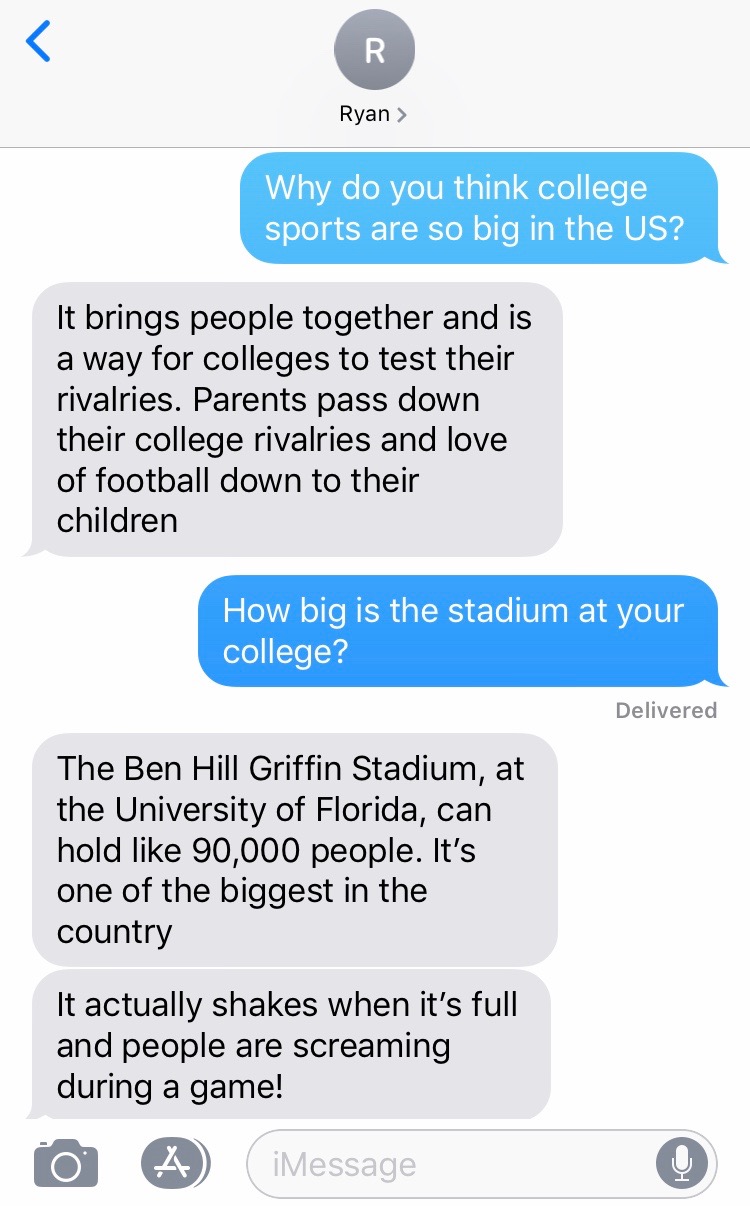 When asking Ryan Gonzalez, from the University of Florida, about how many people go to games, he said: "Most students have season tickets for [American] football and basketball. Most also go to every game, which is almost every week."  He also mentioned that students travel all over the country for games, including to Nashville, which is a 10 hour drive from Florida.
It's a stark difference compared to the UK. Mae Holmes seemed proud when she said: "Today was a big game so we had like 40 people watching." She plays netball at Loughborough University, a uni renowned for its sports programmes. Yet this number is tiny, and arguably pathetic, compared to the US.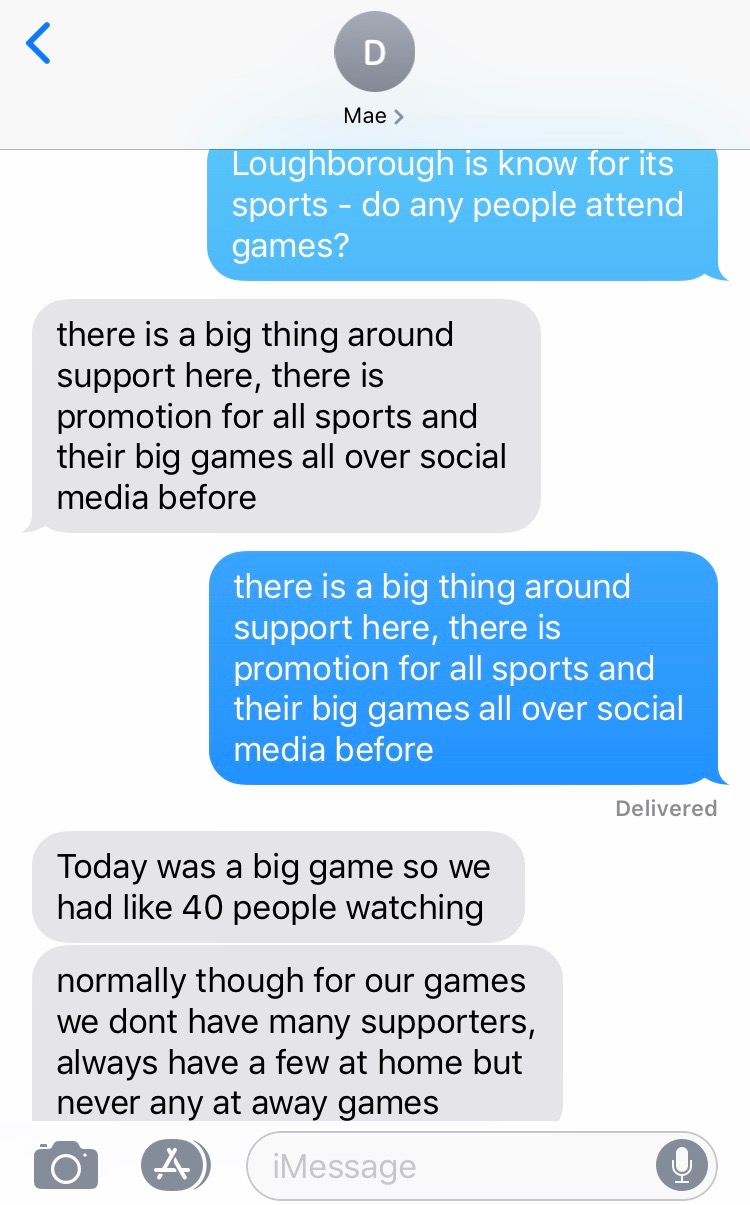 The university even states on their website: "Loughborough University is home to the country's largest concentration of world-class facilities across a wide range of sports."
But if one of the biggest sporting universities in England can't get fans to come out and watch, it's no wonder there is little funding and bursaries for British student-athletes.
Alex Wilkinson, a rugby player from the University of Essex, agreed with this point: "Our scholarship programmes are poor compared to US colleges (funding etc.), so therefore less people interact with sports." He mentioned that even in rugby season, there is usually only about 100-150 people that watch per game.
At American university sporting events, there is a huge build up. There is tailgating before you get in the stadium, followed by cheerleaders, a marching band and chanting of team names once you get inside. This wouldn't happen on such a scale in the UK.
Ashley Dale Henslee is an avid college football fan at The University of South Carolina (USC). The tradition of going to games has been passed down to her by her parents: "My parents both graduated from USC, and when me and my brother were younger, they used to take us to games. I remember being blown away by the band, all the catchy songs and how loudly everyone cheered when we scored touchdowns."
"The tailgates are always a great time because it's an opportunity to gather friends and family before a game. For USC alumni, I think there's something really cool about tailgating in the same sport every year, whether they graduated last year or 30 years ago. This sense of community and nostalgia emphasises the feeling that college football fans are a community and how being a fan of a specific team can be a big part of a person's identity."
The Williams-Brice Stadium at USC can seat 80,000 people – it's larger than most professional UK football stadiums.
The UK university sporting experience is nothing compared to that in the USA.
Words and graphics: Daisy Newman | Subbing: Taylor Paatalo