Needless to say that nothing, nowhere's gig at The Garage tonight was a blast.
The crowd was mental and so were we.
You need to see a set like this. The most heartfelt and inspirational set with perfect lyrics with sing-alongs.  
But whilst we wait for a detailed review and photos of the night, here's our chat with American-rapper and songwriter Joe Mulherin aka nothing, nowhere.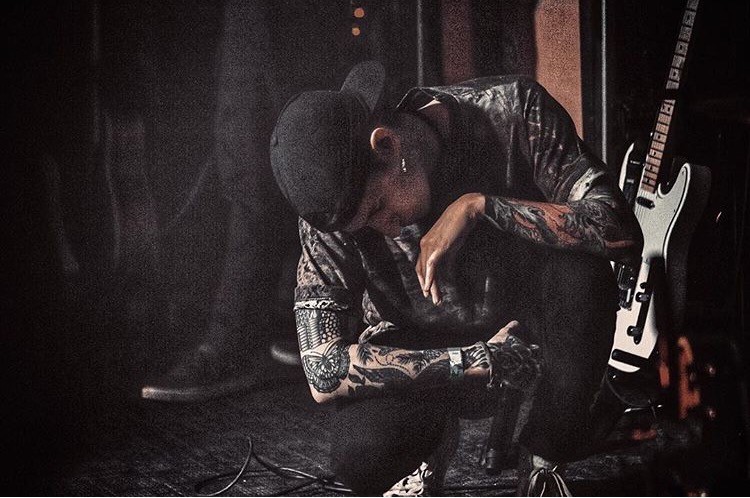 From Soundcloud to playing stages all over the world. How does it feel?
It feels like a dream. I still can't believe it, my mind just doesn't know how to grasp the situation I'm in now. I am grateful though and taking it one day at a time.
What's the message and inspiration behind your lyrics?
My lyrics are based on my own experiences in this odd incarnation called life. Whenever I'm having a difficult time I grab my guitar and talk about it. the message is about solidarity and perserverence.
Are they personal?
I guess my lyrics are sort of like a public diary – so definitely. I try to be as authentic as I can in hopes that it might help others with their own personal struggles.
You're very young, what made you get into music?
I was always just infatuated with music when I was young. I loved driving around in the car with my mom or a babysitter and just listening to the radio. Then one day when I was about 12 years old I saw someone playing the guitar and that prompted me to want to learn and create my own music.
You seem to have a strong fan base, what is that one thing you would love to tell your fans right now?
Just thank you.
You've recently released Reaper and Ruiner. How come two albums in a short period of time?
I like making music and I want to make as much of it as often as I can. I tried not to overthink the process this past year.
Why have you chosen these titles?
They are open to interpretation, to me reaper was a statement about who I am – and ruiner, was asking myself who i might become.
People described your sound as emo rap. How did you manage to combine the two together?
I wouldn't describe it as that personally but I am certainly influenced by both of those genres independently. I just wanted to make something unique at the time. It isn't quite as unique at this point now within music but I'm excited to expand my horizons and experiment more.
How was opening for Fall Out Boy?
It was an amazing experience. i love those guys and their fans. they always make me feel so welcome and at home. They even gave me and my crew vegan treats on the last day, it was awesome.
Your first show in London, what can we expect? If it's your first time in the city, what are your plans?
I played Brixton with good charlotte last year – I loved the city so much. Can't wait to explore and just ride my skateboard. I'm most excited to just meet people though.
Buy "Ruiner" now!