People with disabilities might be facing exclusion as London Underground night tube offers less than a third of the 24-hour stations with step-free access. 
Reporter: Maria Llamas | Sub-Editor: Shingirai Mupfupi
For people with disabilities, it is a huge challenge to travel at night. Apart from having to face discrimination, assumptions caused by lack of information and problems of communication; they also have to deal with physical barriers.
The night tube service was long-awaited by some Londoners. It put an end the need to leave early to catch a train, get an expensive taxi or have to commute for hours in buses. However, people with disabilities have not found it so useful. Currently, of 76 'night stations', less than a third of them have step-free access.
"No one imagines that one day they could be in a wheelchair or have another type of disability"
Most of the people in London use the Underground to go out. Going for dinner, a show in the West End, or just going for a drink in zone 1 from zone 2-3 could be only 30 minutes. But, for people with disabilities trying to go out with their friends could become a terrible experience.
Matthew, 27, a wheelchair user told Voice of London: "I know which stations are accessible but sometimes step free access is not available. Planning ahead is the best option but it's very difficult if you need to change plans or get somewhere fast, to be honest."
He insisted: "I have to prepare my night beforehand, if possible with a few days. So forget about those nights where you don't know where are you going to end up".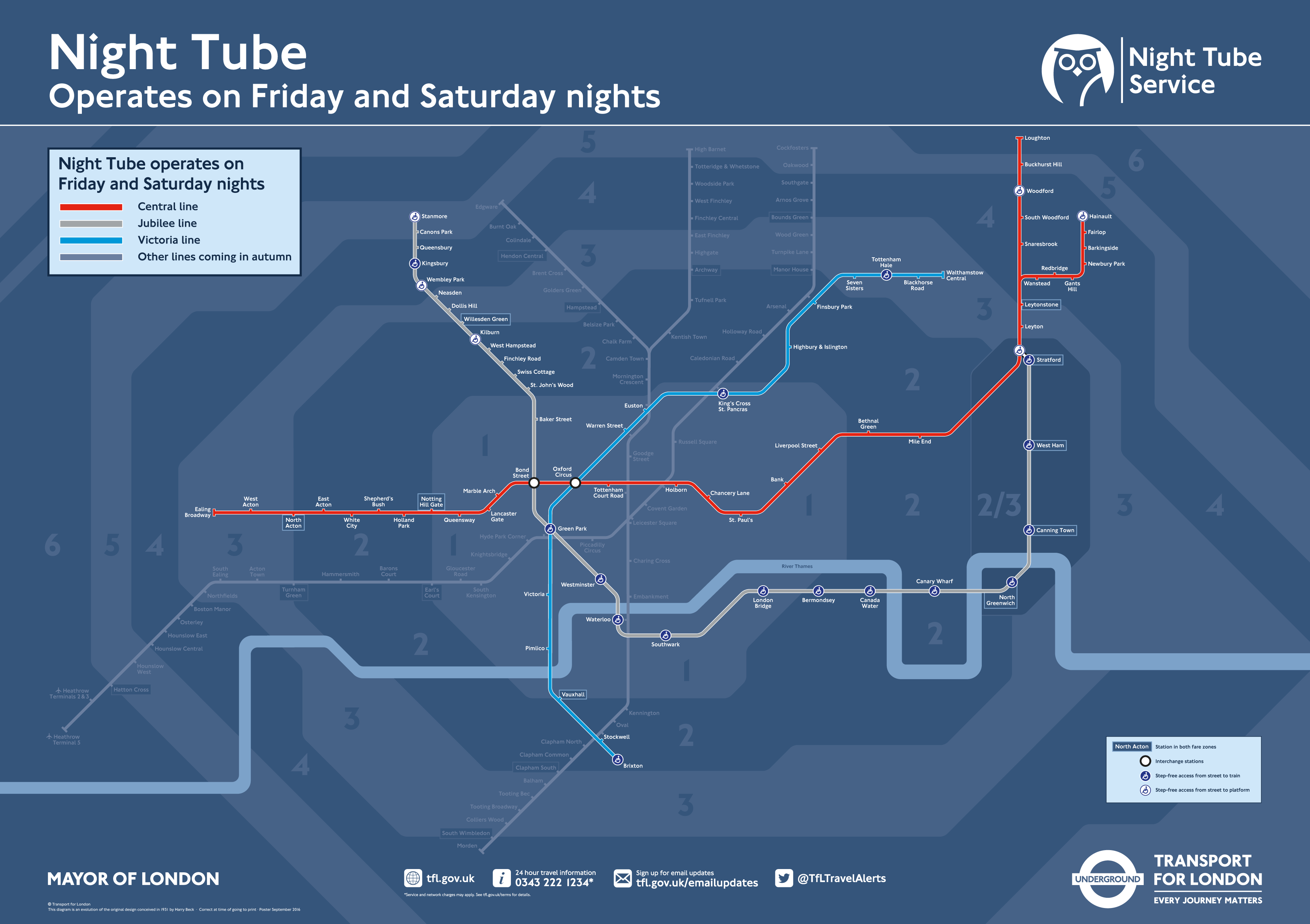 The Mayor of London, Sadiq Khan, said "We've seen how enthusiastically Londoners have embraced the Night Tube, and I am delighted that we've exceed expectations with more than one million journeys made already".
Kate Hilsen, a press officer at TfL, told VoL: Accessible transport is a critical factor in determining the quality of life of many people. The majority of the Tube network was built at a time when accessibility was not considered in the design of the stations, so we are constantly making improvements to enable everyone to access our services."
"We have made great strides over recent years, installing new lifts, rebuilding stations, and introducing boarding ramps to make life easier for customers", she remarked.
However, some people from the disabled community do not think TfL is doing enough. As 'Transport for All' Trustee Mohammed Mohsanali said "… on any given day, some of these lifts are closed due to TfL lift maintenance works and breakages. When, on top of that, avoidable staff shortages shut lifts, it stops us living our life".
According to TfL press officer Hilsen by December 2016, 42 of the Night Tube stations will offer step-free access. The Jubilee line will be the most accessible Tube line in London; where 16 stations are completely step-free.
Matthew, 27, wheelchair user remarked to VoL: "The biggest problem I find is people. No one imagines that one day they could be in a wheelchair or have another type of disability."