In English football there exists a haven. A wonderful place where groups of men meet on Saturdays – sometimes a Tuesday – and they drink beer together. Some of them wait until after they've run around a field kicking a ball to drink their beer and others drink their beer whilst watching their mates run around a field kicking a ball. This is non-league football and it's bloody beautiful.
The incredible thing is that this happens in every city, every town, every village and every hamlet; every weekend. Where there's a field, someone will have painted white lines along it and put up some sticks at either end. Each game noted by the Football Association and used to update league tables that stretch down to the 24th tier – each containing countless divisions. Every last one of these clubs theoretically able to make it to the Premier League.
That's the non-league dream, you see. It's the reason that these men gather to drink beer together. They watch their mates play football to see them win, lose and draw. In the rain, sun, fog and snow. Some people call it their second job, for others it's a full-time commitment; their life.
But with the money in football nowadays, non-league teams are seeing the gap between them and the Football League increase at an alarming rate. "The wages in the National League South are what players got paid in the Conference 10 years ago," says Craig Whitehead of Northwood FC. Eyebrows were raised in the summer when Salford City, financed by Hong Kong billionaire Peter Lin and The Class of '92, signed Adam Rooney; reportedly paying him £4,000 a week in the National League. "With Salford, it helps when you have some rich owners behind you, but, paying someone £4k inflates wages around that league and beyond and will ultimately work its way down."
Whilst Football League clubs battle against the guidelines of Financial Fair Play, non-league Salford City have bought Adam Rooney from Aberdeen and are paying him a reported £4,000-a-week.

Madness.

— HLTCO (@HLTCO) July 20, 2018
4k a week for Adam rooney ?? how is that a fair playing field ?

— Jamie Scarborough (@jimycfc1) December 6, 2018
Craig is in charge of media for Northwood FC, a side in the Bostik League South Central Division. He gives up his free time to help with the social media, programme and post-match highlights and interviews. For him, "the ability to make a change and try and build the club off the pitch" is enough of an excuse. For teams like Northwood, it's the kindness of others that help them get by; the club has no full-time employees.
Their hopes of ever reaching the National League North/South – two divisions above – seem thin. Craig's level-headed when it comes to a team like Northwood's chances. "I think any club could make the national league with backing. Look at some of the teams that have made it to the conference and beyond like Yeovil Burton and Fleetwood. If you have the planning and the ability to grow who knows? But, these days, it requires a lot of money to get to that level and beyond."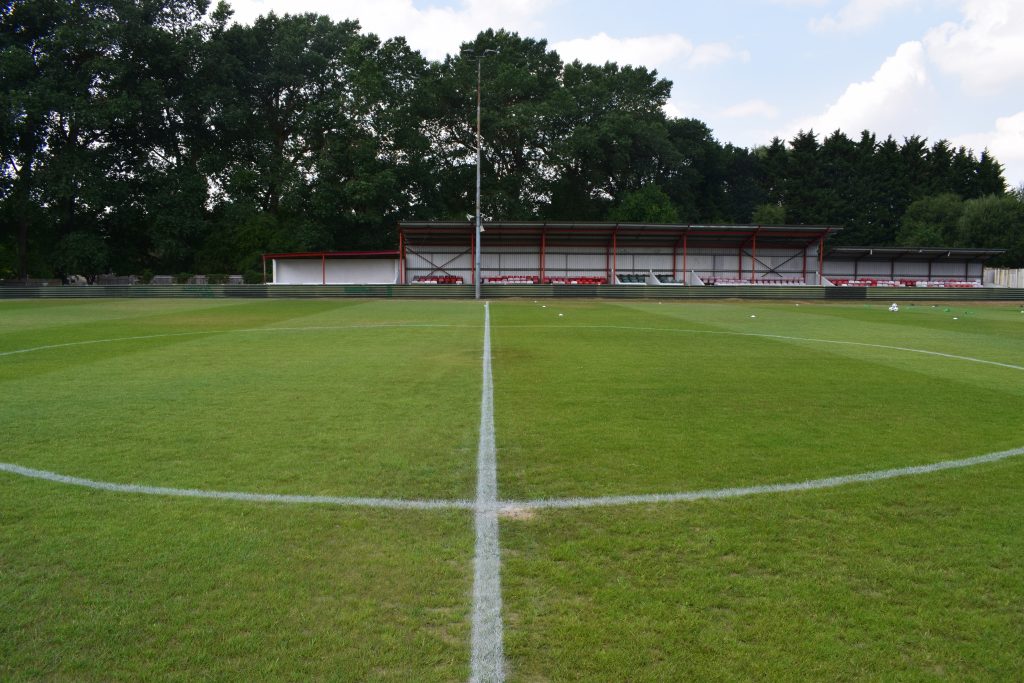 Darlington, however, have been on the promotion/relegation rollercoaster over the last few years. Thrown out of business because of serious financial mismanagement by a past owner, The Quakers started again as fan-owned Darlington 1883 in The Northern Premier League Division One – a step below Northwood. A series of promotions and a re-acquisition of their former name later, though, and they've found themselves in the National League North.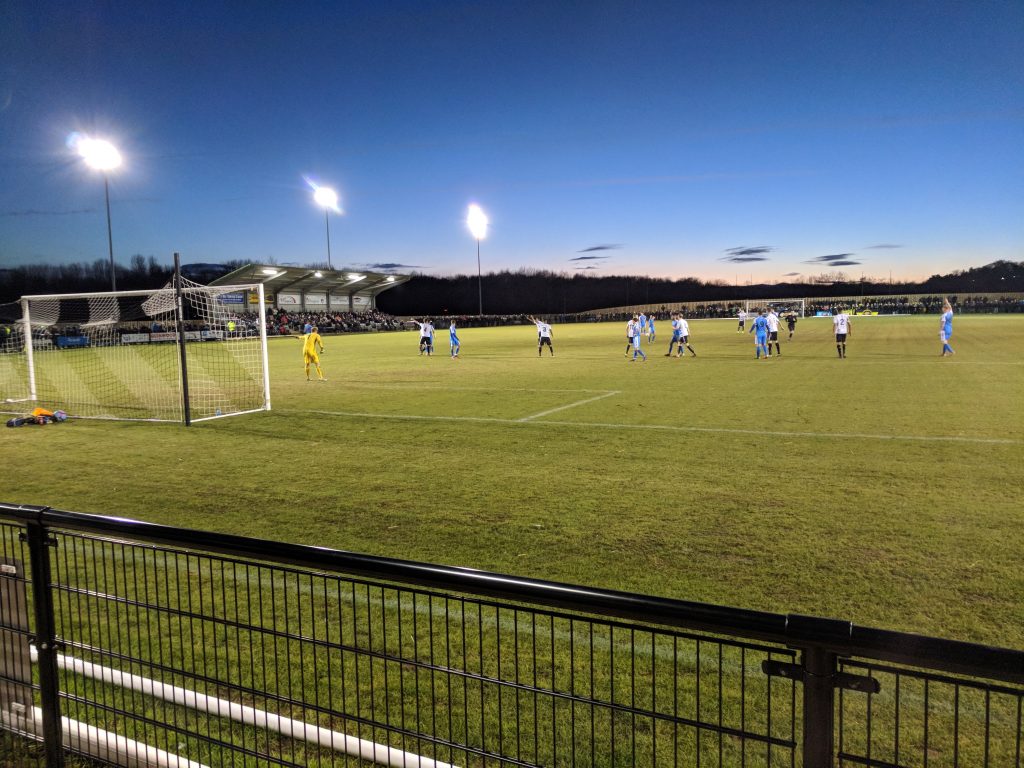 James Wren is part of the fan-ownership and a massive Darlo fan. A return to the Football League is the ultimate goal for them but James is apprehensive on whether they can make it back. "In the short-term, no. Without a major backer, it just doesn't seem feasible unless we see a massive increase in participation of our fan owned model – and then some. At the start of the season we grouped together to give an £85,000 boost to the budget and that was just to stay competitive at this level."
It is possible, though. "Macclesfield last season are a great example of that. Despite having one of the smallest budgets they won the league. It takes something special to do that though." James knows that money is the driving factor behind promotion, however, and wants something to be done about it. "The lack of a financial fair play system in non league takes the competitiveness out of entire seasons, how frustrating it must feel to spend years building a competitive team only for a Billericay to sign a bunch of league one players and take away a promotion slot. It spoils the competition."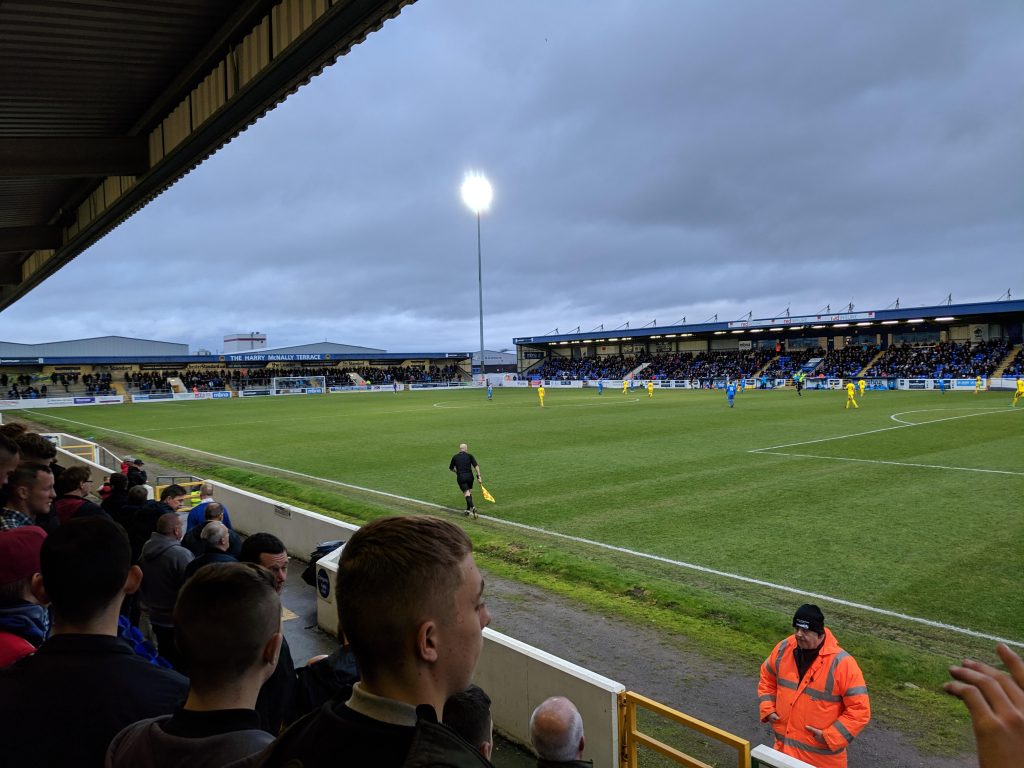 But, financial regulation outside the Football League seems a long way off. It seems that the Conference could soon become the play thing for millionaires. Billericay is certainly an example of this. And until something is done, clubs such as Darlington and Northwood will have to rely on hope. Football is a game that now relies heavily on money but you bet there are teams out there that play for the love of football. For a dream, the non-league dream.
Words: Samuel Carter | Pictures: James Wren and Craig Whitehead