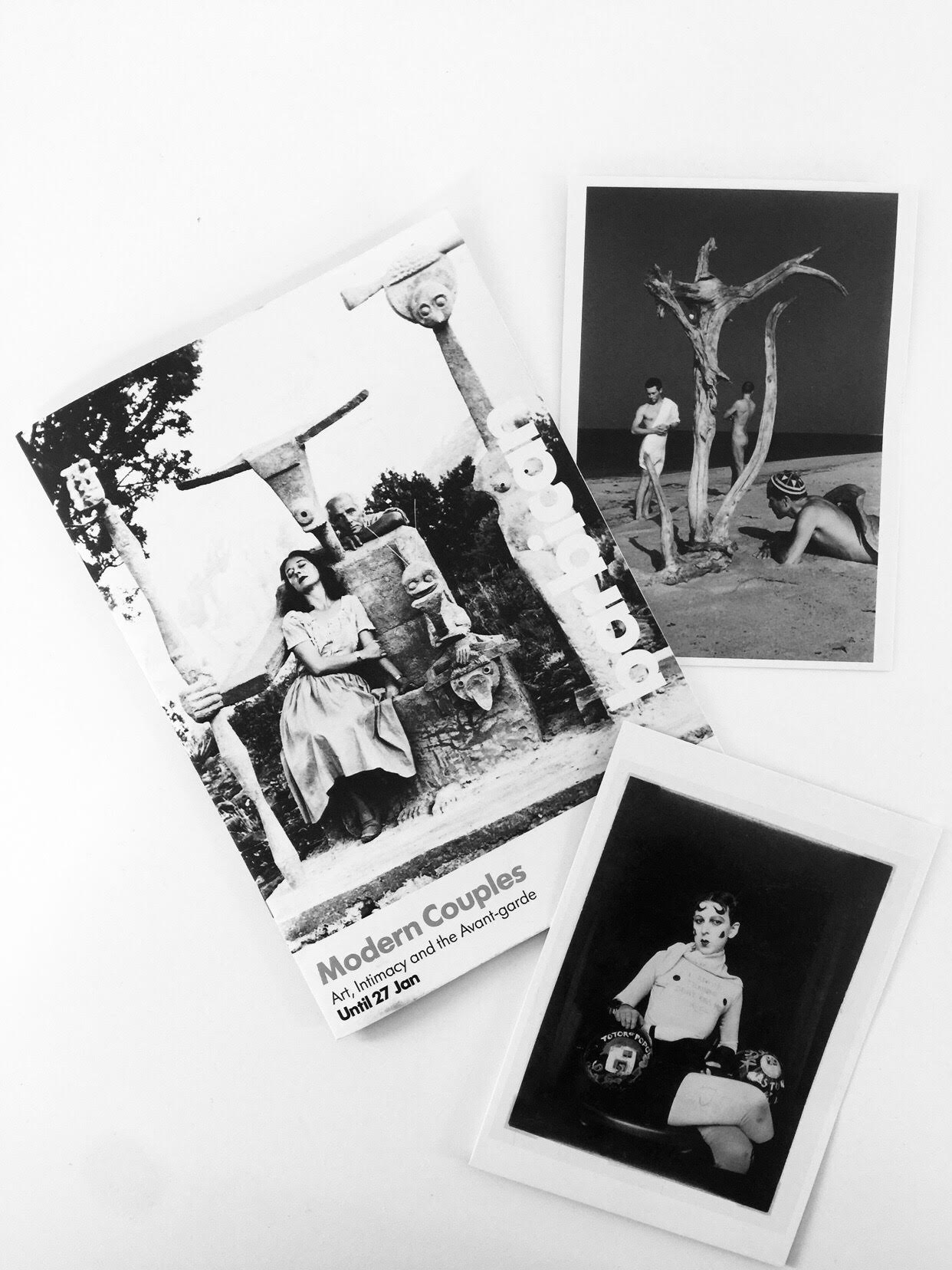 A portrait of an artist is usually drawn as a lonely, misunderstood, lost and an unhappy soul. However, the ongoing exhibition at Barbican called Modern Couples tries to convince that people are stronger together and that the union between two artists is the most powerful, inspiring and creative energy that there is.
As the official glossary states, "Modern Couples presents a different way of looking at modernism in art, as seen through the lens of the artist, 'couple' an elastic term encompassing all manner of intimate relationship that the artist themselves grapples with, expanded, embraced or refuted."
The exhibition presents 46 artist couples that were shaping modern art in the first half of the 20th century: Emilie Flöge and Gustav Klimt, Alma Mahler and Oskar Kokoschka, Lee Miller and Man Ray, Dora Maar and Pablo Picasso, Maria Martins and Marcel Duchamp are only a few names amongst all of them.
Modern Couples is divided into two floors and 23 rooms in total. To read and see all of it takes from an hour and a half to two hours, so go there with a clear head and prepare to process a lot of information. And by saying a lot, I mean A LOT: paintings, sculptures, drawings, photographs, short films, music compositions, costumes, pieces of clothing, furniture, books and personal love letters are just a small amount of what you will see.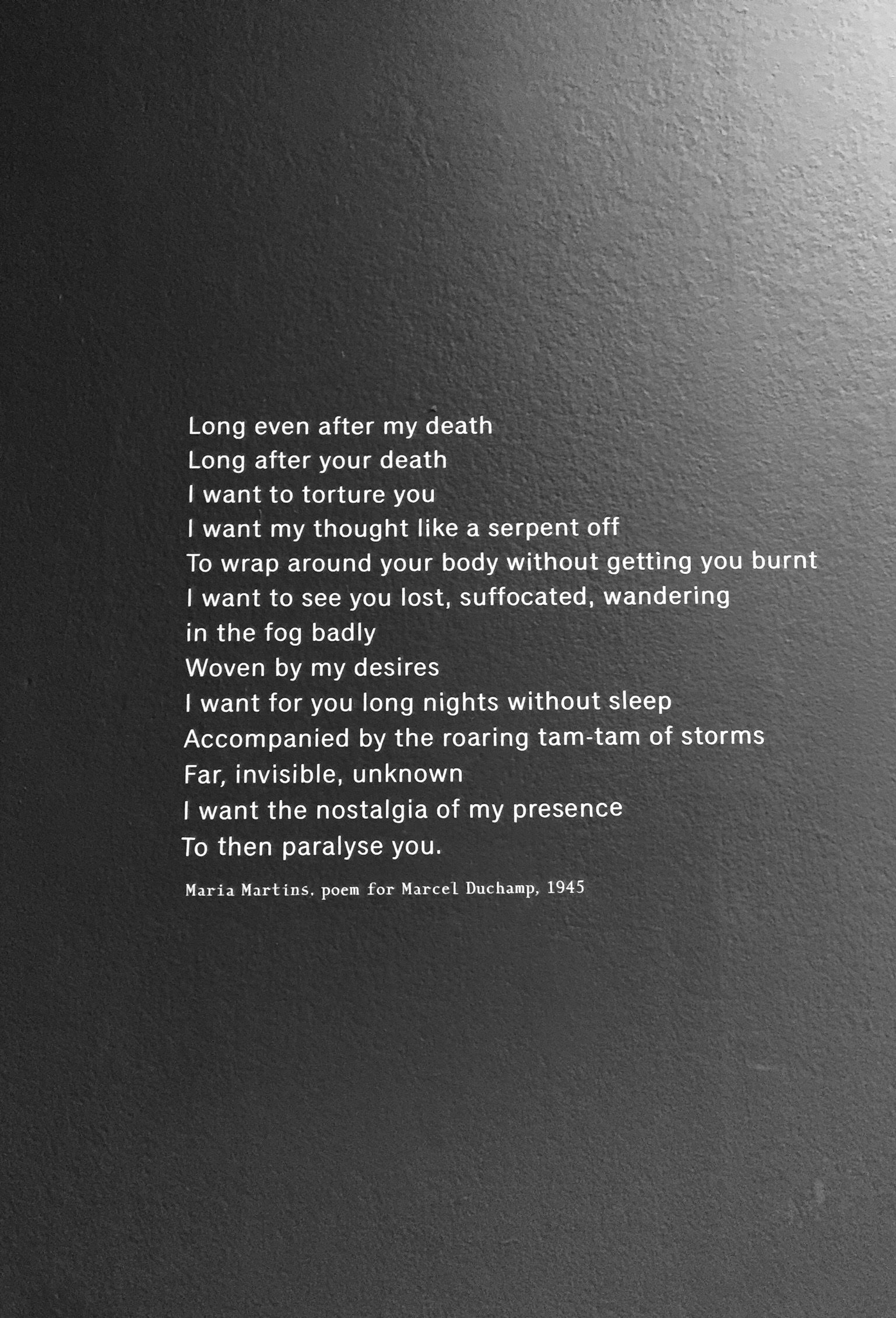 Every couple is introduced with a short biography dedicated to them. It is extremely helpful for both, those who don't know anything about the personal life of artists and their love games, and for the fans who read all the books and watch all the documentaries available. However, there is so much of everything that at some point your mind gets a bit tired from it, especially when the exhibition presents artworks from so many artists. I would recommend to bring a pencil and a notebook to make some notes or even do some sketches, if you will get your inspiration floating as you're not allowed to take photographs of the artworks.
It seemed that some artists were paired as couples just for the exhibition, which was a bit confusing and left me thinking that maybe not all the information in the exhibition is correct. For example, Salvador Dalí and Federico García Lorca are presented as partners, however, the information is not official. David Smith of the Guardian said that: "Although a physically intimate relationship between the men has long been rumoured, Dali told interviewers more than once that he rejected the homosexual Lorca's attempts to seduce him." Also, it is a shame that some artists were only mentioned in the exhibition as only one or two of their works were included. For example, there was only one Barcelona chair by Lilly Reich and Ludwig Mies, with an extremely small writing about it in the corner by the stairs. I bet that some visitors didn't even see it.
It was amazing to see the famous original artworks with my own eyes, however, sometimes some biographical facts were even more amazing and shocking that the work itself. Sadly, not all the love stories end like in fairy tales. Especially, when we think of the life of artists who are trying to live and create a family with the income that they can get from doing what they love. One of the couples that stayed in my mind was Lavinia Schulz and Walter Holdt. In the years between 1920 and 1924 the couple created full-body costumes or full-body masks and danced and performed in theatrical plays. Their duo was called Die Maskentänzer ("The Mask Dancers"). The couple though that there is no reason to separate art and life. They showed most of their performances for free and that caused them serious financial troubles. On the 18th of July, 1924, Walter Holdt was found dead in their apartment with Lavinia Schulz lying in front of him on the floor. Lavinia Schulz shot her husband and then herself. Their one year old son was found unharmed in his bed.
"You cannot sell spiritual ideas for money. Spirit and money are two antagonistic poles, and if you sell spiritual ideas for money, you sold the spirit to the money and lost the spirit." –Lavinia Schulz
Overall, it is one of the most exciting, beautiful and inspiring exhibitions to see this autumn.
The exhibition made me rethink of the definitions of a soulmate and a muse, the struggles that artists face and how many more stories like this there are in the world. Modern Couples in an exhibition that makes you think of how much beauty one can create with a loving soul supporting them. And when the whole relationship between two humans is based on inspiring and loving each other there is no doubt that love will actually save the world. Or at least it will save the art world.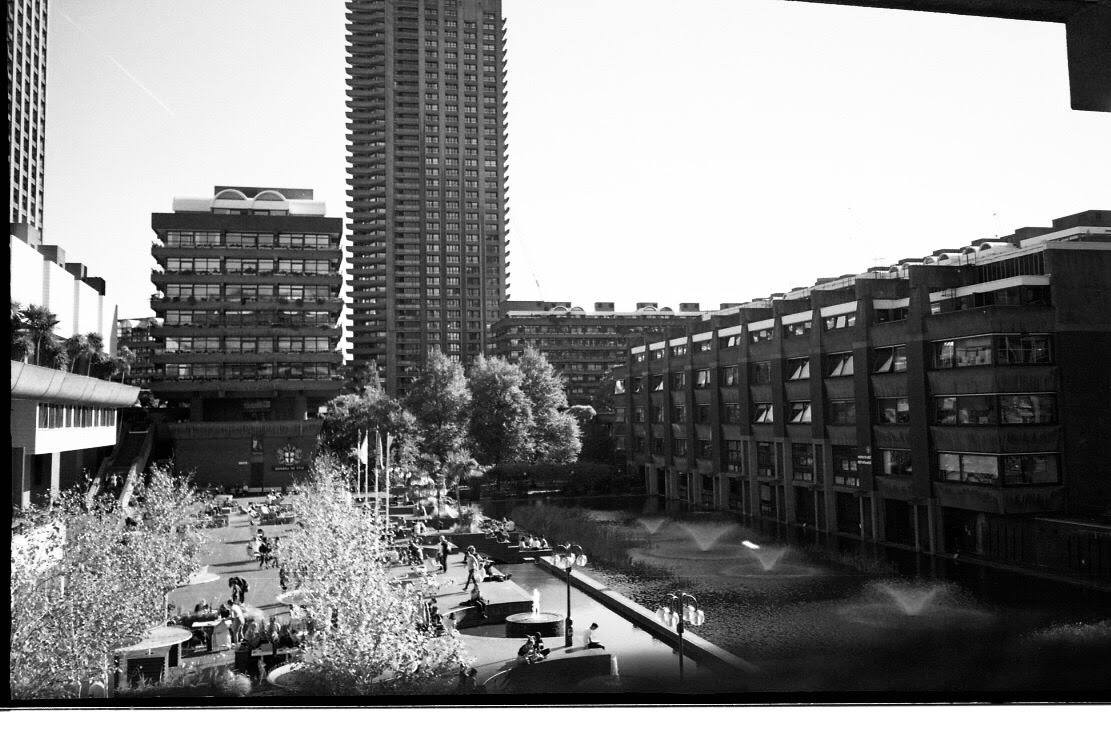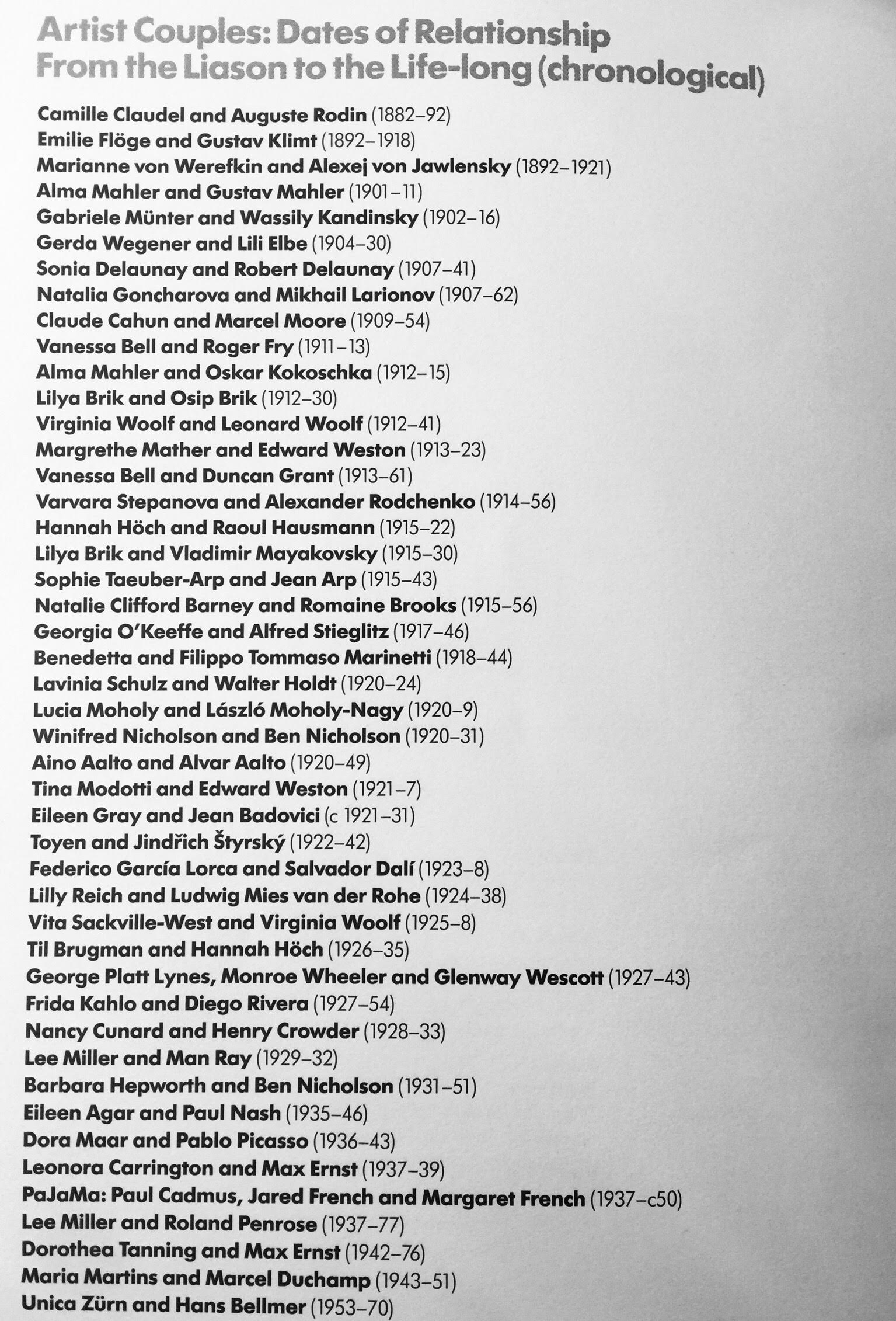 When? 10 Oct 2018—27 Jan 2019
Where? Barbican Art Gallery, Barbican centre, Silk St, London EC2Y 8DS
[googlemaps https://www.google.com/maps/embed?pb=!1m18!1m12!1m3!1d2482.618883831647!2d-0.09597508422954484!3d51.520207679637295!2m3!1f0!2f0!3f0!3m2!1i1024!2i768!4f13.1!3m3!1m2!1s0x48761b56fb64b275%3A0xc756e26675d21f40!2sBarbican+Centre!5e0!3m2!1sen!2suk!4v1540835538239&w=600&h=450]
Price: Adult 16 £
Students: £10
Young Barbican: 5£ (Young Barbican scheme gives discounts to most of the events for people aged 14 to 25. More information at: https://www.barbican.org.uk/join-support/young-barbican)
The Voice of London rating: 8/10
More information at:  Barbican website
Words: Ugne Maladauskaite | Subbing: Jake Woods
Pictures: Ugne Maladauskaite