How South London became the backbone of the National team
When Tammy Abraham uploaded a photo featuring Jadon Sancho captioned 'South east London boys to Wembley', it wasn't just one player thanking another for setting up his first England goal. It was the validation of a dream that was manifested in the streets of the less glorified areasof the capital; hard-work and belief paying off in front of the watching eyes of the national stadium and the wider football-supporting country as a whole.
Muddy grasslands of Camberwell and Catford aren't usually seen as much more than that, and yet those same patchy fields of green and brown could be the breeding ground for future Premier League winners and European Champions. For all the talk of Liverpool or Manchester being this country's 'Mecca' for footballing excellence, it would be tough to deny London, mainly south of the river, is its talent factory.
Joe Gomez, a Champions League winner with Liverpool, earned his stripes in his native Catford. Dortmund's teenage sensation Jadon Sancho hails from Kennington. Tammy Abraham and Ruben Loftus-Cheek, key components in Chelsea's bright new future, grew up in Camberwell and Lewisham respectively. Recent England debutants Aaron Wan-Bissaka (Manchester United) and Callum Hudson-Odoi (Chelsea) both played their youth football in Croydon. The influence of the south in not only undeniable, but essential to the success of the national team.
It doesn't stop at the senior squad; 7 of the U21 squad hail from the capital's south side, including Ryan Sessegnon, Reiss Nelson and Ebere Eze. On top of that, south Londoners Eddie Nketiah and Steven Sessengnon would most likely have made the squad had they been fit for selection.
So what is it about south London that has churned out so many talented footballers?
'It's just a hotbed of football. Everybody just wanted to play football,' Arsenal legend Ian Wright, who hails from Woolwich himself, told TalkSport in July.
'So many good players just come out of South London. I could not put my finger on what it is, because I'm sure if you speak to people from Newcastle, they'll say "there's so many players that come out of Newcastle". But we're talking about a little place like South London. We've got players that have gone all the way.'
Eugene Allen writes for 'Pitching It Black', a website reporting and highlighting on issues affecting black players, managers and supporters, believes the unique make-up of London economically provides the perfect advantage for these young men to thrive as footballers on and off the pitch.
'London being the capital means things are amplified. From an economical point of view, things are better [than the rest of the country].' He explains.
'I think that needs to be taken into account when looking at the development of players from a young age and the facilities they're exposed to.'
Eugene has a point; with busy London traffic effectively killing the idea of conventional 'street football', the game has migrated from roadside to park cages and PowerLeague centres. Perhaps not as raw as jumpers for goalposts, the intensity and the technicality needed to survive, remains exactly the same.
'There's some boys that would try to come into the cage that weren't good enough and they were told, and I'm trying to be nice here, but they were told, "don't come on here again mate". Said Clinton Morrison, a Wandsworth man who had a successful Championship career with numerous clubs.
'If you're A-Game weren't correct, then you might as well leave it!"
That sink-or-swim mentality built the mental toughness that you see in all of those south London talents today. Whereas Joe Gomez left for Liverpool at 18 and Tammy Abraham has had three loan spells out of London since he was the same age, perhaps the best example is Jadon Sancho's bravery in gambling on himself with a move to German football giants Borussia Dortmund. A gamble that has proven to have been very much worth it; Jadon nailed down a first-team spot at 19 and hasn't looked back since.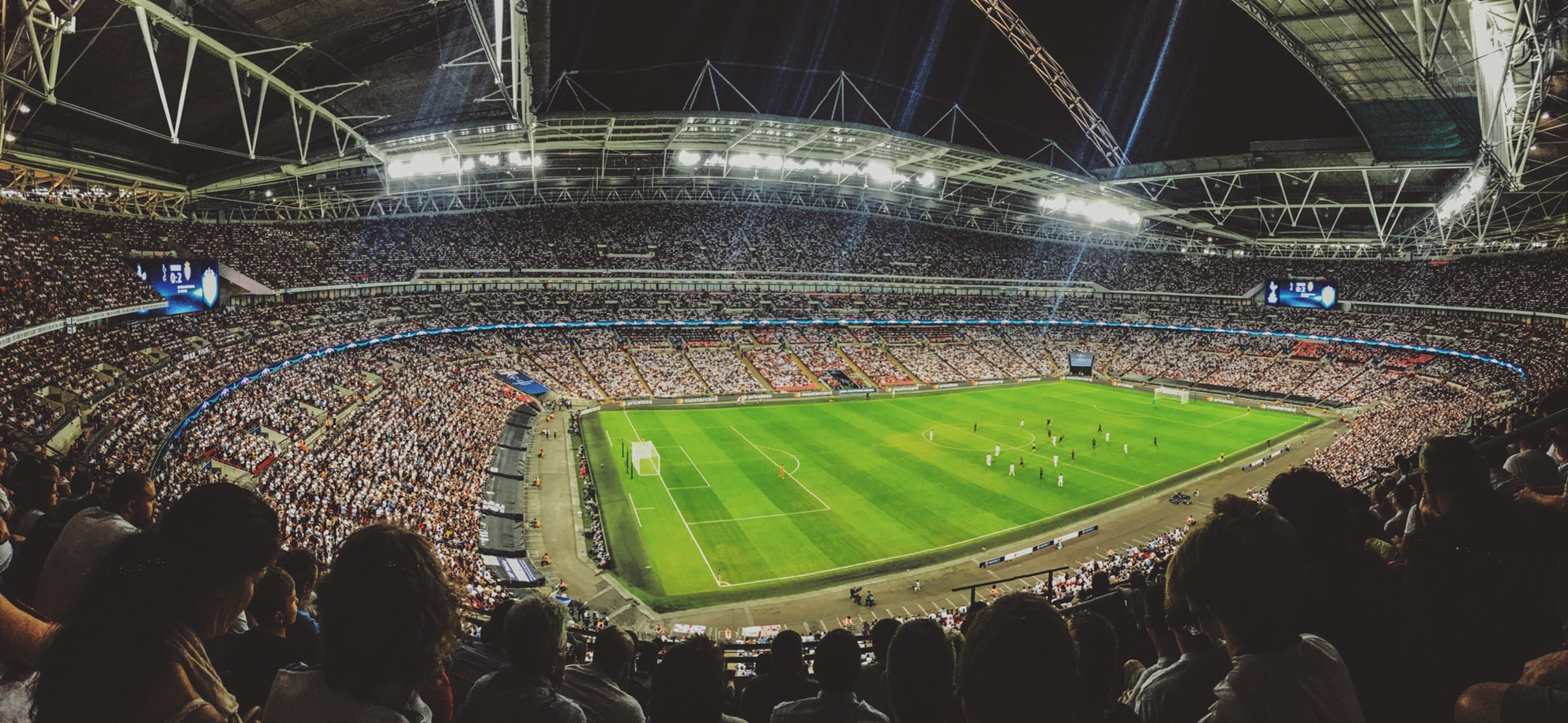 In a way, many would argue that these young men were left with no choice; American rapper '2 Chainz' released an album earlier this year entitled 'Rap or Go to the League'. An old African-American adage that details how many young, black men from impoverished neighbourhoods do not see people from the same background as them outside of sports or music. The album details how these young men essentially only see themselves thriving legally within those two industries, or else face the pressures of succumbing to the criminality around them to survive.
Though London is 4000 miles away from 2 Chainz's native Atlanta, the harsh reality of that statement is sure to resonate among the Jadon Sancho's and Reiss Nelson's of the world; Southwark and Lambeth have some of the highest poverty rates, over 30% in all of London. Perhaps unsurprisingly, these two boroughs also have some of the highest crime rates across all of London too. South London boys face just as many challenges getting onto the pitch, and in some cases staying on the pitch, as they do playing on it.
Poverty, knife crime and being a child of immigration; so many factors play into the mental toughness of these young men. We've seen Raheem Sterling, Jamaican born but London-living since age 9, represent his adopted home at national level. A large majority of these young south Londoners, like Sterling, are first or second-generation immigrants, possessing a very unique mentality and will to succeed.
Eugene believes they 'work twice as hard to achieve the same as your white counterparts' mantra, manifested in black households across the country, plays a role in the development of young players.
'Despite what mainstream media tends to portray when it comes to black life, I believe the values within African and Caribbean households are incredibly strong. When we really want something and we see a way to get it, there's not a lot that can stop us.'
'That's the type of mentality I think a lot of young black footballers have.'
The uniqueness of this determination and desire to succeed that can be found among these South Londoners, the mental toughness and sheer love for the game, is perhaps something that might be found elsewhere in the country. You might be able to find aspects of these young men's personality and will to be great, but not packaged quite like this. There really is something about this area of London and its relationship to football. Perhaps the only comparison that perhaps does it justice is a chef preparing a meal with a 'secret ingredient'; you can see it, you can taste, but you don't quite know what it is that makes it so special, unless you make it yourself.
Words by: Micah Chudleigh