Why limit yourself to just a slice of lemon and lime? Get creative with your gin and tonic and surprise your guests this upcoming Christmas.
Once upon a time, the main conversation was whether lemon or lime was the better option. Oh, how times have changed! Today, gin has not only become UK's signature fragrant liquor but one of the country's best-selling spirits, with people consuming nigh of 1.12billion gin and tonics in 2016. Gin sales are even predicted to surpass whiskey by 2019. In fact, according to "The Gin Queen", Caroline Childerly, the UK tax office makes more money from gin sales than beer! As distillers try to stand out from the crowd, the market has been flooded with more and more gin flavors to beat out the competition.
Portobello Road Gin leads the pack with its original flavor, made specially to celebrate the upcoming festive season. You guessed it, it's turkey breast!  Director's Cut No.03 Pechuga Gin gathered their inspiration from the production methods of Pechuga Mezcal to create something unique and came up with an agave-plant based liquor with turkey breast suspended in it.
This is the world's first turkey gin and it is brewed with ingredients such as apples, plums, pears, raisins, currants, apricots, sultanas, passion fruit, and cinnamon- so you can have the perfect Christmas dinner in both solid and liquid form. And if in case, you get bored of the classic and traditional cocktails here are nine other equally odd gin flavours to spice up your Christmas spirit.
Made out of Formica Rufa, the redwood ant, which is found in forests around the Northern Hemisphere, at £200 bottle doesn't come cheap. This is the first time the world has seen ants in the liquid form of gin. While the thought of ants being in our mouths and hitting all of our taste buds isn't exactly appealing, the fact that the team has madly searched for and collected all the insects by hand is still pretty impressive.
Truffle
Since truffles have recently gained popularity as the number one ingredient in many food dishes despite their cost, The Cambridge Distillery ( who are also responsible for Anty Gin), pushed boundaries once again to create a decadent and unique gin infused with fine Italian white truffles. The botanicals used in Cambridge Truffle Gin are distilled in a vacuum in low temperatures using custom-designed glass distillation technology. This allows their fresh flavours to be faithfully captured in the gin. Master distiller, Will Lowe, calls this "the world's first digestif" and recommends drinking it after dinner out of a brandy glass!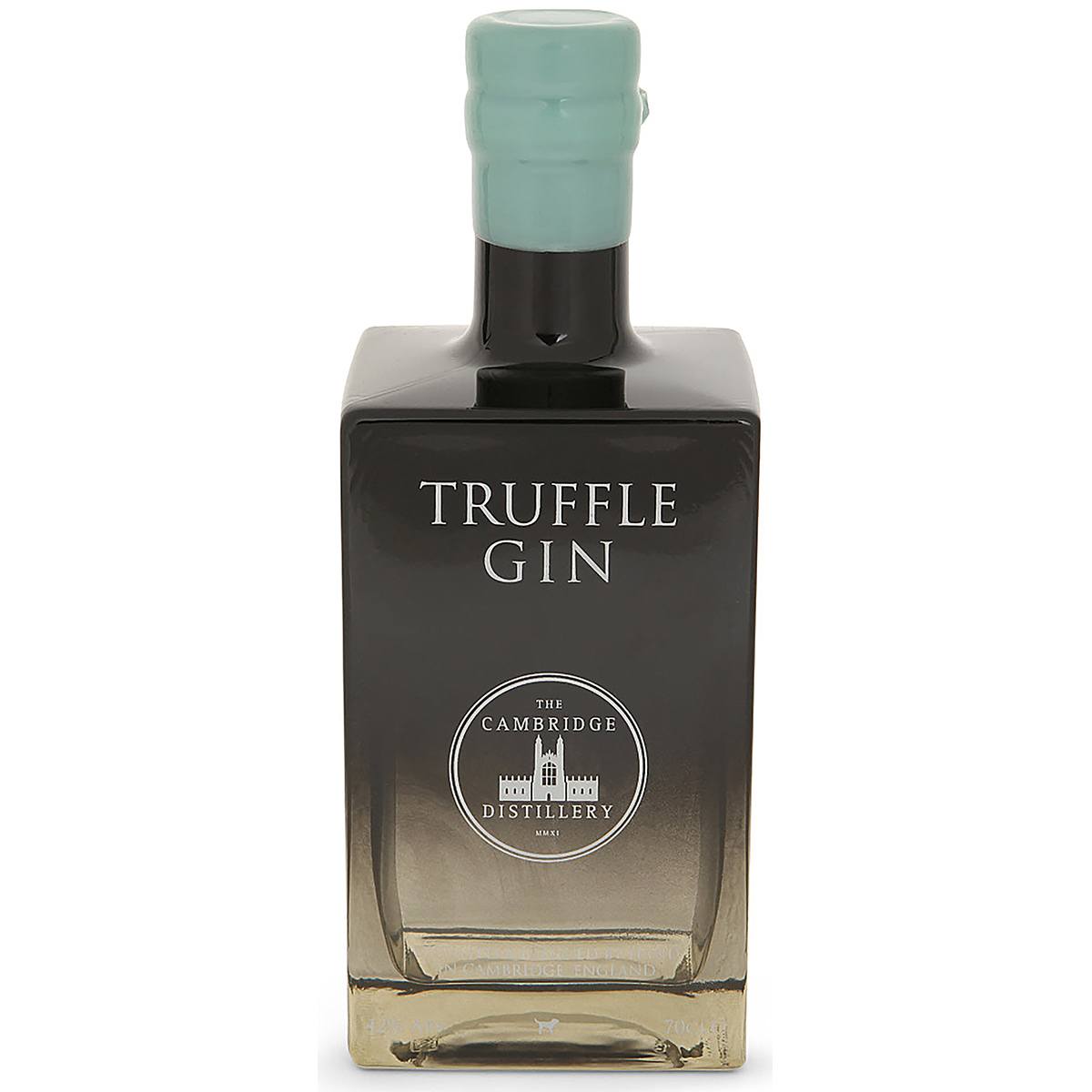 Reviewers of the Truffle Gin seem to agree with us and rate it as "one of the best and definitely the most unique gins. These guys know what they're doing!"
Roasted Pineapple
The humble pineapple has been used in many recipes such as, on pizzas and a variety of tasty puddings. Back in the 1920's Pineapple Gin was a common beverage, but fell into obscurity during the following years. Fortunately, That Boutique-y Gin Company was there to save the day and revitalised the pineapple gin with their own 21st-century modern twist. Today the company introduces the Split-Roasted Pineapple Gin.
Whole pineapples are roasted on a spit using Demerara sugar until they are gloriously caramelised. The sweetness and smokiness of the fruit then lift the traditional nuances of the gin, making this one a good choice to drink neat with some ice.
Saffron 
This one comes from a recipe rediscovered in the Bouldier archives. Saffron Gin is the result of a combination between Great Britain's London Dry Gin and India's spices, which have been used extensively in cooking and religious ceremonies. The original product makes use of the spice made from the crocus sativus flower to create an exotic blend perfect for cocktails, the most famous being Saffron Gin and Tonic.
Vanilla Marshmallow
The inventive craftsmen at The Naked Marshmallow have combined their love for soft and sweet to create our a favourite – the Vanilla Bean Marshmallow Gin. Handmade in England by master distillers, this exclusive Marshmallow Gin is produced in traditional copper pot stills where it is infused with the heavenly taste of vanilla bean marshmallows.
Naked Marshmallow co-founder told FoodBev: "We have had a great time with reinventing marshmallows and one request we always have is for alcoholic flavours.
"We thought it was a great opportunity to reinvent another product. With the growing interest in artisanal food and drink, it was a fantastic opportunity to merge the two."
We're officially in marshmallow heaven!
Clotted Cream 
Produced in Cornwall, by The Wrecking Coast Distillery the creators of this gin have concentrated less of the flavour and concentrated more on that smooth, creamy finish that will make your goosebumps have goosebumps. The satin-like lavishness doesn't overshadow the all-important juniper berries, making it the perfect balance of two spirits – misleading as clotted cream isn't a spirit? blended together.  Enjoy this gin with ice, tonic, and a strawberry or simply a drop of lemon. Because it is so smooth, it tastes delicious just over ice.
Consumers appear to agree as they describe it as a  "delicious gin. If you like sweeter gin, but without it being overly sweet it is amazing. Definitely creamy and smooth. I wondered how it would be with tonic but added Fever Tree and strawberries and it did not disappoint."
Cheers to you, guys!
Words: Alexandra Baneva | Subbed: Amelia Walker