Today is the last chance to visit the only official European Pokemon Center in the heart of London, becoming 1 of only 3 countries around the world to have an official Pokémon store. In celebration of the release of the Pokemon Sword and Shield game, The Pokémon Company are pleasing fans by bringing Pikachu and friends to Westfield London. 
Thousands of Pokémon fans have been coming from across the country for the past few weeks to visit the Pokémon Center to buy official merchandise, clothing and even play an exclusive demo for the new Sword and Shield game.
In addition to all the Pokémon Center goods, the store features special products that are only exclusive to Pokémon Center London such as the Pikachu London Guard Plushy.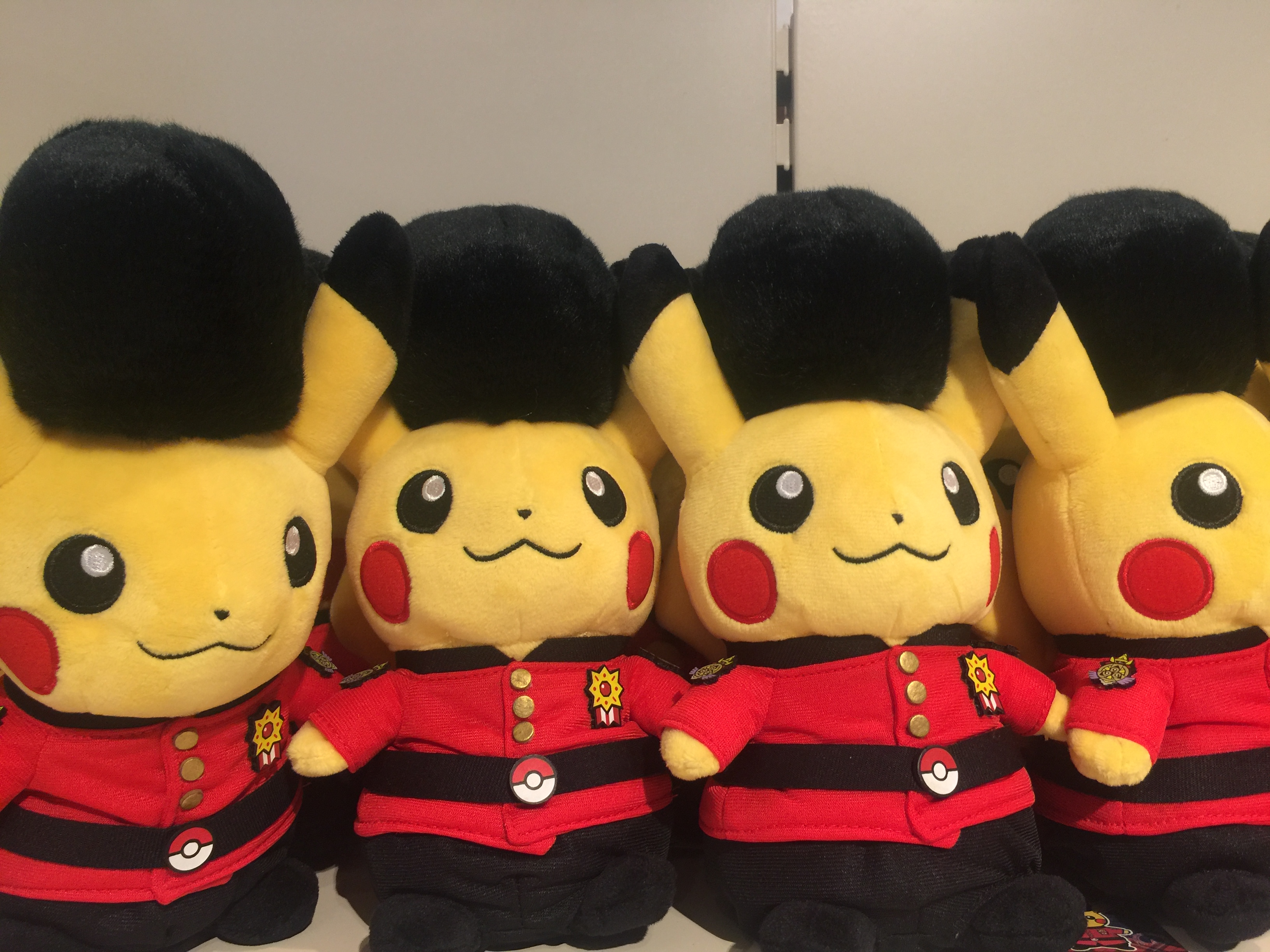 The demand from fans has been unprecedented. The only way to get into the store is to queue up as early as 4 am even though the store opens at 10 am. This unexpected influx of Pokémon fans even affected the store as they now limit not only the number of people who can enter but also the number of items you can buy.
#PokemonCenterLondon November 14 update:London Guard Pikachu Plush are now sold out for the day.Please continue to check our channel for more updates.— Pokémon Center London Updates (@PokemonPopUp) November 14, 2019
The reason Pokémon has come to London is that the new Sword and Shield game will be set in the Galar region which is heavily inspired by the United Kingdom, so it is only fitting that even the Official Pokémon Center makes an appearance at the Shepherd's Bush Westfield.
Pokémon Sword and Shield is the most anticipated Nintendo game of 2019 as it is the first official Pokémon series that is available on the Nintendo Switch. Sword and Shield will feature a new region to explore, new Pokémon to catch, more activities and new battle features known as Gigantimax.
The pop-up store is only open for a limited time ranging from 18th October until 15th November, but because the store is unable to hold all the British Pokémon fans it resulted in many of them not being able to visit and explore the Pokémon Center. Therefore below are a few snapshots of the official Pokemon Center London. 
Words: Mohamed Ahamad |