Game of Thrones has just released a new teaser trailer for its upcoming, final season 8. With only a few months left until the premiere, the fans have long been waiting for a chance to peek behind the curtain. Is it what they were waiting for? Or just an appetiser before the actual trailer comes out?
Even though the teaser is 39 seconds long and doesn't show any actual footage, it's enticing enough to push many into a winter-long binge of previous seasons. The scene shows two waves, one of fire and one of ice, both rapidly consuming a map of Westeros to eventually clash in the middle and leave nothing but destruction. It certainly leaves a lot to the imagination, but according to Casey Bloys, HBO programming president, we could get the actual trailer before the end of the year – as he told Entertainment Weekly in July.
Here is how the fans reacted to the teaser:
#GameOfThrones teaser:

THE WOLF AND THE DRAGON FREEZE AND THE LION IS ON FIRE.

WHAT THE HELL!???#GoTS8 pic.twitter.com/0Qf4P0Bjt9

— ꪜꪖꪶ. (@flowerfrost_) December 6, 2018
Me concocting elaborate theories based on the Game of Thrones teaser trailer pic.twitter.com/CWDRkKBpch

— Jenna Guillaume (@JennaGuillaume) December 6, 2018
The GOT teaser trailer wasn't that good, but maybe that's a good thing…

— Kendall Roy 🎧🌃🔋 (@bribrobaggins) December 7, 2018
https://twitter.com/saman10javed/status/1070935064198897664
This is the second teaser to promote the final season of the series. The first one confirmed the release date to be on April 2019.
Every battle.
Every betrayal.
Every risk.
Every fight.
Every sacrifice.
Every death.
All #ForTheThrone. pic.twitter.com/WReVt473SH

— Game of Thrones (@GameOfThrones) November 13, 2018
If you're worried about an overwhelming and inevitable feeling of emptiness after the show runs its course, don't be. There's plenty of spin-offs in the workings and they're full of dragons, blood and incest. All that's left to do now is wait.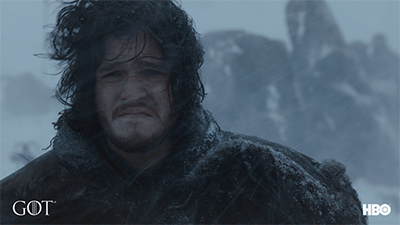 Words: Adam Kaczyński | Subbing: Matilde Moro