If you are ever looking for something to do in London, here is a short list of museums for those who may be on a budget and looking for a way to spend their day. From history to art, there is something for everyone.
---
Free Museums
1. British Museum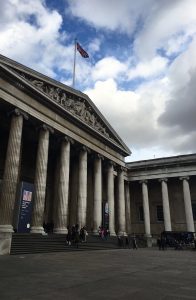 – Open: 10:00 a.m. – 5:30 p.m. Daily, Fridays: 10:00 a.m. – 7:30 p.m.
– The American Dream Exhibition – £16.50
– The British Museum houses a variety of cultural artefacts from all over the world. Some of the most popular ones would be the Rosetta Stone and mummies from Egypt. The museum also hosts events throughout the day such as free tours and sessions where visitors can touch some of the objects. They are always hosting separate exhibitions, although there is a separate cost for these. Currently, they are putting on "The American Dream: pop to the present." This is all about past American pop art.
---
2. V&A Museum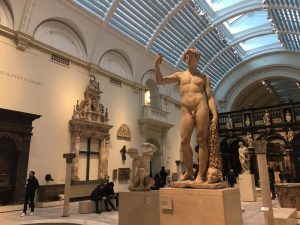 – Open: Daily – 10:00 a.m. – 5:45 p.m.; Friday – 10:00 a.m. – 10:00 p.m.
The Victoria & Albert Museum showcases a multitude of different artworks from a multitude of eras and countries. This museum is the perfect rainy day activity, as there's no need to leave the tube station upon your departure from the South Kensington station. When you first walk in, you're greeted by lifelike marble sculptures that showcase detailed workings of Europe's past. Turn right and you'll find yourself immersed in the culture and artworks of other countries like Japan, China, India, and many more. These parts of the museums are absolutely free, though you can leave a donation of whatever amount you feel is appropriate in the glass box upon your entry. The V&A also offers many exhibitions that will cost you a few pounds to get into, but are definitely worth checking out. A month ago, their featured exhibition was called You Say You Want A Revolution? Record and Rebels 1966-1970 which showed the bridge between the music stylings of this era and the events happening around the world (focusing mainly on the Vietnam war). If you're interested in seeing what's going on next, click here.
---
3. Imperial War Museum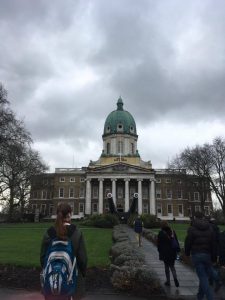 – Open: Daily – 10:00 a.m. – 6:00 p.m.
The Imperial War Museum offers a explore and remember the 20th and 21st century major wars around the world. From World War I to the wars in Afghanistan, viewing the exhibits seem quite modern and personal compared to those learned through history textbooks. Although quite controversial and sensitive – especially walking through the Holocaust exhibit, where visitors pay extra care to noise and emotions – the museum can teach the average person more about lifestyles and living during these times. The use of interactivity, as well as visuals and audio, are some unique features that really pulls in guests' attention. While the museum is free and open to people of every age, it might be wise to enter the exhibits with respect and commemoration; bringing young children might disrupt solemnity. But this is a must for anyone who wants to learn history in a fresh, modern way. For more information, visit their website here.
---
Museums With Admission
1. HMS Belfast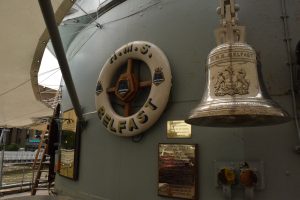 – Open: 10:00 a.m. – 5:00 p.m. Daily
– Cost: Adult – £14.50; Student – £11.60
The HMS Belfast is an extension of the Imperial War Museum. It is an old warship that is docked near Tower Bridge on the River Thames. Upon boarding the historic ship, one can walk through all the decks and hear about those who served and lived on the ship. With videos, audio and a few immersive experiences, everything on the ship tells of its long history. The HMS Belfast also has history about the wars it served in and interesting history about the naval forces.
---
2. Kensington Palace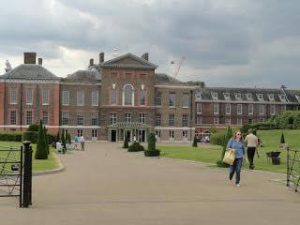 – Cost: Adult – £19.00; Student – £15.00
– Open: Daily – 10:00 a.m. – 6:00 p.m.
Kensington Palace, while still in use as a home as well as a museum, is open to the public for self-guided tours practically year-round. Even though it costs just under £20 for an adult, children under 16 are free (they must be accompanied by an adult). There's always extra paid exhibitions put on, featured around royals – as well as the usual exhibitions, which consist of a palace walk through and views of the gardens. To get a glimpse into the life of royalty is worth the cost solely for the extravagant aesthetics of each room and display. Spring and summer are the best seasons as the gardens are full in bloom – but tickets do sell out, so bookings have to be made ASAP! For information, as well as booking tickets, visit their website here.
---
3. Churchill War Rooms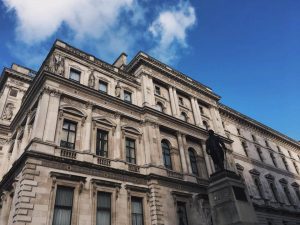 – Cost: Student – £13.80; Adult – £17.25
– Open: Daily 9:30 a.m. – 6 p.m.
From this exterior shot, you wouldn't really think that it's any different from other buildings around the Westminster region. Beautiful architecture, a statue of an influential figure in politics. But unbeknownst to the public in the World War II era, an elaborate system of bunkers lay just feet underneath these buildings, where Winston Churchill directed a large portion of the war. The Churchill War Rooms is a modern-day time machine, preserved since the last day of the War. Everything has been preserved since the rooms were last in use, which truly makes you feel like you're back in the 1940s. Often times, a wave of claustrophobia hits, but you have to remind yourself that you can leave this museum in a few hours, whereas many lived in these bunkers for over six years. A section of the museum is dedicated to the life of Winston Churchill, covering everything from his early years up and until his death. Present your student ID and get a ticket for just £13.80, you can either buy them online or in person upon arrival.
---