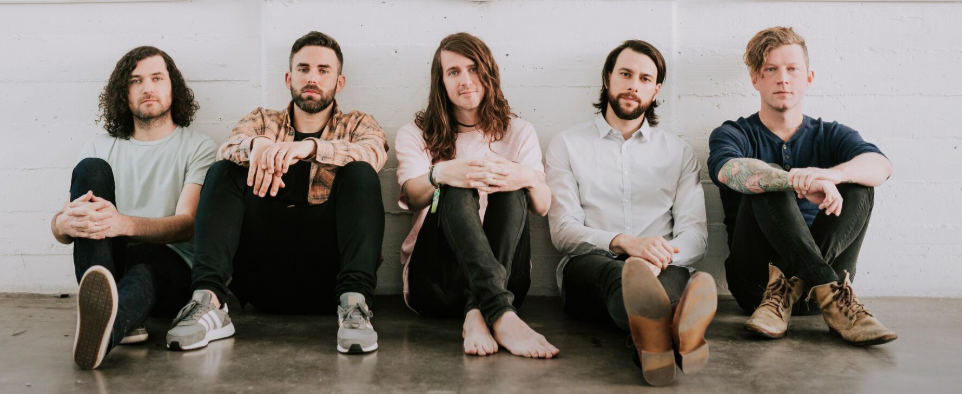 MAYDAY PARADE have released new song 'Never Sure,' the second track from their upcoming album, SUNNYLAND.
You can watch the lyric video for 'Never Sure' HERE or by clicking the image below.
Mayday Parade will play an in store at Banquet Records on 6th June 2018 to celebrate the upcoming release of their new album. Album and ticket bundles are available here.
The band will also be playing this years Download Festival on the 9th of June and playing a headline show at Riverside Newcastle on the 8th of June. Tickets on sale now here.
SUNNYLAND will be released on the 15th June, the album is the band's 6thstudio album and first with Rise Records. Fans who pre-order the album by clicking HERE will receive 'Piece Of Your Heart' and 'Never Sure' as an instant download.
"Never Sure is about this tendency to be more in love with the chase or in love with love, than the actual object of the love. It's about being dramatic for dramas sake really." adds guitarist Alex Garcia.
The Tallahassee, Florida-based quintet (rounded out by bassist/vocalist Jeremy Lenzo, guitarist Brooks Betts and drummer/vocalist Jake Bundrick) recorded this follow-up to 2015's Black Lines with longtime producers Zack Odom and Kenneth Mount, and for the first time, also teamed with Grammy nominated producer John Feldmann (blink-182, Panic! At the Disco) and Howard Benson (Of Mice & Men, My Chemical Romance). The result is an album built on impassioned vocals, sing-along choruses, and deeply heartfelt lyrics.
Over the course of the last 10 years, Mayday Parade has sold more than a million albums. Four of their releases have sold over 100,000 units each, with their most successful album (2007's A Lesson In Romantics) selling more than a half-million copies.  They have 60+ videos on YouTube with over 1 million views, and their songs have amassed over 350 million streams in the US alone.