Tech 21 doesn't think so
Reporter: Joseph Carey | Sub-Editor: Jack Leslie
Whenever we get a new phone we're always really protective over it, we don't want it to go out into the world of hard surfaces and jagged edges without a case on. The only trouble with this is that the case market is so gargantuan that it's hard to separate the good cases from the bad ones, they all look the same on Amazon…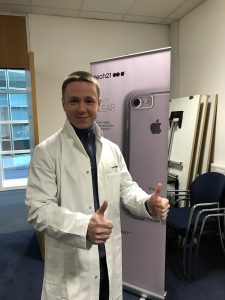 The Voice of London recently got to take a tour of the National Physical Laboratory (NPL) to celebrate its recent partnership with Tech 21, a British case manufacturer that's growing exponentially. Before we were shown the testing rooms we were given a presentation by Tech 21 who were keen to differentiate their cases from others out there. Their Chief Marketing Officer, Colin Woodward started this off by dispelling the notion that all cases offer the same levels of protection:
"I think primarily what we need to communicate first is that a case isn't just a case and that materials matter. Different materials, different case constructions give different levels of protection and that's something from a marketing perspective we need to try and do more of."
Most case manufacturers say their products offer 'Military Grade' protection — most people, myself included, see this and instantly think the case is good enough. Tech 21 immediately dispelled this notion and explained that for a case to be of this standard a phone has to be able to survive drops from just 4ft on to two inches of plywood a total of 26 times, during these drops the product is allowed to be replaced five times. I'm not sure about you, but I can't remember the last time I dropped my phone on plywood, it's always concrete that ends up greeting my phone the most.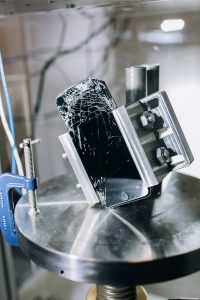 During the presentation the guys at Tech 21 weren't shy about showing off the power of their cases — believe it or not a slab of concrete was placed on the floor and a phone was thrown onto it incredibly nonchalantly. You get an idea that the employees of Tech 21 believe in their products when they're throwing their own daily drivers against the floor.
By working with the NPL, Tech 21 has access to a wide range of facilities, ranging from drop test machinery to equipment designed to test the wind and water resistance of each case and material the company makes. As well as helping the company create products with better protection, CMO Colin Woodward see's further benefits in using the NPL testing labs:
"Without the access that we have to the labs that you've just been to, the conversations we can have with experts about materials, measurements and so forth, it would be much slower for us to innovate."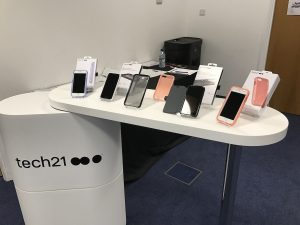 The partnership with the NPL has helped the company get their iPhone 7 range to market for the phones launch. The Evo Wallet Active Edition Case has to be the highlight of the lineup, this is a wallet case with a detachable front, meaning you can have full protection when you want and adopt back only protection when you feel like it. The company has also developed one of the most high-tech cases on the market in the form of the Evo Aqua case that's scheduled for release in December that gives your phone full IP68 waterproof protection. This means you don't have to fret about dropping your iPhone 7 in water as it's technically only splash proof — most cases of this nature come with a plastic cover for the screen, but Tech 21 has developed a case with the front exposed. A watertight seal around the screen of the phone has been developed to make sure your phone doesn't drown — the case also looks better than any other case of this nature too.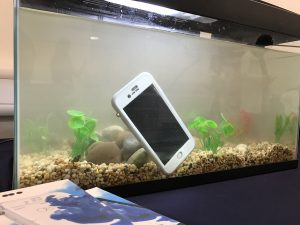 Tech 21 is not only fighting for case dominance in the UK, but it's vastly expanding in the US and taking on big, established manufacturers like OtterBox, Spigen and Speck. The company is now the fastest growing case manufacturer in the US, Woodward believes that's down to the core ethos of the company:
"What we think our success comes from is the fact that we have cases that perform really well from a protection perspective but are significantly thinner and lighter than our American competitors. OtterBox is the number one case manufacturer in the US and they have built their business on robust, big, bulky protection. As devices have become thinner and more beautiful in terms of their design, consumers are less inclined to have huge, bulky cases."
Although thin and lightweight cases are appealing, the battery life of smartphones has been a long standing problem, iPhone users especially lack any kind of wireless or quick charging method which has led to many people adopting battery cases. Tech 21 created the Evo Endurance line to target this market, The Voice of London pressed Woodward on the possibility of getting a battery case for the iPhone 7 and 7 Plus:
"It's something we're looking at cautiously because it's a lot of investment…We can issue a battery case that's thinner than our competitors and incredibly safe and I think those two things are really interesting, so it's something that we're looking at for more devices, but it takes a lot of development and a lot of investment to make sure we get it right."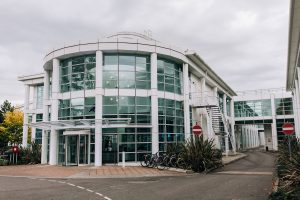 Tech 21 is creating awesome stuff and their partnership with the NPL is just the beginning of something special. The next time you're looking for a case to protect your shiny new phone, make sure to check out the best case manufacturer in the UK, it could be the difference between carrying around a cracked phone or one that remains pristine.