Designed by Lisa Sterle, now available in Watkins bookstore, are the beautifully illustrated tarot cards that are sure to make the artsy magical witch in you burst out in joy.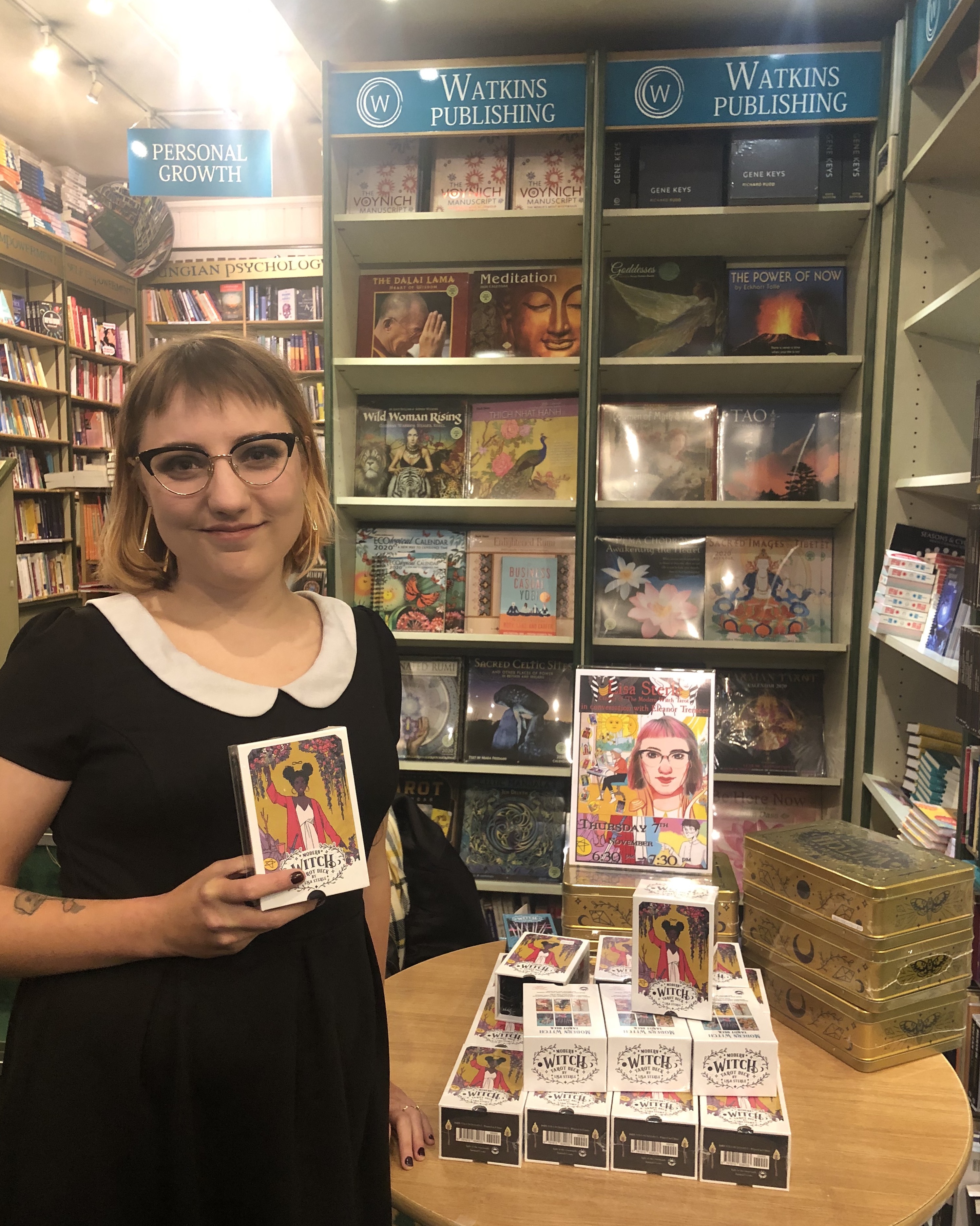 Unlike classic tarot cards, Sterle's set depicts the witch personified in the present-day avatar of the trendy woman. 
She is active – donning ripped jeans and camisole tops. She is capable – riding her motorbike as well as her horse with grace and power. She is knowledge-seeking – can be seen with her laptop, working-resting-taking care of herself through all walks of life. She is self-confident – experimenting with her hair, beauty, and dressing looks, and showing off the person she is deep inside without conforming to societal labels.
Lisa is from Columbus, Ohio in the States where she works as an illustrator. Fuelled by pop-culture with her work spanning from comic books to concept designs to now being the creator of The Modern Witch Tarot Deck. 
She has also worked with Vault Comics, IDW, BOOM! Studios, and many others. And she is the co-creator of monthly comics Long Lost and Submerged. 
Her artwork usually is a cross between the beautiful and grotesque, making it quite eye-catching, with a big spoonful of mystical-fantasia elements.
Recently she launched her deck of tarot cards here in the UK, available to buy in two types of sets: the 'standard' and the 'special edition' each one priced at £21.99 and £65 respectively.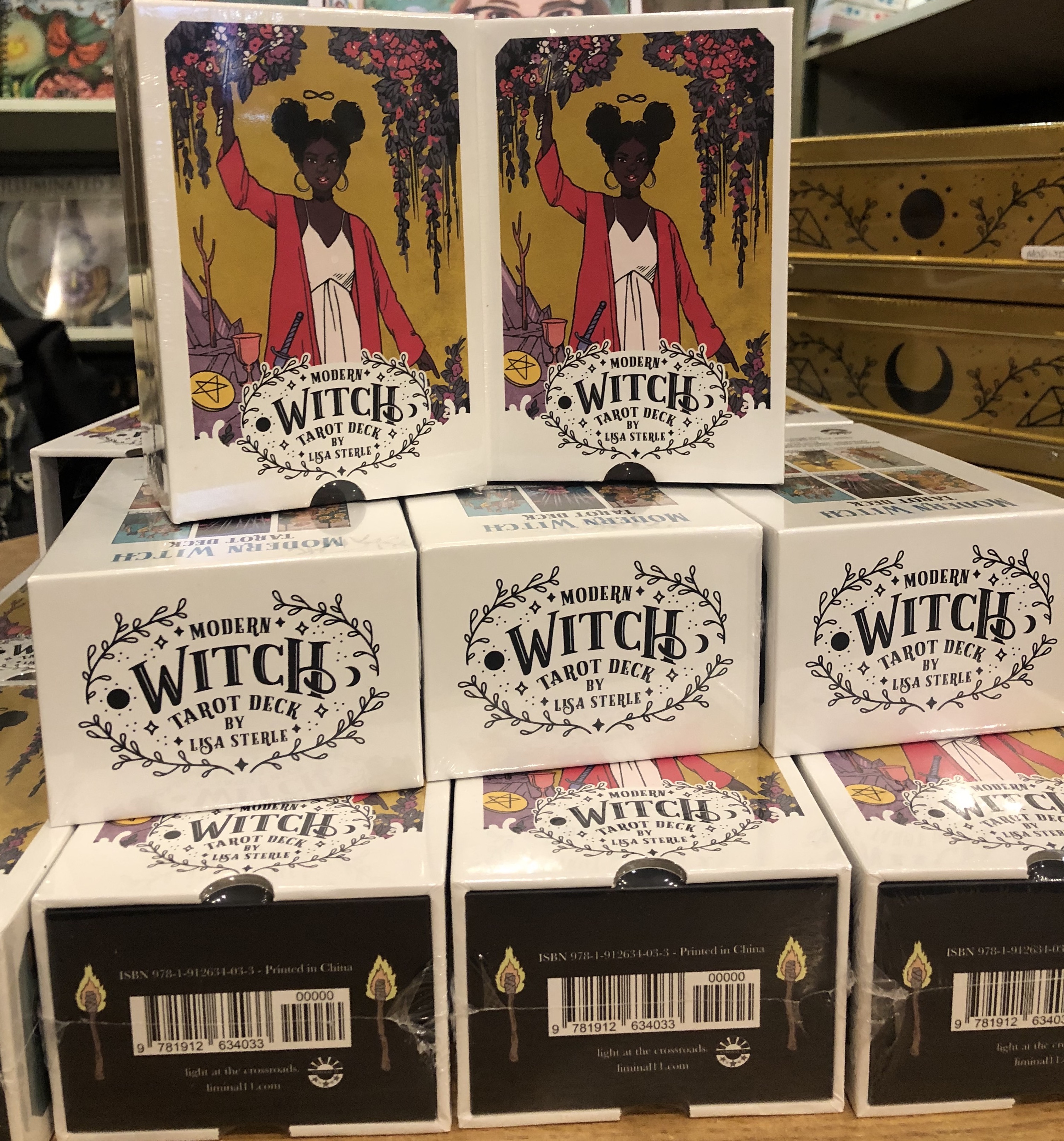 The 'standard' edition includes
Full 78-card tarot deck

Hardcover introductory book (little white booklet on steroids!)

Slipcase box

Velvet tarot bag designed by Lisa Sterle (exclusive to the Liminal 11 web store)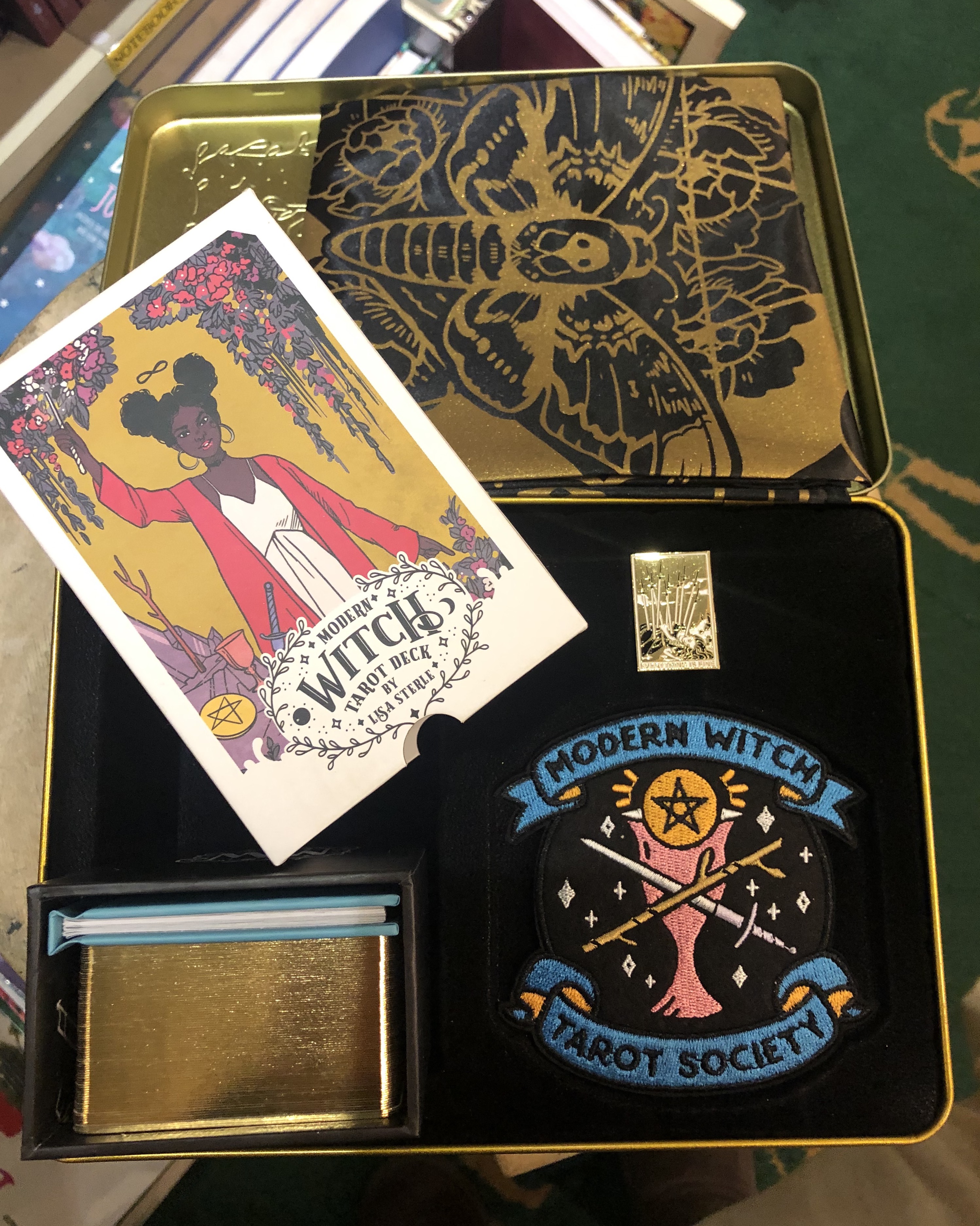 And the 'special' edition includes
Limited to 1,111 copies 

Signed and numbered by Lisa Sterle 

Full deck with beautiful gilding (inside slipcase box)

Hardcover introductory book 

Velvet tarot bag designed by Lisa Sterle 

Gold-threaded tarot scarf

Custom enamel pin

Custom iron-on patch

All in an embossed, colour-printed gold tin!
Buy in-store at Watkins books. Also available for pre-order from the Liminal 11 web store. 
Each box comes with 78 tarot cards plus one "everything is fine" card that which's design idea first came to her and inspired the whole deck's aesthetic. "Everything is fine" card acts as an equivalent card to 'ten of swords" in the deck. It also comes with it is a small booklet explaining the meaning of each card, and there are also some sample spread ideas at the end to give you an idea of what kinds of readings you can start to perform.
And it's meaning inscribed by her as "Everything is fine. It's fine. Really. Sure, you've been completely pierced through with ten sharp swords, and you're collapsed into a ball on the floor. You're struggling, just trying to survive, as the weight grows ever heavier. Every movement hurt, and sometimes only a meaningless distraction feels like it'll help. But the pain will end, and you will come out stronger having survived it." (but open to personal interpretations while doing readings).
Whether you are a tarot newbie, an enthusiast or a fully enchanted witch, you are sure to find a part of yourself reflected through these cards. And embracing them in your life to draw upon some guidance from the cards or the magical universe is something you will be able to appreciate, no matter where you are in life!
Words: Meghna Agarwal
Images: Meghna Agarwal