Harry Styles: musician, actor and now beauty mogul?
The internet went wild on Sunday evening as news spread that the British star was set to launch his own unisex beauty line, compromising of nail and skin care products.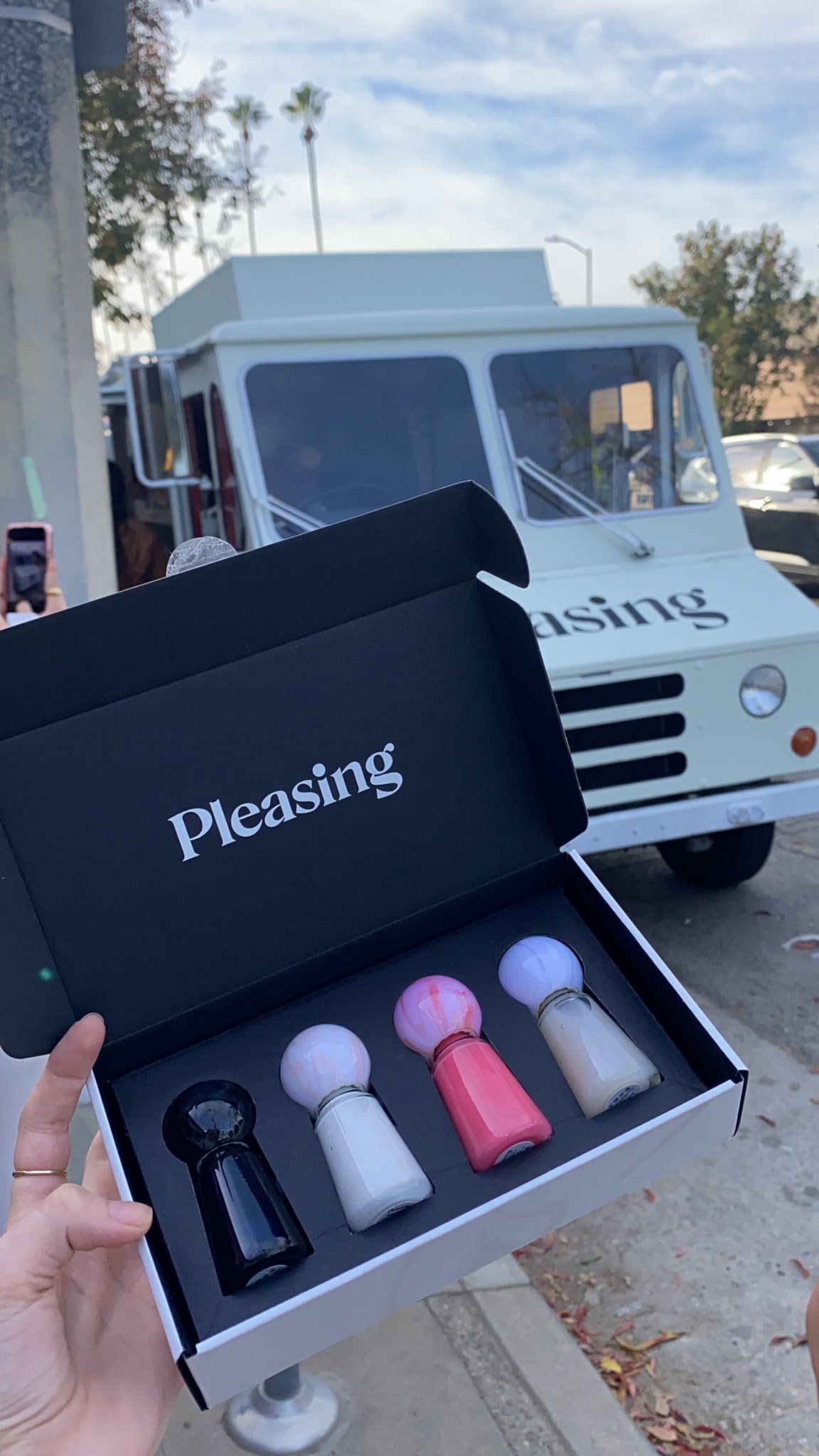 The singer recently claimed during an interview with Dazed magazine that his fondness for nail polish inspired the creation of his beauty line. Styles said:
"When I see a colour on a flower or a wallpaper or something I think: Oh, I wanna put that on my nails. It was a little fun project, but during the pandemic, and when we eventually named it Pleasing, it felt like it was so much more than nail polish."
Harry Styles for Dazed Magazine. pic.twitter.com/JxLg26aoLd

— best of harry. (@theharrylibrary) November 15, 2021
Fans took no time to immediately pre order his first launch of products which are a box of four nail polishes set to be on general sale on November 29 at 6pm GMT. Regardless of the excitement surrounding this new brand, many fans did not find the prices in which they are being sold for very 'pleasing.'
please don't come after me, but those prices are a joke. as much as i love harry, I'd never buy nail polish that costs 90$ plus shipping

— caathy🌻 (@CaathyX1) November 14, 2021
this nail polish better come with harry's hands in the packaging with these prices

— ely🧣hslot US final show (@zaylorsgf) November 14, 2021
The decision to drop a line of nail polishes was a smart move for the 'watermelon sugar' singer, as many people are convinced he started the whole trend of boys wearing nail polish even if it's not true *cough* David Bowie *cough* Kurt Cobain. It's somewhat become part of his brand and signature look.
Styles is the latest in a long line of male superstars to venture into the cosmetics industry.
Rockstar, Machine Gun Kelly introduced his nail polish line UN/DN earlier this year while Grammy winner Pharrell's Human race line featuring unisex beauty products including nail polish has received widespread acclaim since its debut in 2020.
With pre-orders already sold out and the brand's Instagram account already surpassing 800k followers within two days, it's safe to say that Harry Styles will have no trouble thriving in this new role of a businessman.
Words: Sumaiyah Akhtar Sub-editor: Ioana Nedelcu