The large mural has attracted much attention by those Croydon's' residents or those travelling in and out of Croydon. But what is it all about?
The mural of Joshua Buatsi on Holmesdale road is a beacon of hope to those living in the area.
Buatsi was born in Ghana before his family moved to the UK and resided in Croydon. He learnt how to fight in the South Norwood and Victory gym.
The painting has relevance to the announcement of The Nike Training Camp Croydon which launches in January 2019.
Nike London are giving Croydoners the chance to gain their Level 3 PT Nike London qualification. It's a 16 week camp that starts on 11th January 2019. Applications open now. https://t.co/F42M1hEXUU pic.twitter.com/8L0XmThnIV

— Joshua Buatsi (@boxingbuatsi) November 27, 2018
The painting states 'The gym doesn't tell you to get work in before school, you do' this optimises motivation and strife which in a town affected by the knife crime epidemic. The painting can be viewed from the estates opposite.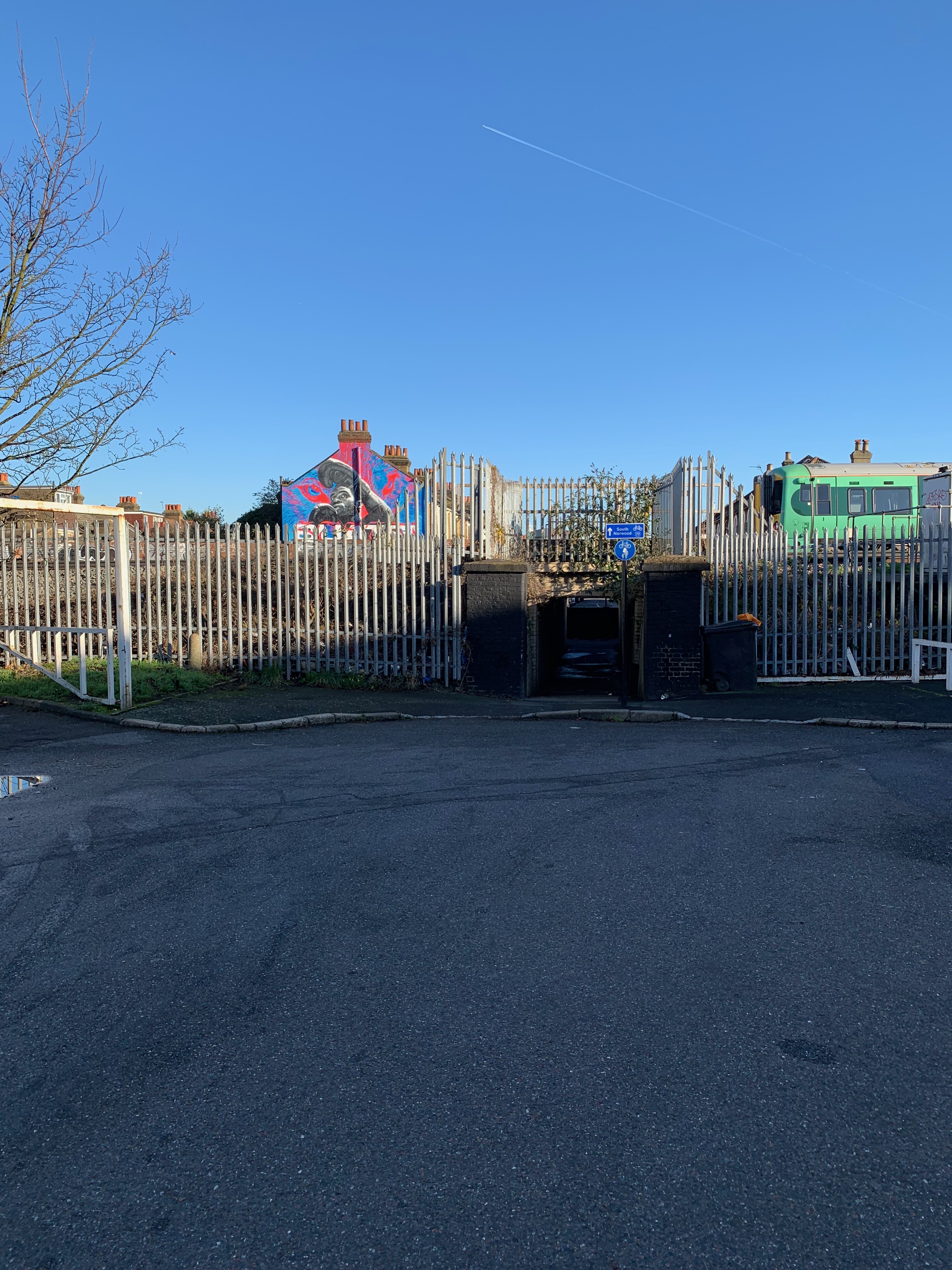 The Painting advertises how, with determination and motivation, anyone can achieve what they want. Even with Buatsi's success he still trains in his home turf at the South Norwood and Victory Gym. With his feet firmly at his roots, the collaboration with Nike gives Croydoners the opportunity to not only work with Nike trainers but also work with Buatsi to achieve a level 3 personal training qualification affiliated with Nike London. The opportunity is open to those living in Croydon and you have to be at least 18 to apply for the training camp and living in Croydon. 50 people will take part in the camp in January for 16 weeks completing 8 modules with hopes of getting a direct route into the Nike training industry.
Tomorrow night Nike has arranged a send-off for Buatsi ahead of his fight on the 22 December 2018. The event will be hosted by Buatsi and Croydon's very own comedian Michael Dapaah who has the ultra-ego -Big Shaq. To get tickets to the event to enjoy food alongside live music in the presence of some of south London athletes then head over to nike.com to get onto the waiting list.
Words: Nia Tyrell | Subbing: Matilde Moro