Fitness is a part of everyday life, is a way to keep fit, feel better and younger. It's important not only for younger or older people but also plays a vital part in baby life. Fitness helps in the development and formation of a child. In the article below you will find out the different types of fitness for babies and children, why it is important and what it stands for.
The main difference between children's fitness and sports sections is that the child is not evaluated in terms of the prospects of high Olympic achievements.

Children's fitness helps in:
learning how to show communication with peers;
discovering what the person and group discipline is;
spending extra energy and developing the musculoskeletal system harmoniously;
strengthening the immune system, heart, blood vessels, lungs and vestibular apparatus;
master important motor skills;
learning how to control your body;
being able to quickly reproduce unfamiliar difficult coordination movements;
improving the indicators of flexibility and speed reactions of the body;
forming a sense of rhythm and the ability to move, getting into musical beats;
strengthening metabolic processes and normalize body weight;
helping in preventing postural disorders and flat feet;
laying the foundations and instil a love for an active lifestyle in the future.
Isn't this an argument already? If Those factors didn't change your mind then think about the variety of exercises your child can practice while going to fitness.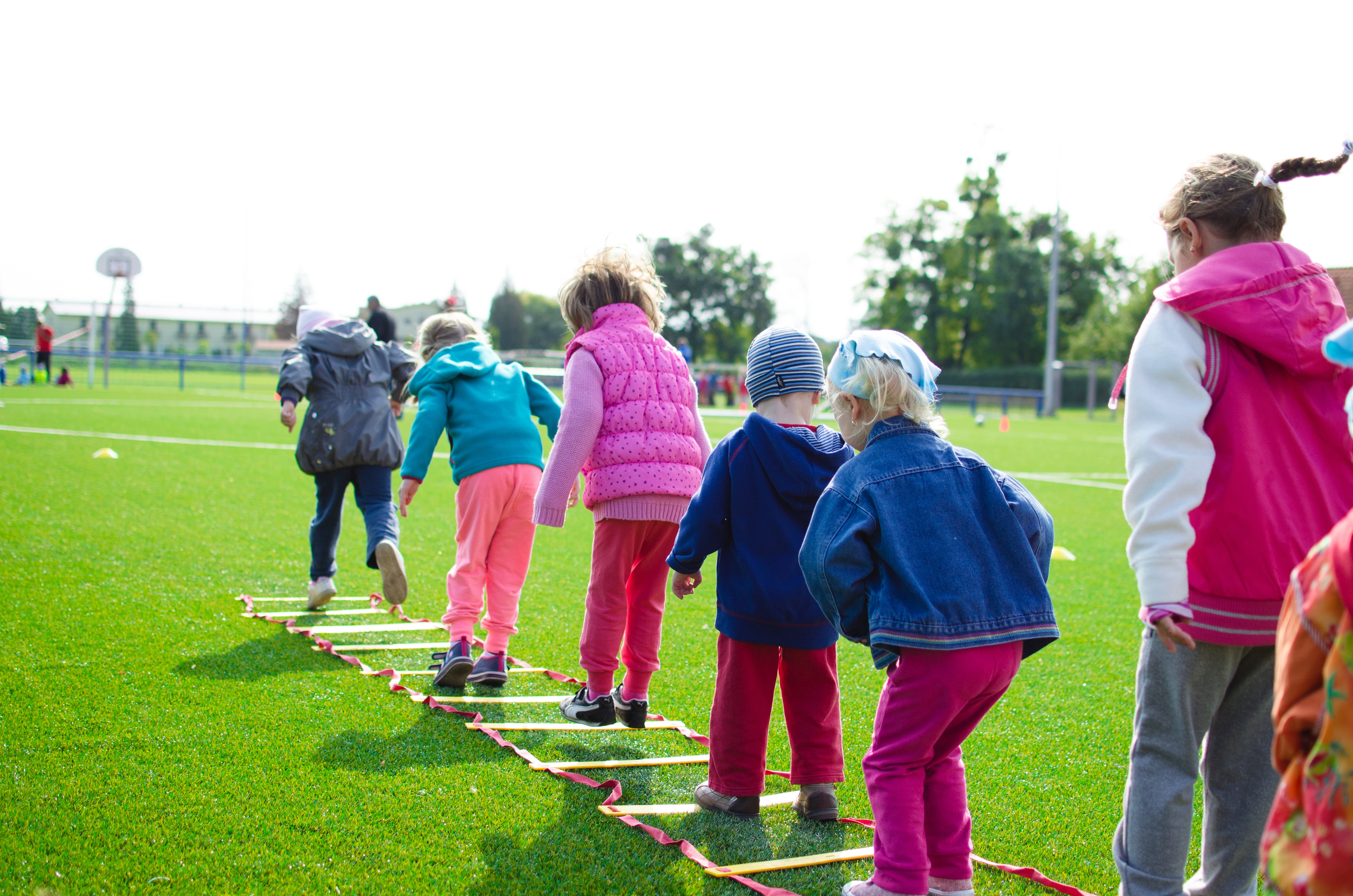 Fit ball-kids: gymnastic with large inflatable, as well as different sizes of regular and stuffed balls. Regular training ensures correct posture, flexible spine, and well-developed back and abdominal muscles.

Nia-children's: a combination of elements from different dance styles, yoga asana and ligaments from oriental health gymnastic and martial arts techniques. An excellent technique that allows you to develop coordination of movements and overall endurance.

Bosu-kids: exercises on special hemispheres, moving platforms, rollers, aero-step platforms. Strengthens muscles, ligaments and tendons of the lower extremities smoothly and gradually strengthen the vestibular apparatus.

Body-ballet: a combination of classical choreography, modern and oriental dance, elements of rhythmic gymnastics, dynamic performance of yoga poses, stretching and Pilates. It makes it possible for all children to join the world of dance, develop plasticity, increase overall physical performance and stretch, and feel irresistible.

Children aerial yoga: performing exercises and holding positions in linen suspensions. "Dance in hammocks" harmoniously develops all muscle groups, flexibility, stretching and agility. Children learn not only to own their body, but also to respond quickly to changing positions.

TRX-kids: training with a special hanging simulator with loops. Strengthens muscle strength and improves posture, while increasing coordination. Teaches children to do movements in unusual body positions with non-standard fulcrum.
Dear parents, if the child did not like the training, find out the reason. Act not directly, but by chance. There may be a reluctance to exercise due to not a form of fitness, but the lack of contact with a trainer or a conflict with one of the children. Offer to go to training in another club or choose a different fitness direction. Grow strong, healthy, funny and happy.

Words: By Xenia Puiu