The Hindu festival Diwali – which coincides with the Hindu New Year, is celebrated in many parts of London. Although the typical hotspots are Southall and Wembley – (due to the high number of Indian residents in these areas), Central London is also a place to look out for.
Diwali – the festival of lights comes to London (multiple times)
Mayor of London, organises free events for the whole community
Diwali – Sunday 27th October 2019, celebrations carrying over into November 
Diwali in London (DiL) – in partnership with the Mayor of London, bring Diwali on Trafalgar Square (DOTS). The Mayor of London has been presenting this annually. This will be the 18th year.
The five-day festival, which is commonly known for its sensational fireworks displays, has a lot more to offer when it comes to these events. From prayers, performances and stalls, there is plenty to enjoy as well as learning about the culture.
On my visit to DOTS, I asked the public how they feel about the Diwali celebrations in London. I spoke to a mix of people from different ethnicities and this is what they had to say:
DOTS – Sunday 3rd November 2019 
The turnout was vast and regardless of the grey skies, Trafalgar Square was full of colour.
The performers, the public who wore traditional Indian attire and the food stalls – all played a part in bringing the square to life.
The food that was on offer was delicious, and the conventional Karrak Chai complimented the misty rain.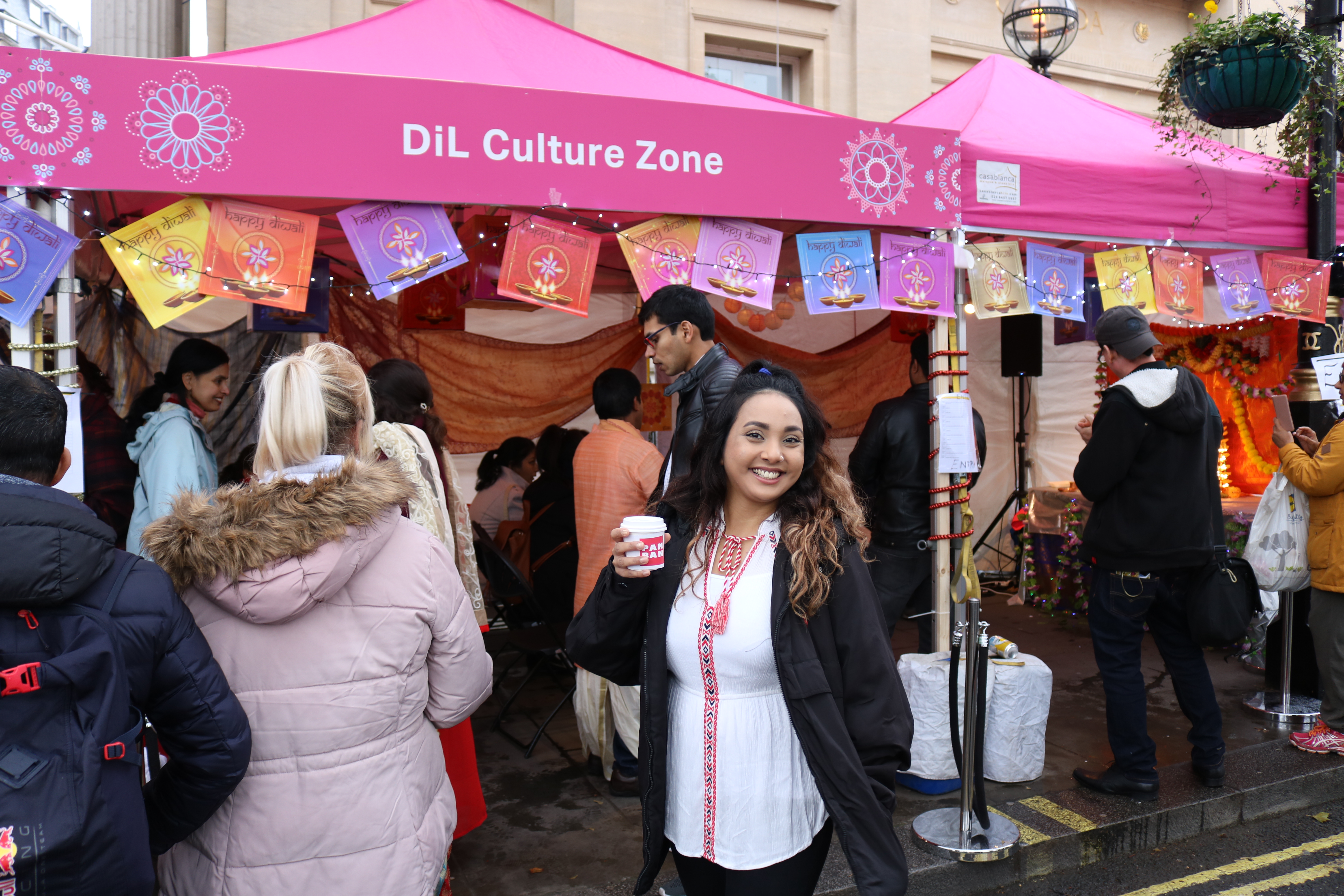 Me enjoying my Karrak Chai
The Mayor of London, Sadiq Khan, gave a heartwarming speech on stage. He welcomed the crowd, wished everyone Happy Diwali and spoke about having peace within the community no matter what religion you are.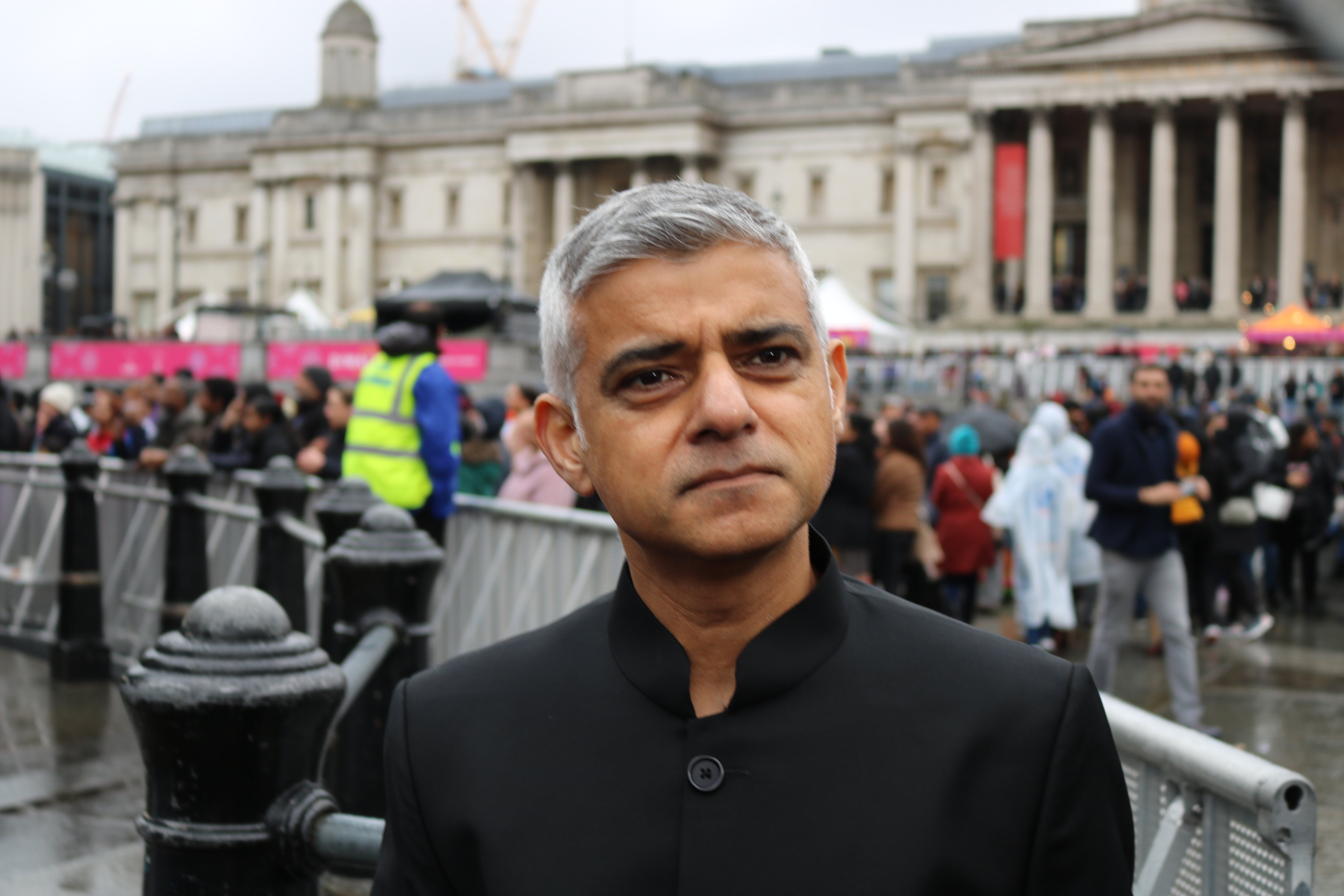 Close-up shot of the Mayor of London, Sadiq Khan, when he was speaking to the press
There was a sign language interpreter on stage throughout the whole event, which was also shown on the big screen whilst guest speakers were talking.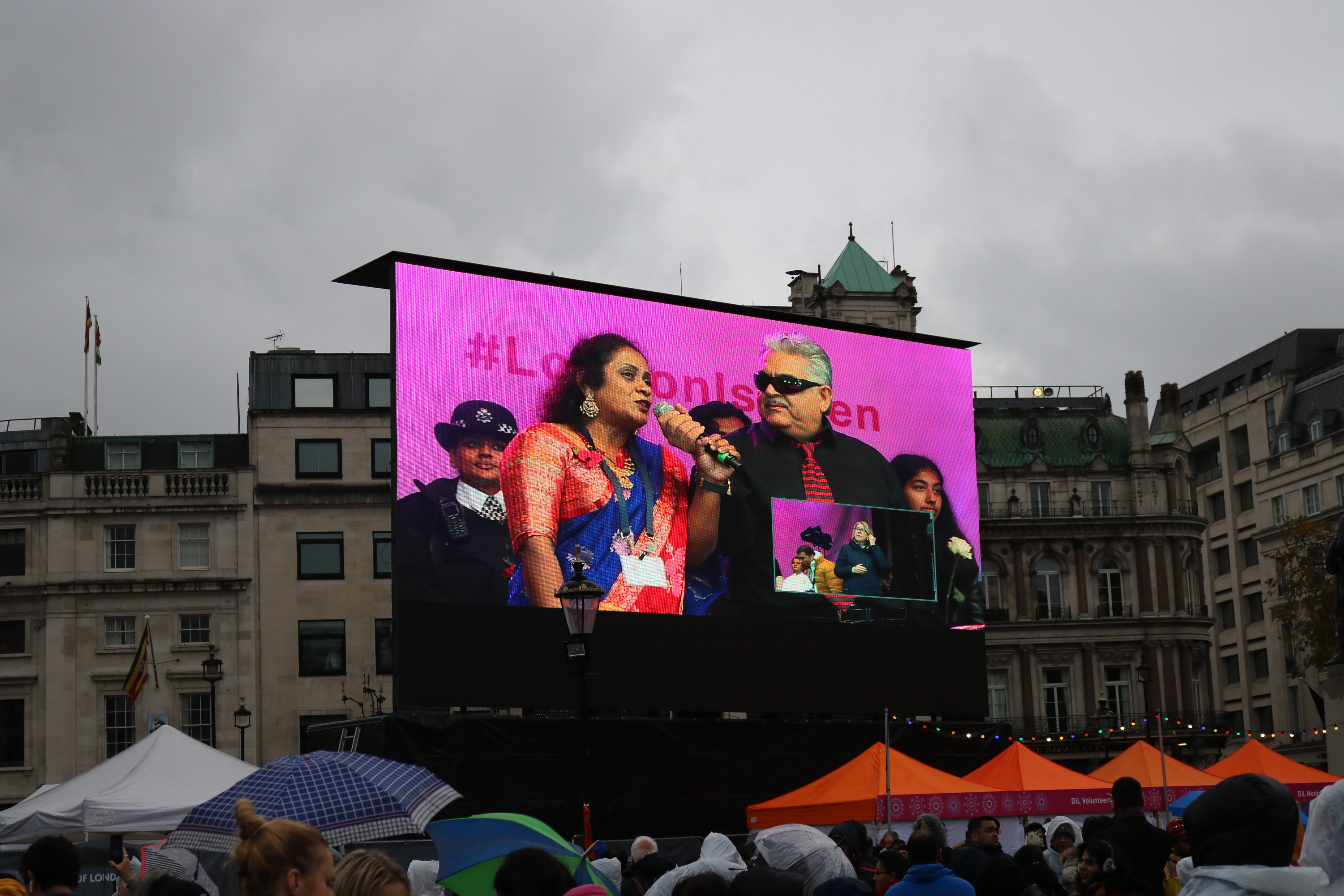 Sign language interpreter on stage and big screen
British Indian stand-up comedian and actor, Nishant Kumar, was also present on the day. Kumar is also known for The Mash Report – which he hosts on BBC Two, and BBC Radio 4 Extra's topical comedy show Newsjack. Him and other comedians were in a marquee hosting a show of their own. There were huge crowds surrounding the marquee as there weren't enough seats for the audience.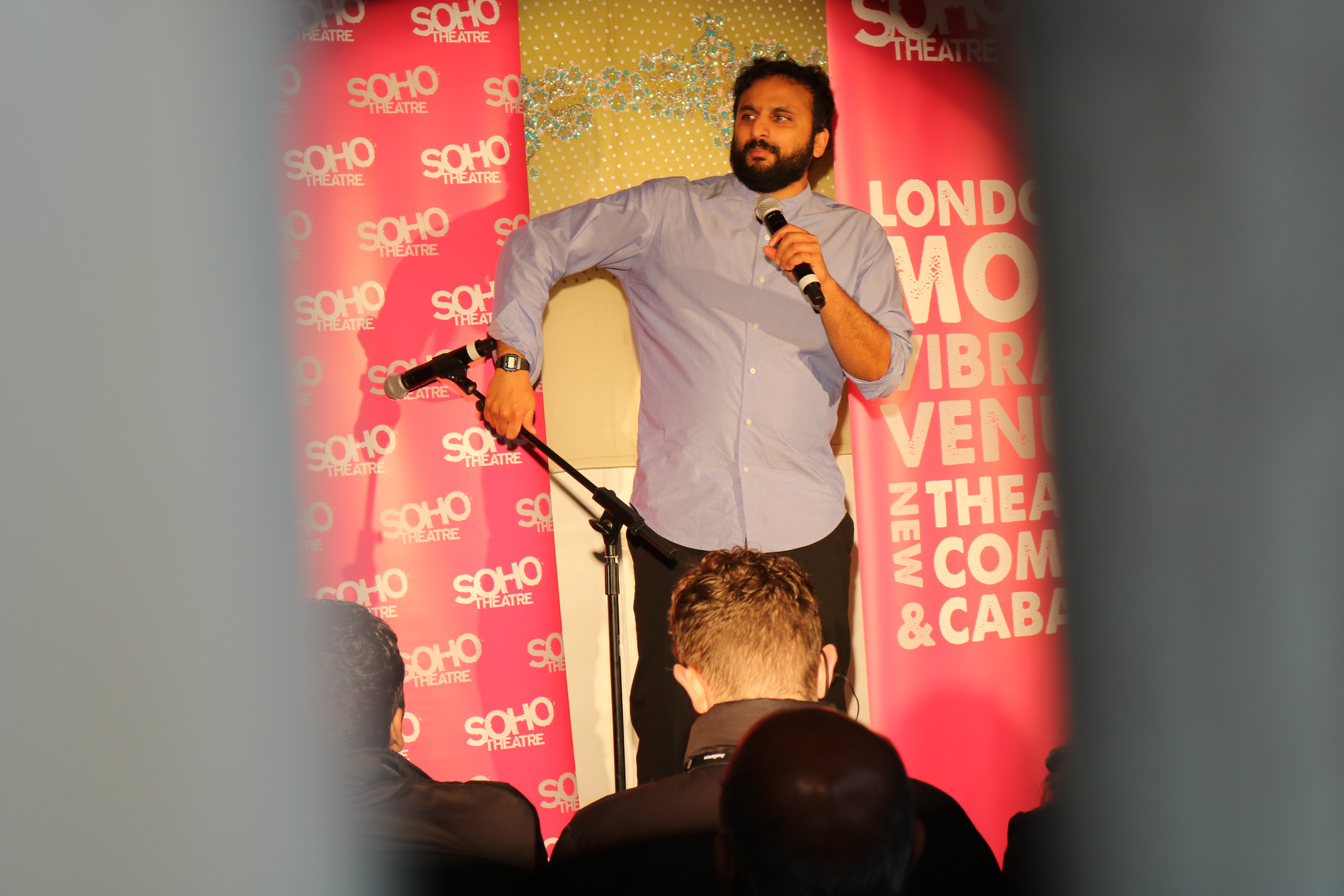 Through the peephole – this shot was literally taken through a peephole
Diwali in London is celebrated greatly all around the city. The event was a triumph and we hope for more spectacular events like these in the future. If you happened to miss this event not to worry.
There is another Diwali celebration happening this Sunday – 10th November in Wembley Park called: 'Light Up the Night'. It is a free event and a 'fireworks spectacular' is on the itinerary. For more information visit: wembleypark.com/fireworks.
Picture Gallery – DOTS 2019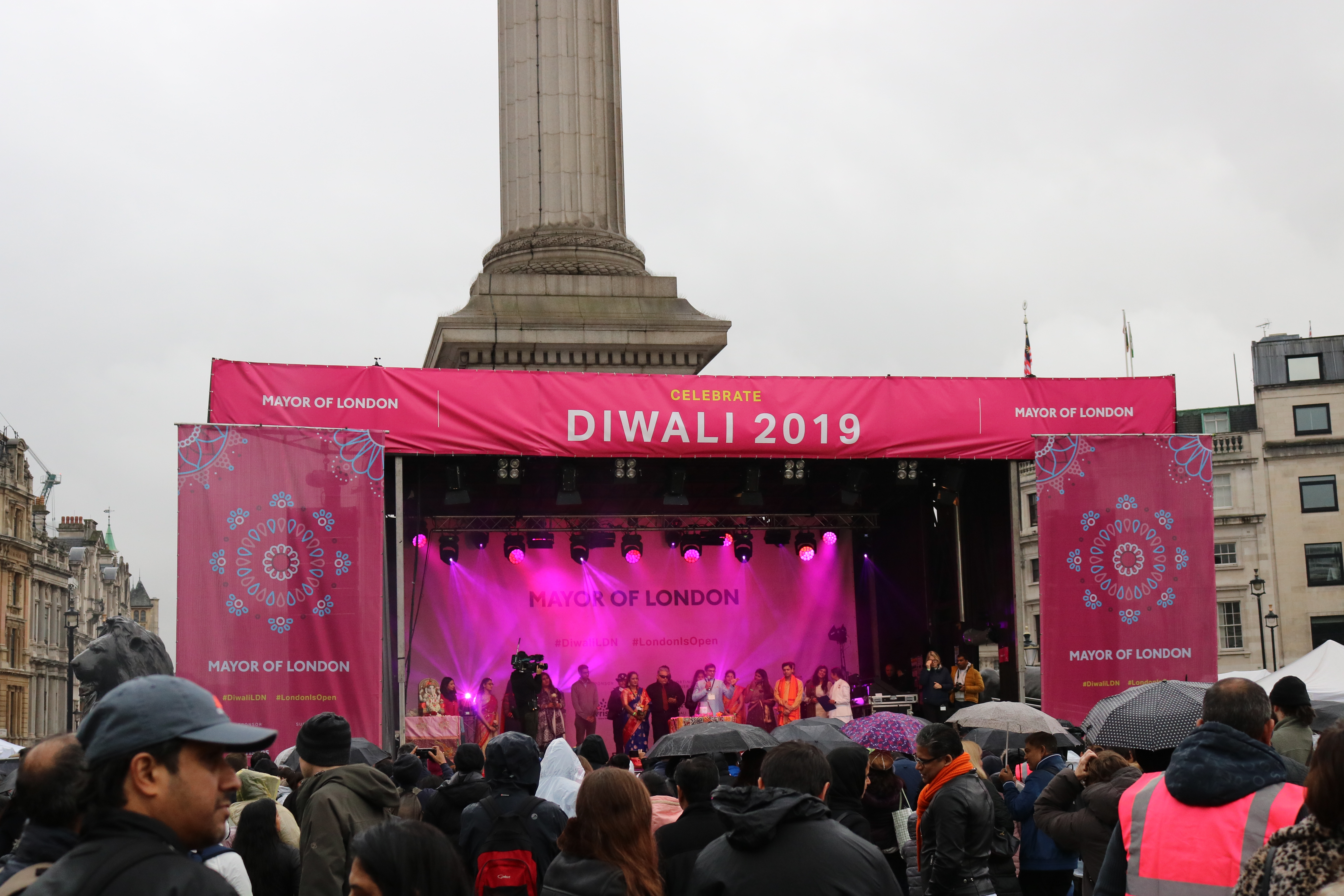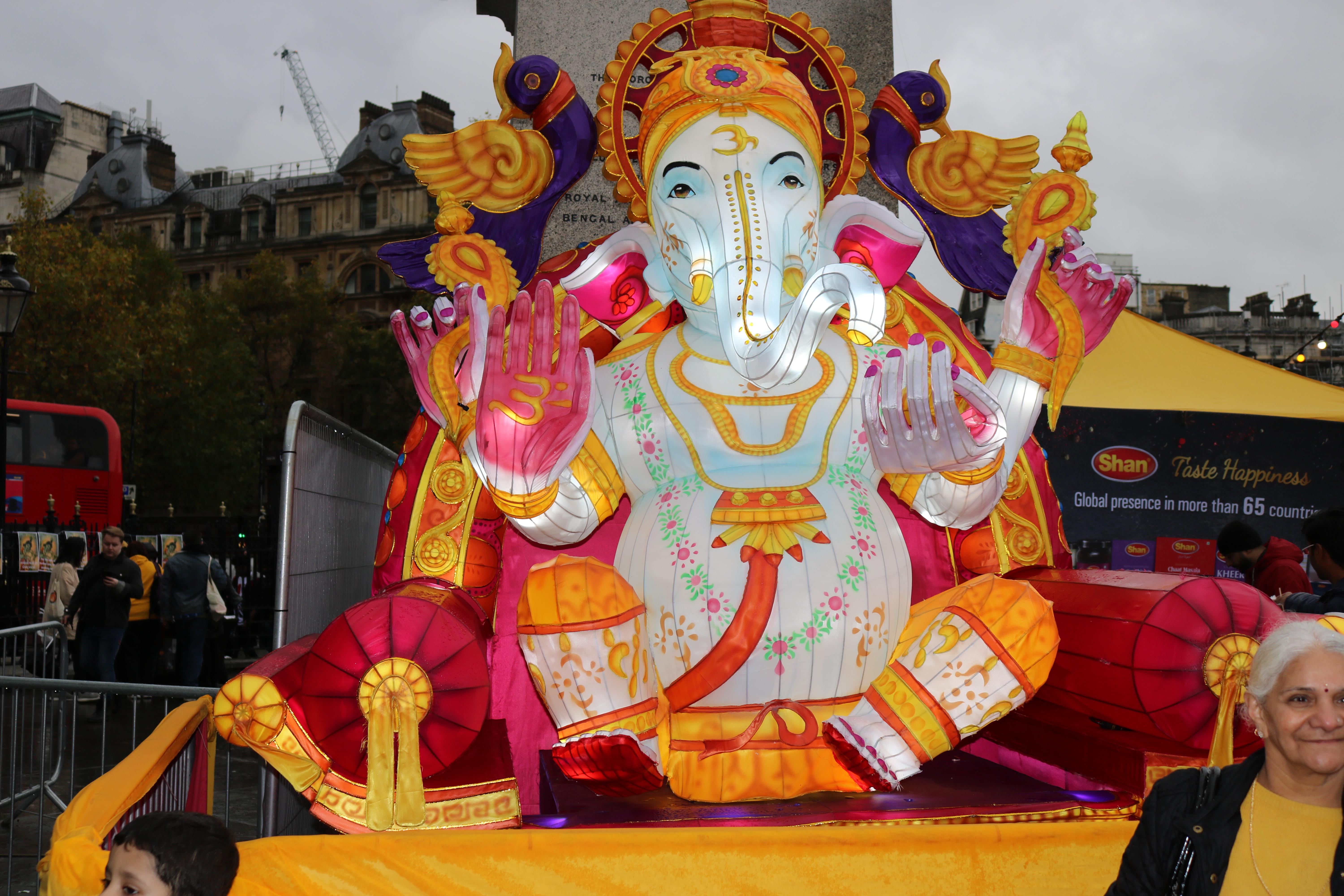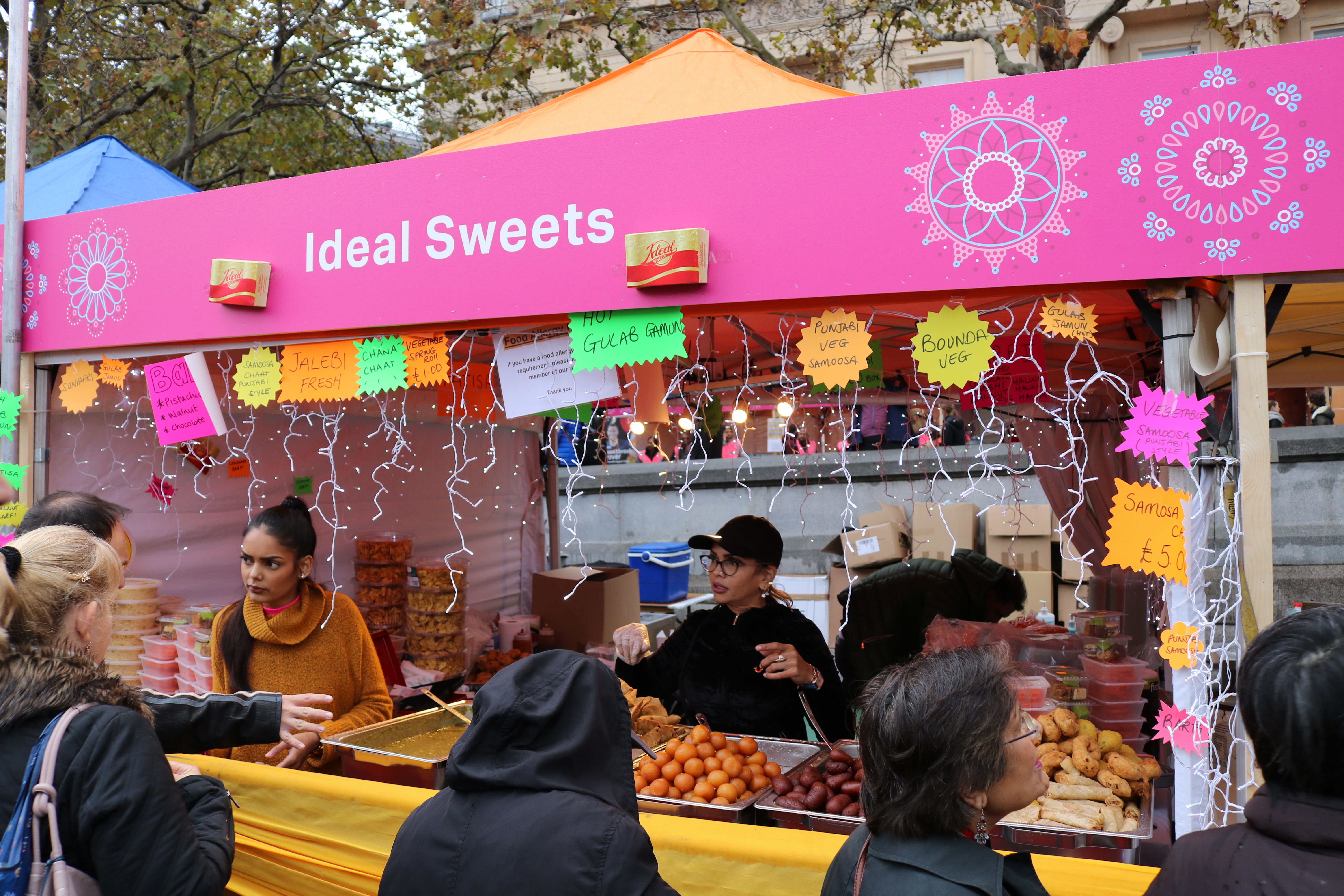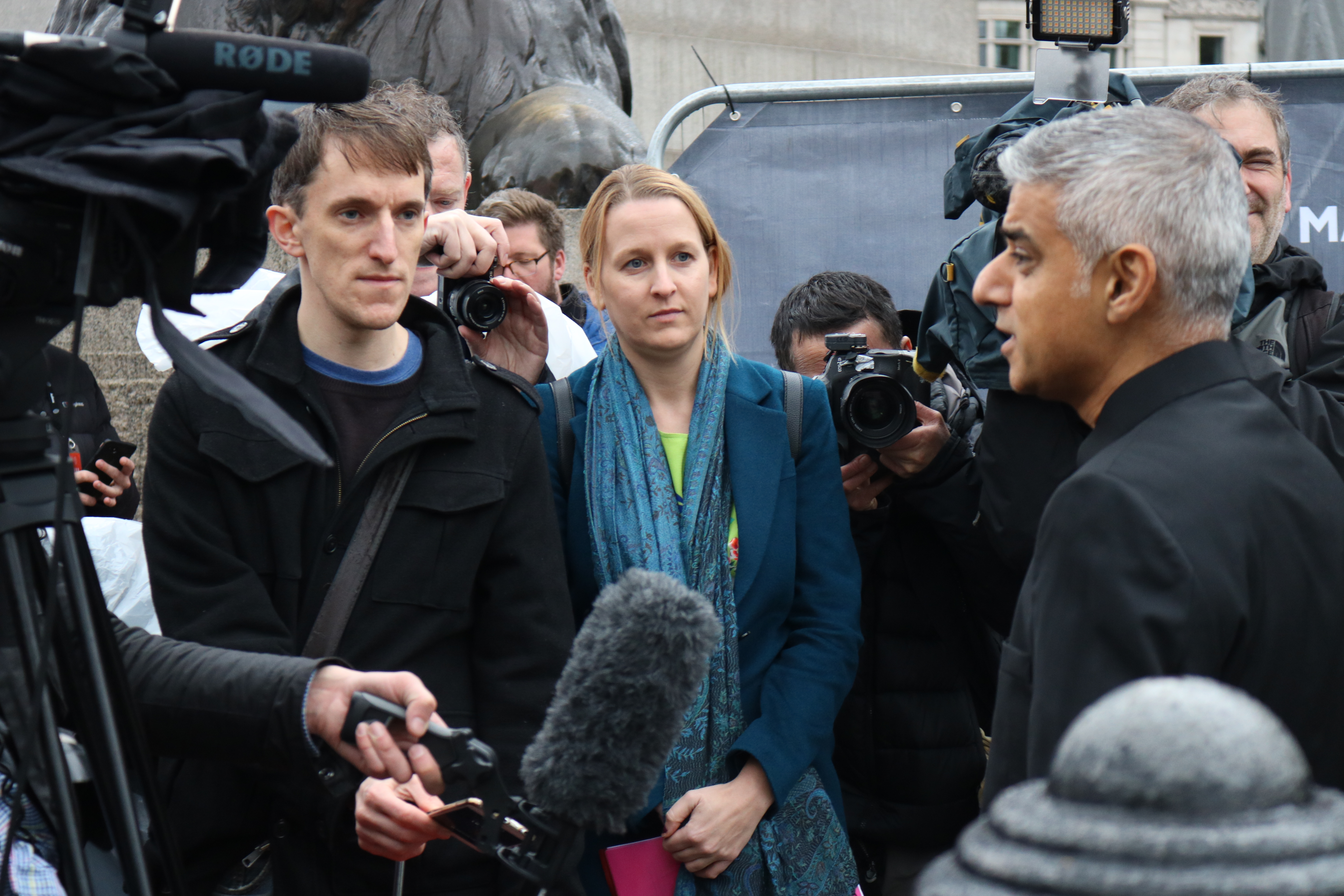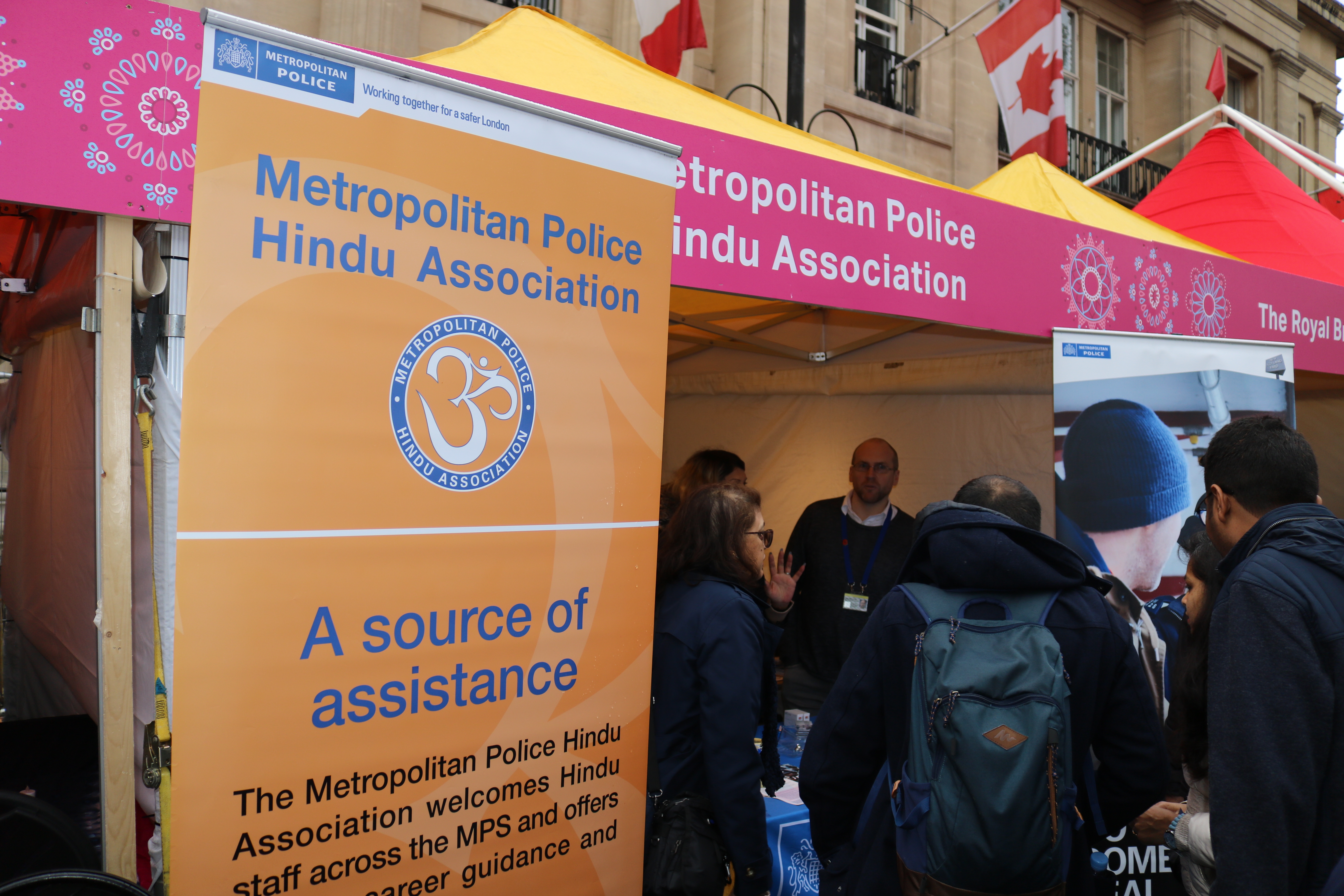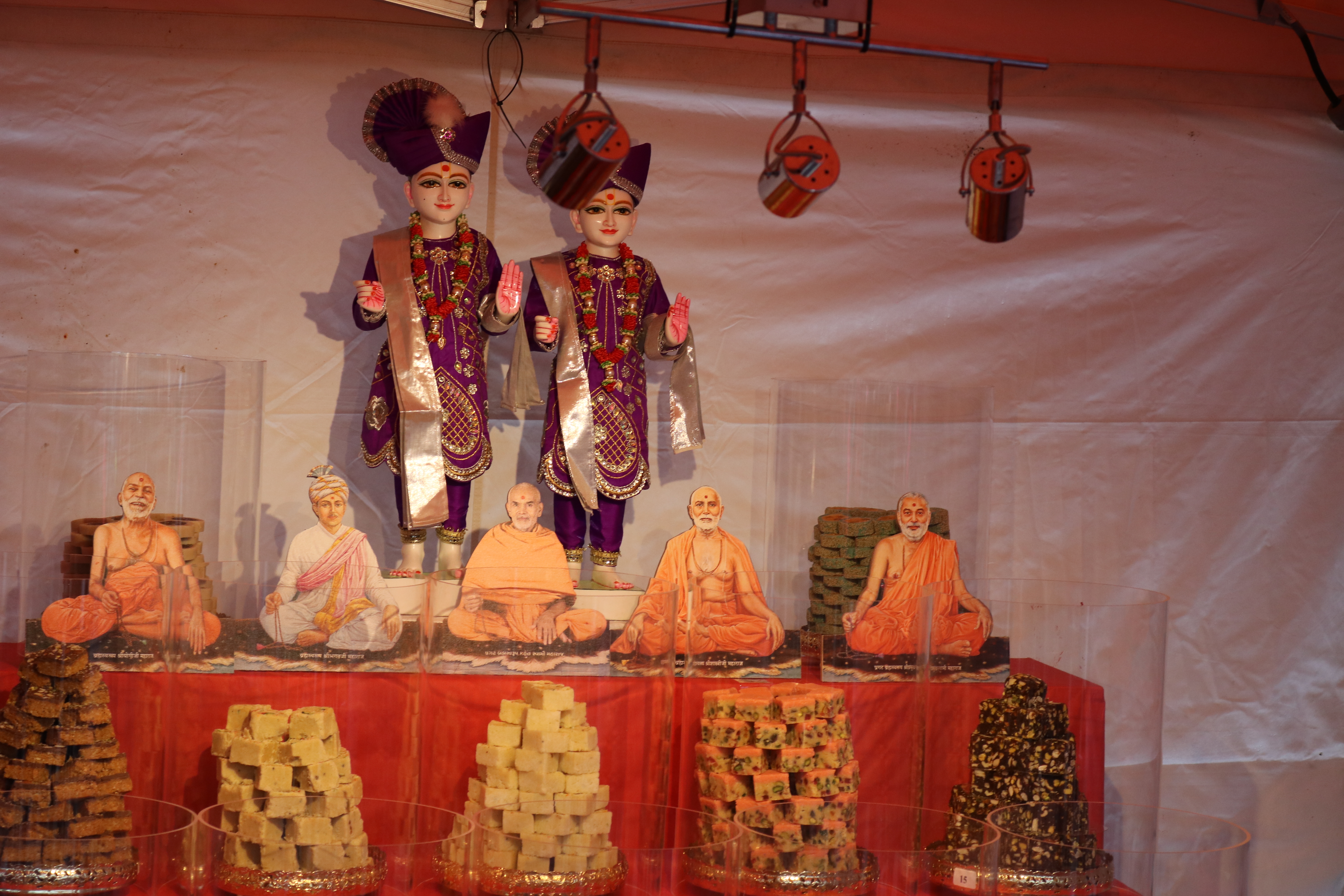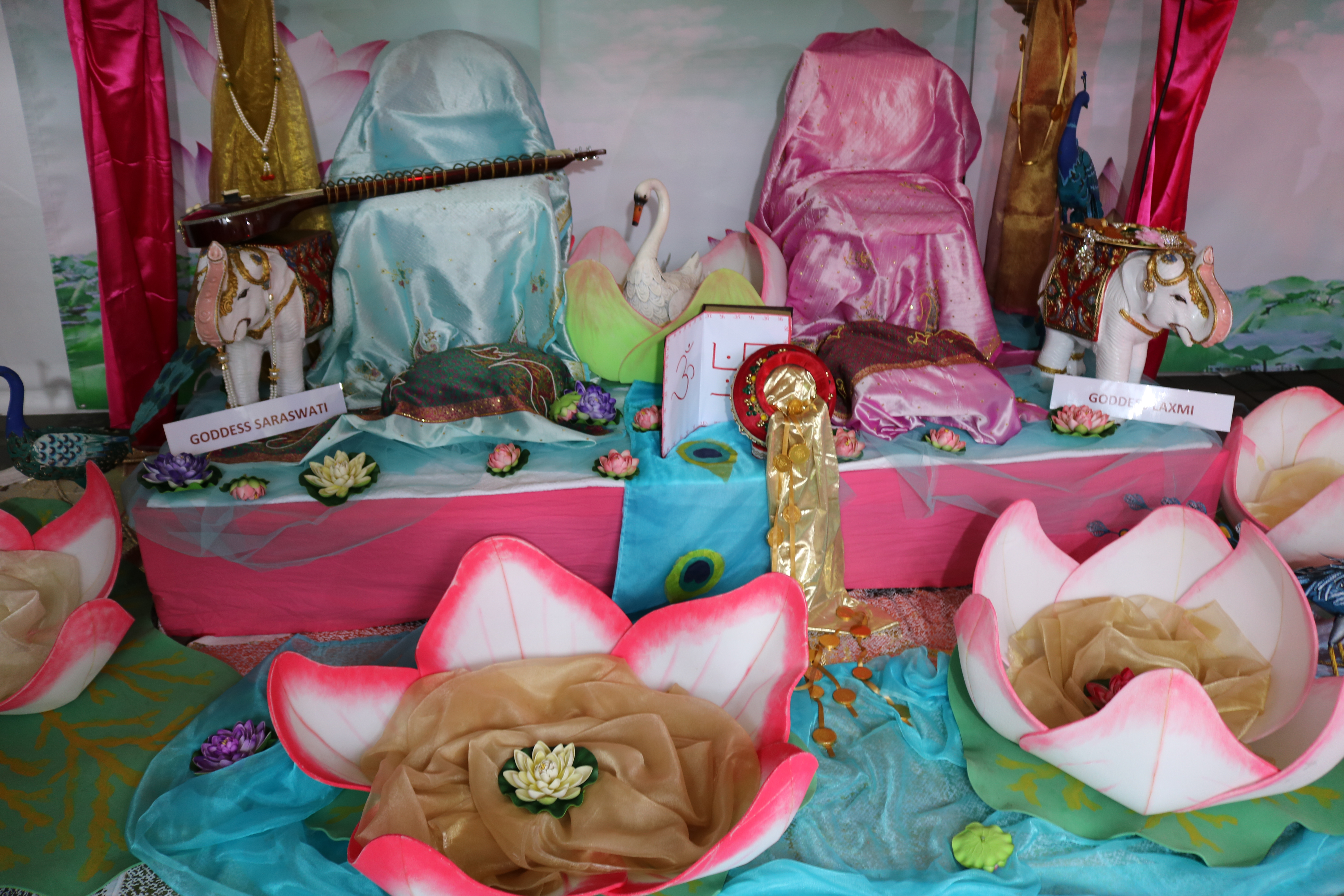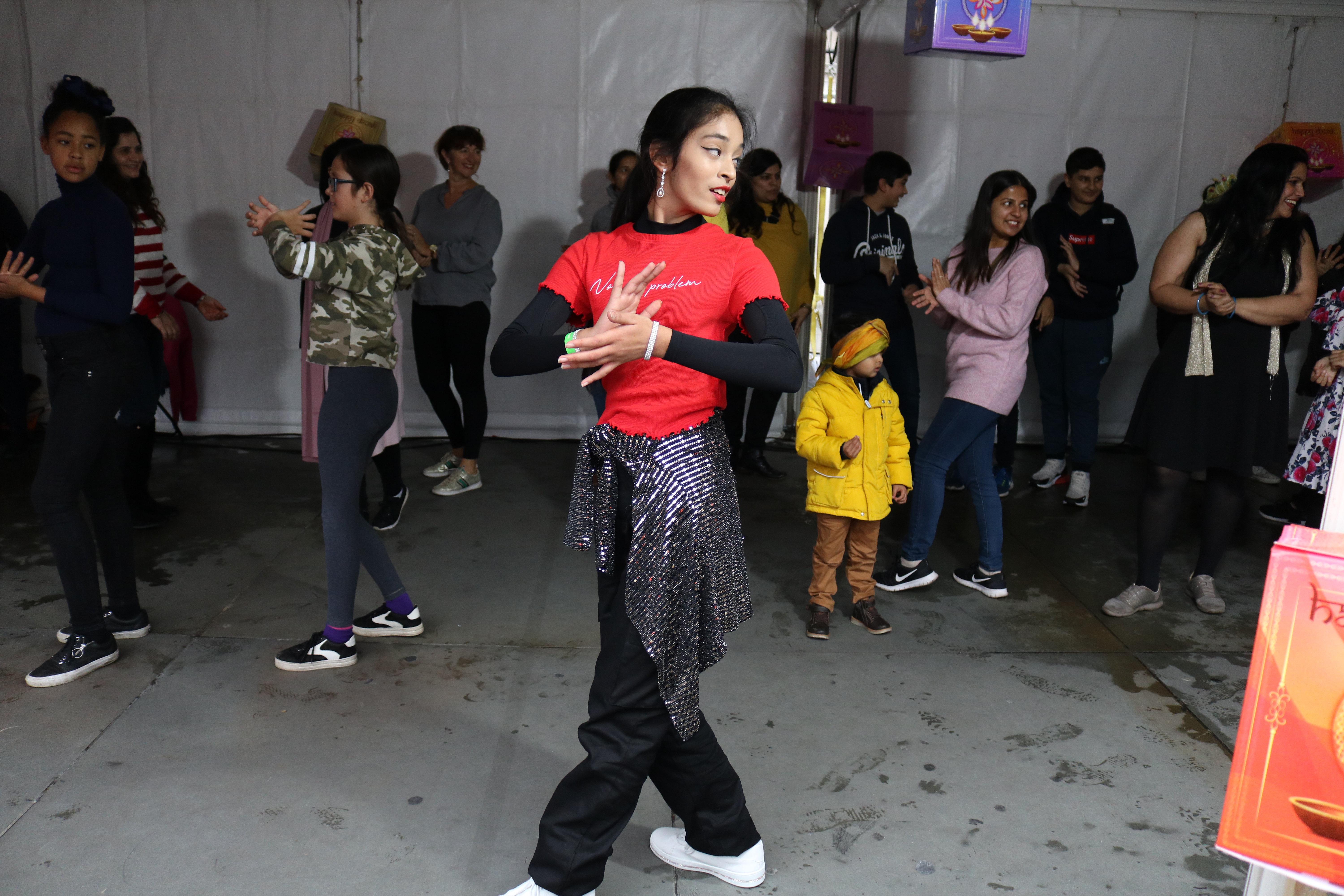 Words: Rubi Hashmi | Featured image credit: Rubi Hashmi