With Christmas in less than two weeks, it is hard not to notice the magical atmosphere all around. Let's have a look around the city to see how the preparation goes!
Reporter: Natalia Sokolowska | Sub-editor: Marta Szymborska
Oxford Street is well known worldwide for a lot of things. A lot of shops, a lot of people, a lot of Christmas decorations in October… And while we can find it funny to see all of those lights more than two months before this special day in December, it makes us feel more christmassy while it is already snowless December (again…).
It is already fifty-seventh time when we can admire those decorations. This year is special, as each one of the stars can be 'bought' and dedicated to the person we love for 5 pounds- the money goes to charity- the NSPCC. Let's spread happiness and love this year!
But not all of the Londoners can find time (and willingness) to come to Oxford Street, so let's admire the decorations in north London- Harrow!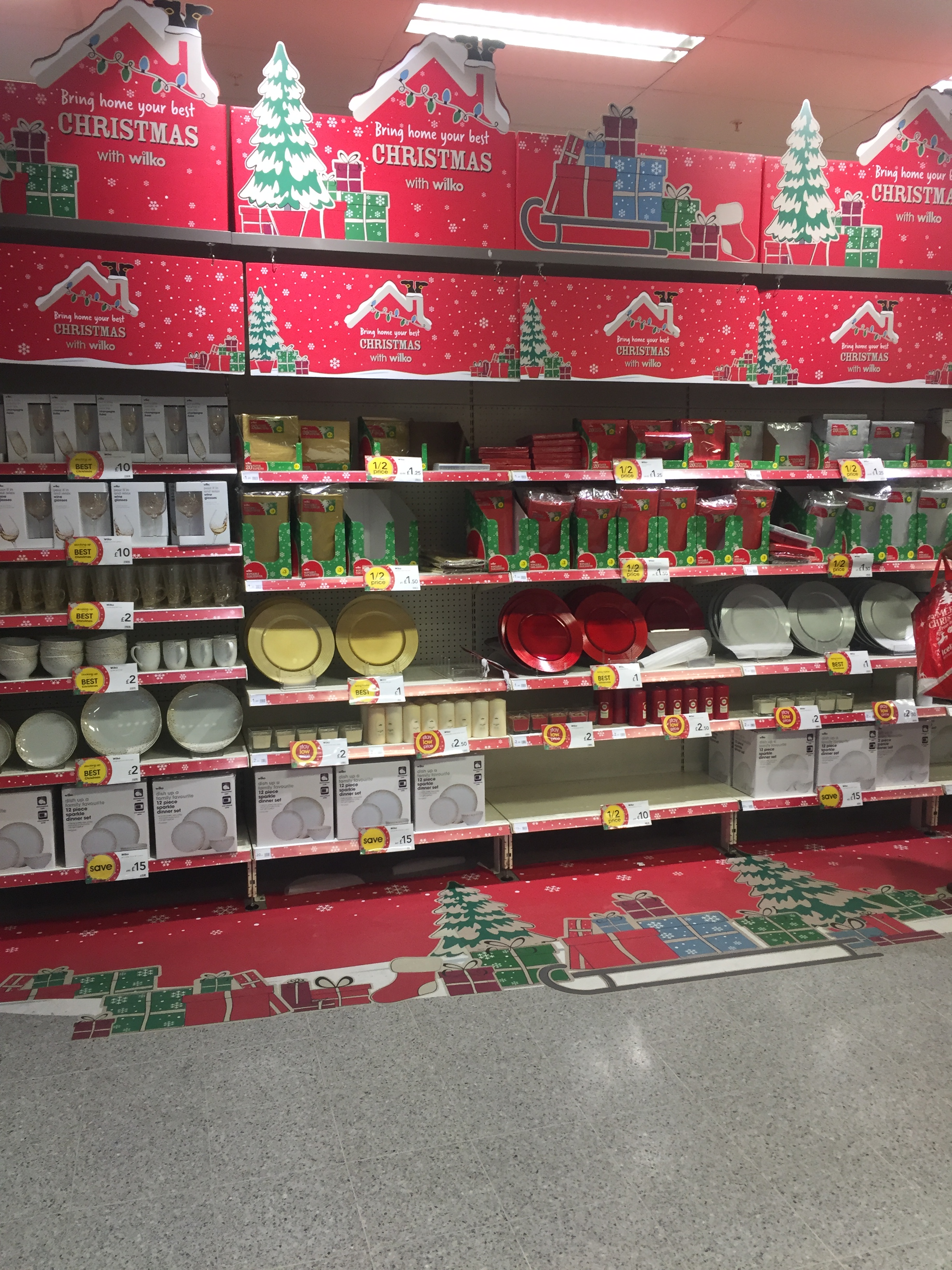 Wilko has always been the best place for the Christmas decorations and, let's face it- for everything else! We love Wilko for it's cheap yet funny and long-lasting products. And here, we can see that they care about their customers- you can never have too many plates, especially when it comes to red plates! It's a shame I could not have taken a picture with one of Wilko's employees- red tops and santa's hat, it was really hard to see them standing next to this wall. It must be a prefect camouflage in this Christmas rush.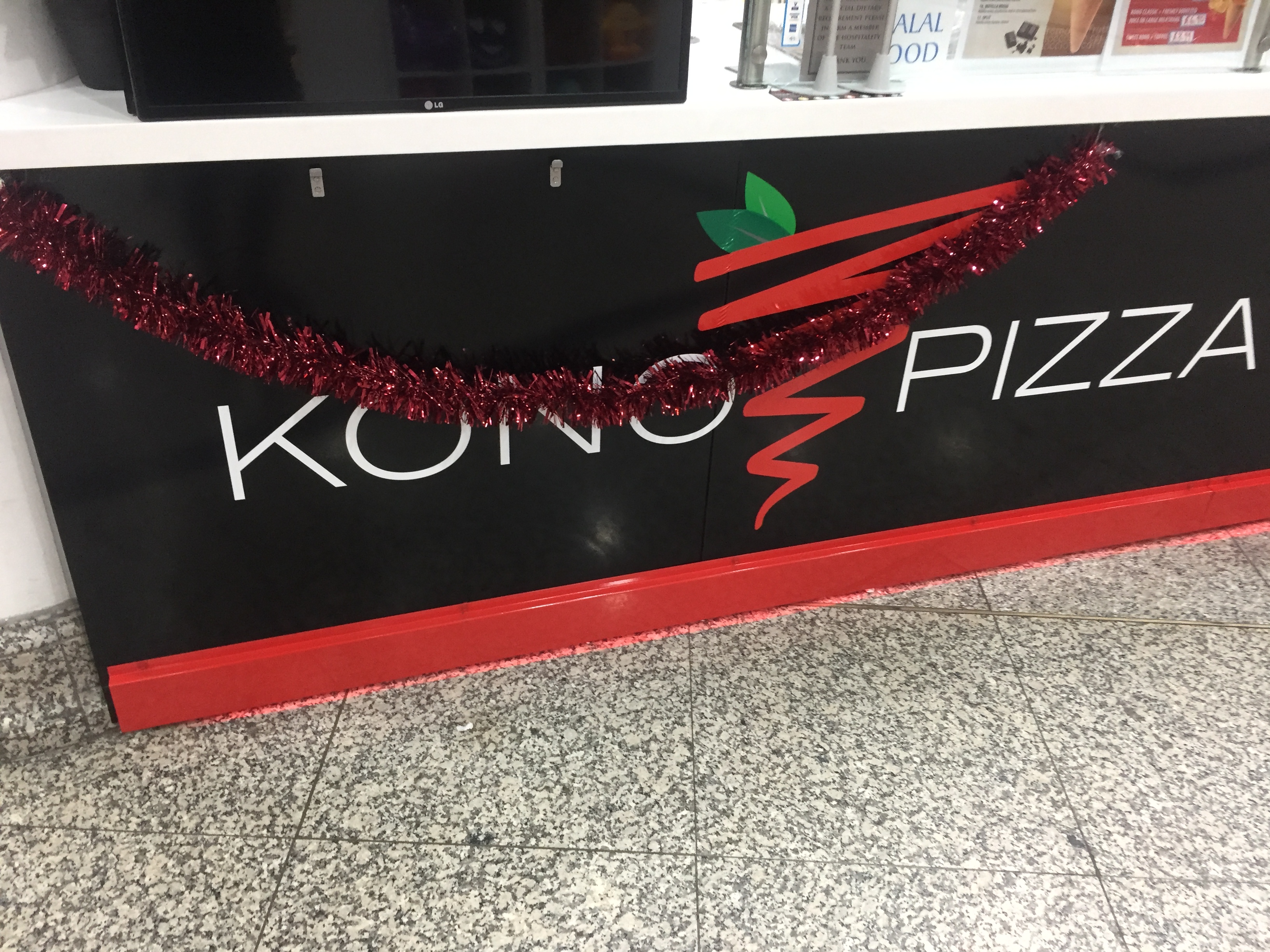 Let's be honest for once and say- who have ever heard of this company? We have not, but we appreciate the decoration! It looks festive and makes us happy. We hope that their logo will not stay red only for the festive period. We really like it!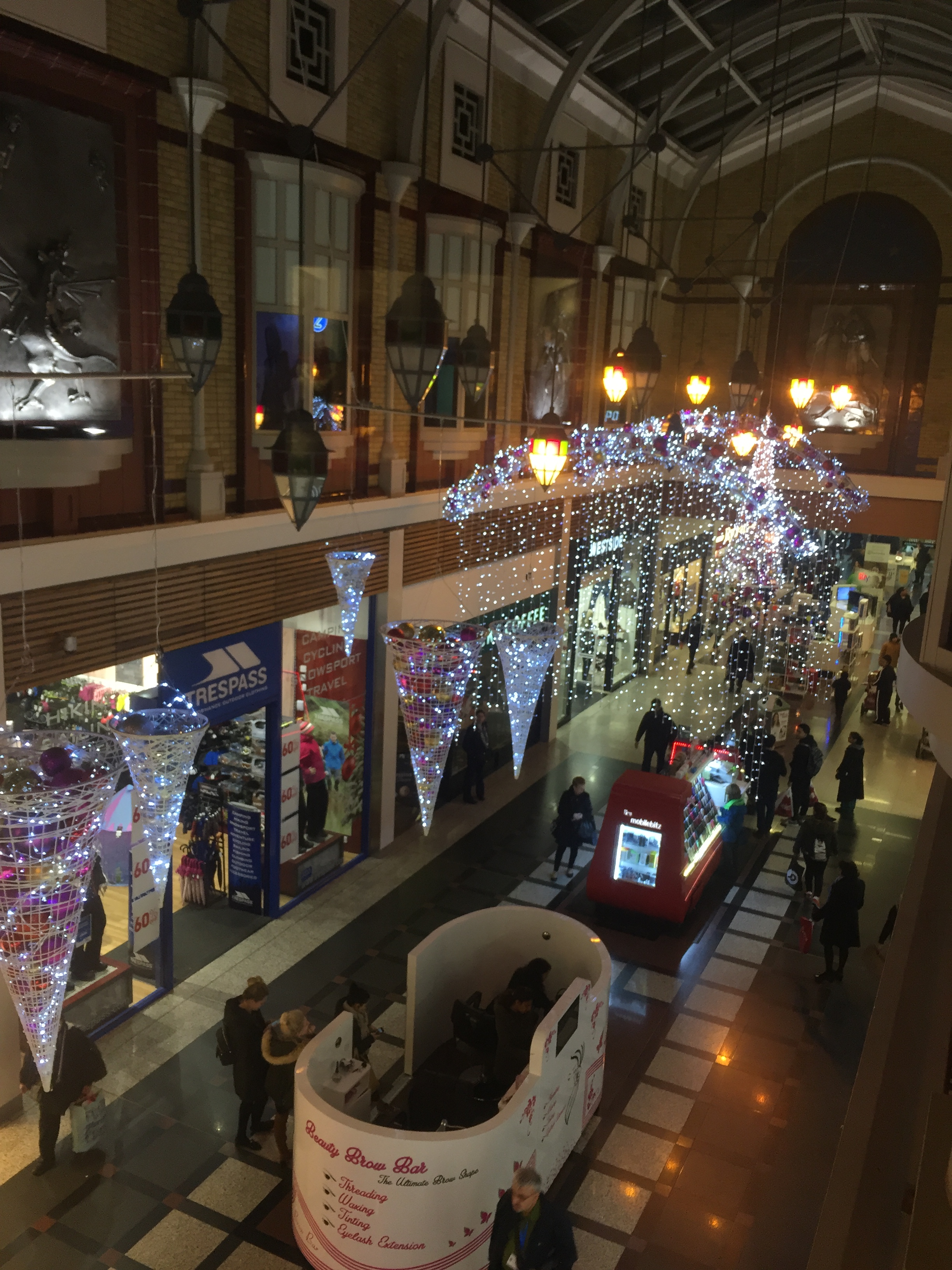 This st. George's shopping mall looks gorgeous from this point of view! (You need to get to the cinema to see this, but it is absolutely worth it). Those upside-down mini Christmas trees are so cute, and the cascade of bright lights! Ah, can they keep them all year please?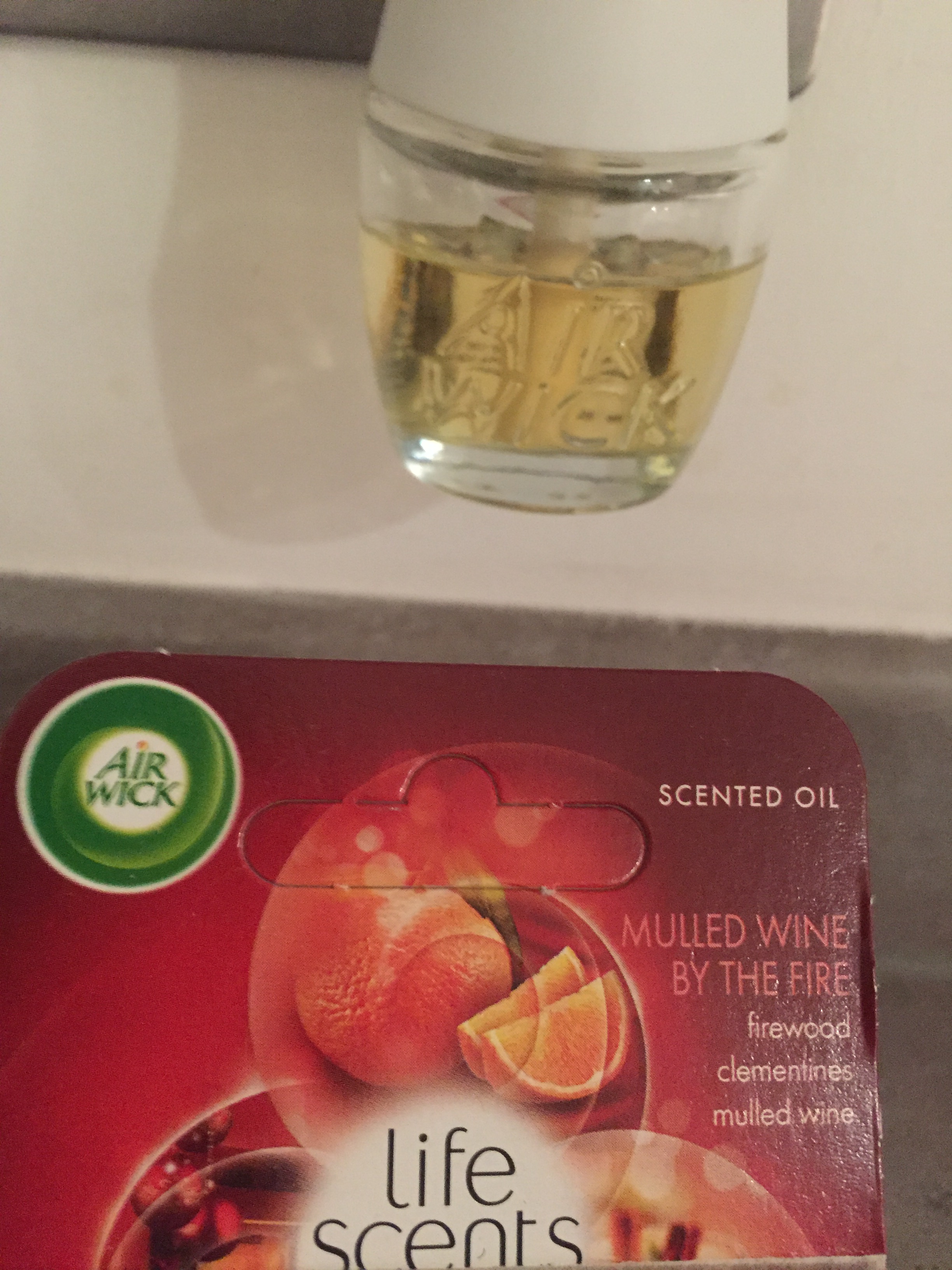 Be careful, because I am about to give you the best Christmas-related tip of 2016! This thing is worth the money and will save you the journey to Winter Wonderland (because you only get there to drink mulled wine, right?). This incredible thing, my recent discovery, has been in my kitchen for just a couple of hours, but you can smell it everywhere! Just be careful and do not (!!!) set it on the strongest level (well, actually the middle one is a bit too much as well…) because this is the strongest small thing I have ever smelled! And who knows, you might even wake up hungover? You never know!
Merry Christmas and may our streets be beautiful all the year!