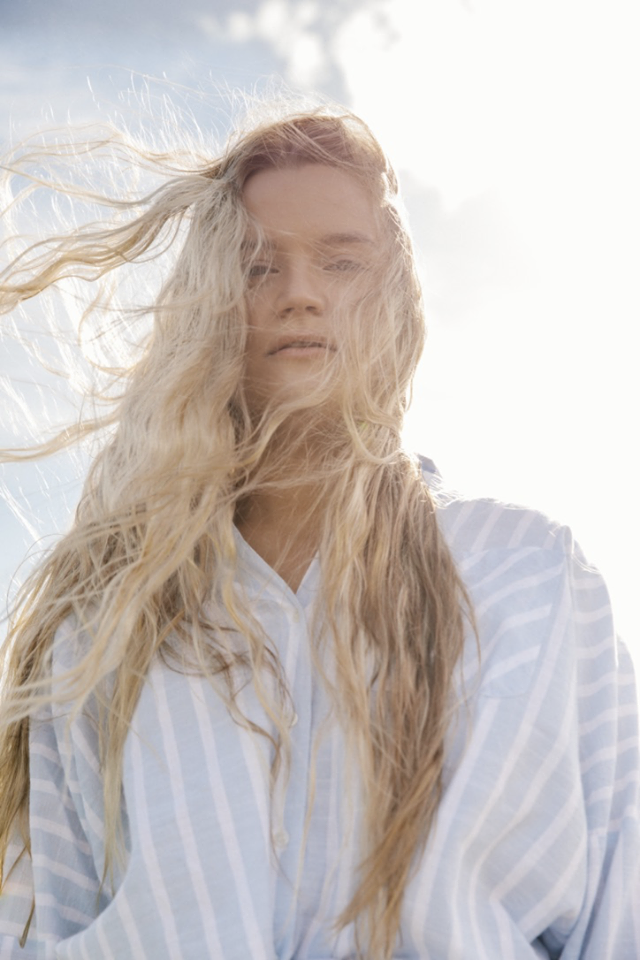 Just three months ago, no one had heard of CHARLOTTE. After years of writing she decided to drop her debut track 'I Tell Lies' with little expectation – an ordinary girl from Hull with dreams of crafting a career as a songwriter and artist.  A few weeks later she released the second track 'Nervous' from her debut EP which she discovered was sitting at Number 7 in Spotify's NMF – and within 6 weeks had received over 1 million plays on Spotify alone. Then came her first sold out London headline show at The Waiting Room, support from BBC Introducing, upcoming support dates with Wrabel, Au/Ra, Lewis Capaldi and even recognition from Ed Sheeran on Instagram for one of her covers.
The soulful, beautiful and melancholic 'Nowhere To Hide' EP reveals CHARLOTTE'S timeless pop infused with a sumptuous, soulful vocal gift rooted in the tradition of soul's greatest talents – and illustrates her innate ability to write a hook and catchy melody.
Produced by The Orphanage – aka Trevor Brown and Zaire Koalo (Kehlani, Alessia Cara, Demi Lovato) – the EP opens with CHARLOTTE's debut single 'I Tell Lies'.  Its video presented a glimpse into CHARLOTTE'S young life, with original childhood footage cut between a dynamic performance surrounded by her hometown friends. Directed by Tommy Davis (Billie Eilish, Rat Boy), it can be watched here.  
CHARLOTTE channels the frustrations of mixed romantic signals in the second track and single 'Nervous',  and third track 'Just Me' received early support from  SBTV.  The final track on the EP 'Somebody To Hold'  currently on Spotify's NMF, Apple's Best of the Week UK & Deezer's Brand New UK –  highlights the overriding theme on the EP when she  sings "I've had some darker days… Getting up can be the hardest part when there is no one there to listen to your heart."
 
It closes a truly beautiful debut EP exploring the painful journey from child to adult in brutal honesty with heart-rending beauty, addressing those difficult teenage years – battling everything from body confidence and unrequited love to independence and loneliness.   
Hailing from Hull, CHARLOTTE finally got her break last year, when she was discovered by Grammy-nominated global hit maker Toby Gad – writer of 'All of Me' (John Legend), 'If I Were A Boy' (Beyonce), 'Big Girls Don't Cry' (Fergie) and more. CHARLOTTE became the first artist and songwriter Toby Gad signed to his publishing company.  After one writing session in LA he offered to sign her immediately –the girl from Hull writing songs in her bedroom for years had suddenly been noticed.  
CHARLOTTE'S journey began when she was 4 years old. Singing and playing in her grandparents touring band around the UK and Europe, this was where she developed her love of soul music. Inspired by all the soul greats – Sam Cooke, Aretha Franklin, Luther Vandross, Stevie Wonder and Otis Redding – CHARLOTTE spent her early teens performing in pubs until her family moved to Singapore when she was 14 years old. Isolated from her friends and the life she knew, she started to write and sing every day, finding therapy in her music to cope with these inner struggles as a teenager. 
 The full tracklisting for the 'Nowhere To Hide' EP is:
I Tell Lies

Nervous

Just Me

Somebody To Hold.
CHARLOTTE's full list of live dates are:
July
1st The Waiting Room (support to WRABEL)
2nd Dublin, The Grand Social
3rd London, St Pancras Old Church
4th Barn on The Farm
5th Hull, The Polar Bear *Rescheduled Date*