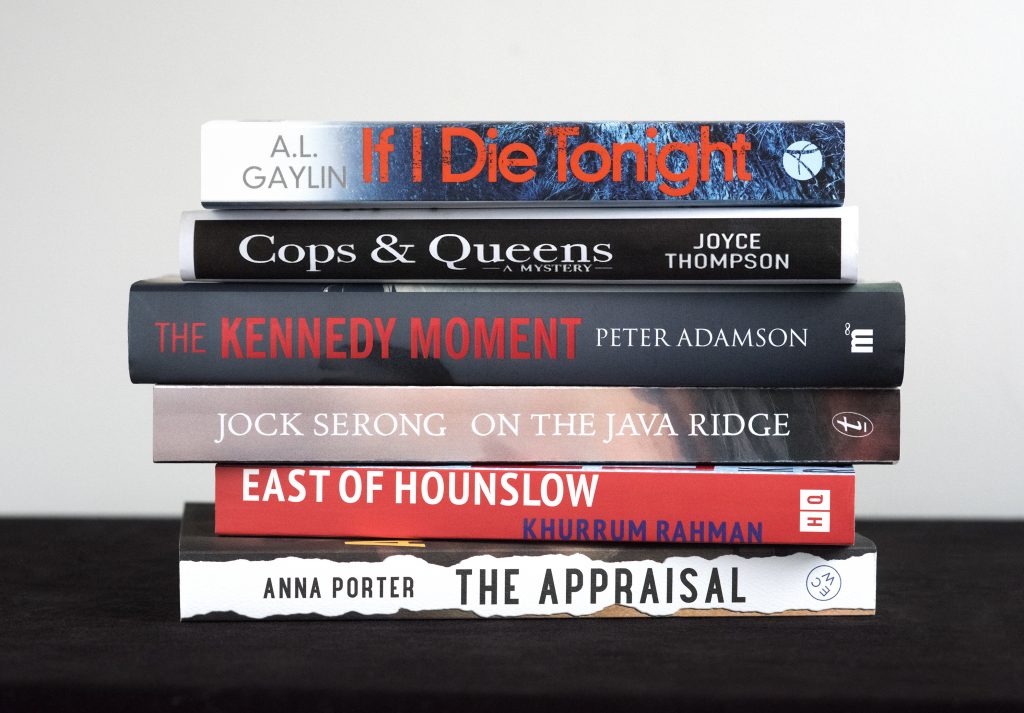 The shortlist has been announced, the venue is booked and we are only a few days away until the winner will be revealed.
Bridget Lawless, founder of the Staunch Book Prize, sat down with the Voice of London and gave a 360 overview on the latest award that rejects violence against women.
Here you will not read about any woman beaten up, murdered nor abused.
Listen to the interview to know how Bridget Lawless planned to challenge authors in 2018.
[soundcloud url="https://api.soundcloud.com/tracks/526134135″ params="color=#ff5500&auto_play=false&hide_related=false&show_comments=true&show_user=true&show_reposts=false&show_teaser=true&visual=true" width="100%" height="300″ iframe="true" /]
Out of frustration with the numerous books, films and TV programs awarded for their spine-chilling plots feasting on the serious issue of violence against women, the screenwriter and author Bridget Lawless designed the Staunch Book Prize.
She wanted to keep the conversation going in the spirit of the #Metoo movement, first started in October 2017.
However, the journey was not always smooth.
The award has received a vicious spiral of criticism. First the Bristol CrimeFest withdrew their offer of a complimentary pass and panel appearance for the winning writer.
Then, Val McDermid, a Scottish crime writer, explained to the Independent how the Staunch Book Prize put in place an unethical practice by putting a blanket ban on writing about violence against women.
Talking to the Voice of London, Bridget Lawless said: "We came under a lot of attack, mainly coming from crime writers who make a living out of writing books that do not fall under our criteria. There was some negativity, but there was also a massive amount of positive support in our mail box, therefore it is a lot more balanced than it might seem to you."
From Facebook to Twitter, the Staunch Book Prize has started gaining popularity and has developed a growing audience. Enthusiastic comments are pouring in.
Bridget Lawless' ultimate goal is to avoid people across the globe becoming desensitized towards the issue of violence against women. "This is just a drop in the ocean, but we are not a lone voice", she stated to the Voice of London.
According to the latest United Nations findings, between 15 and 76 percent of women are targeted for physical and/or sexual violence in their lifetime.
Most of this violence takes place within intimate relationships, with most women reporting their husband or partner as the perpetrator.
Worldwide, up to 50 percent of sexual assaults are committed against girls under 16. And across the countries in the European Union, one in five women have experienced physical and/or sexual violence (European Union Agency for Fundamental Rights,2014).
In the wake of the #Metoo movement, this year the Thompson Reuters Foundation released the results of a survey of 550 experts on women's issues.
The survey found India to be the most dangerous nations for sexual violence against women, forced labour, human trafficking, female genital mutilation and other tribal traditional practices.
The only Western country to enter the top 10 most dangerous nations for women is the US, sitting at the last position. The foundation revealed that this is because of the impact of the #Metoo movement and the large number of women reporting sexual misconduct.

Although, violence against women is still very much an ongoing issue throughout every continent, Bridget Lawless calls for a change.
Joyce Thompson, one of the six shortlisted authors, said to the Voice of London: "To solve a serious social problem, you need to attack it 'in the round'. The Staunch Prize is about consciousness about what we make to entertain and how we allow ourselves to be entertained.
"Stories in which women are safe or powerful tend to endorse female safety and power.
"When a culture feasts on violence as entertainment, it endorses real life violence and rewards it as a cultural meme. To remake the world, we need to raise our kids-boys and girls- to respect all humans.
"We need equal pay, equal protection, equal representation in the courts as well as in the arts."
Words: Federica Riondino| Subbing: Millie Richardson