Ahead of his debut show in London we met up with San Holo at Hangar in South London. He told us all about inspirations, life, creating "album1" and perceiving emotions to create music.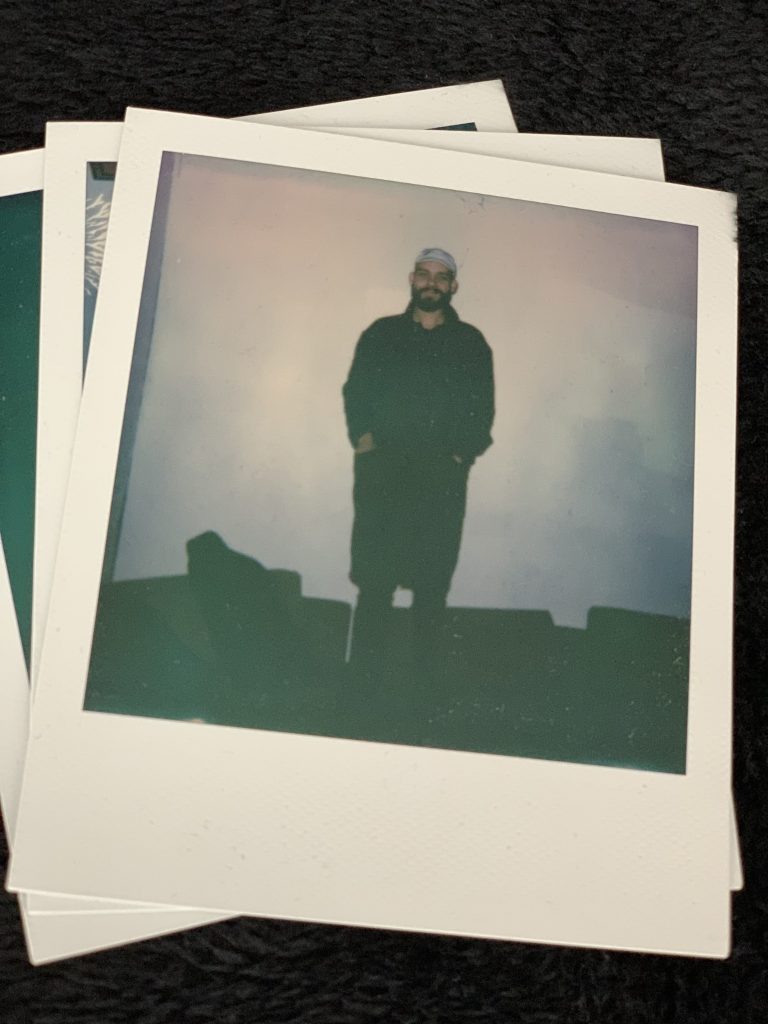 Here's how our chat went.
How did you start making music?
When I was about 13 years old I started playing guitar in high school. Ever since then I was never like a decision for me. I didn't have any back up plans. Music was the only thing I could do, it sounds very cliché but it was not like I could do languages or maths or biology. I really was just music, I couldn't picture myself doing anything else. And I was actually very good at it.
I am glad music turned out to be my full time career because most kids at my age, when they go to university they have a plan. I went to a school where I had to do auditions and stuff, I went to the Music Academy of Rotterdam. They would get five people per year and I got in, which is great, but if I didn't make it I would't know what to do.
Has there ever been a moment when you thought "people are actually listening to my music"?
Yeah, I've just realised that. Right now (laughs). I still don't really understand, for example when I see 100,000 streams I am blown up, it's a number but it's still a lot of people you know. Can you even imagine how many people they are? It was a couple of years ago, when I started to tour North America and I thought "wow people know these songs and they're singing along, and if I put the music down they're still singing along". It's crazy.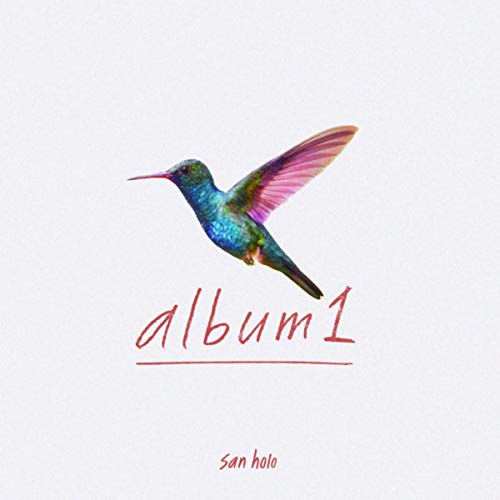 album1 is your new album, what is the idea behind it?
album1 is a personal album. I wanted to reach the world mixing electronic music and indie guitar because I come from the band world. I wanted to mix the two because I don't think I had ever heard anything like that before. I wanted to show people something that was not yet out. I wanted to create a different sound. I wouldn't be happy if I created something that someone else had already created.
What was the process behind creating "album1"?
I went to this AirBnb in Los Angeles that we rented out for a few months. I wrote a lot of stuff there. It was just a laptop on a kitchen table, speakers and a lot of guitars around me and it was really inspiring. However, I did go to Coachella, Ultra Miami and all those big festivals in between. I wrote the album in nearly seven months. It's very recent and personal. Sometimes you have to wait a year to release a song or an album but this time, the album was done and we released it and I am very happy with it. It's far from perfect, it could have been so much better, I believe. That is a way for me to understand that sometimes things can't be perfect.
How different was creating "album1" compared to tracks you've previously released?
When you create an album, you have a lot of hopes and motivation and then at some point you really get tired. And then you make a lot of songs but then you don't like that one song, and you want to change another one. Then the process of picking up the ones you want on the album is stressful, especially for me, because this one was my first album. And I started questioning myself "what if I don't like that song?". Emotionally, it's a very intense process.
When you put out a track are you ever scared of people's reactions?
Yes. When I released " Lead Me Back" I was nervous. It has acoustic guitars, something people are not used to. Someone told me, which I think it's interesting, that it's not about the sound I use but it's about the feeling, whether it's EDM or more sort of acoustic song, the vibe is still happy/sad mood. But not too negative, it's more floating nostalgia. You know nostalgia? When you think of old times, when you're happy but at the same time you're not because that moment is gone. That feeling is very special, I've just realised that. Nostalgia is that feeling.
What inspires you the most?
Life. Things that you cannot put into words. The ineffable, when something is so great that you cannot describe. We tend to do it, translate feelings into music, into the sound. If you try to describe love, you can't really put it into words, because you are the only one who's feeling it. Most of the times though, most of the words don't even come close to the actual feeling, that is very beautiful. Overall, we all have our own truths. We have different meanings.
Speaking about your shows in the UK. What is the one thing you like the most about being in our country?
People are very friendly. When you guys speak everything sounds so nice. (says Would you like of coffee in a strong British accent?). What I like is, these venues are a lot smaller than what I am used to in America but the fun thing is that I can really connect to the crowd in a way that I haven't been able to for years now. Afterwards I can go and meet the people, take some pictures, shake some hands and listen to them talk about their life and experiences. I can't do that when I am playing to 3,000 people. People would just swarm you. It's nice to hear the 200 cap venue sing your songs. It's intimate and you can see everyone and they're enjoying themselves and they're smiling. I don't get to see that when I am 10 meters aways from the crowd on a big stage with big lights. However, smaller shows are a bit scary because every single member of the crowd becomes one crowd. Different individuals who are different crowds with different emotions, and I focus on all of them.
Who would you like to collaborate with?
Probably Rusty, I don't know where he is, he's probably left Earth or something. He's so underrated. He's been so important for the sound nowadays. What you hear on the radio is also because of what he did but I would actually just sit down and talk to him. Have a deep conversation.
What is next for San Holo?
We're gonna finish off this European tour which finishes at the end of March, then I'll head back to the States for a month, then it's festival season and new music
San Holo is on tour now. For tickets click here.
album1 is out now.