Are you already in a Christmas mood? With less than a month till New Year, people's hearts and souls are little by little fulfiling with excitement and joy. The atmosphere is magical, decorations hanging around the city, shimmering lights sparkling everywhere, and London's frosty weather is gradually embracing most people's favourite holiday. You probably don't need an Advent calendar to tell you that Christmas is coming in 24 days and New Year's Eve in 30, but why don't you pamper yourself and get one, that will send you right into a festive mood.
The origin of the Advent Calendar can be traced back to the 19th century.
Religious families were counting days before Christmas with drawing chalk strokes on the door or by lighting candles to count the days left till Christmas Eve.
In the early 1900s, a German newspaper included an Advent calendar insert as a gift to its readers. Gerhard Lang is considered its creator. His mother painted to him 24 coloured pictures and attached them to a to a piece of cardboard. Lang was inspired by this and decided to add doors to pictures. His advent calendars had a huge success in Germany and afterwards, all over the world.
Nowadays, people have become obsessed with Advent calendars. Voice of London conducted a poll in which 23 participants took part. Nine of them said that they bought an Advent calendar once. Six people answered that they are buying it every year. Three people responded that they presented calenders at least once, but never used them themselves.
Google Trends shows a 20% increase in online searches for "beauty Advent calendar".
No7 Advent calendar in Boots had a waiting list of 130,000, which sold out within 72 hours. Even though well-known brands like Mac, Net-a-Porter and Nars, have launched their first ever Advent calendars, let's not forget there are many companies and stores who are also hitting the market. Selfridges, Debenhams, Kinder, Lego, Dior, almost every brand has its annual calendar with various products and designs.
See also: MAC gets festive with debut advent calendar
See also: Put your elf first: the body confidence Christmas guide you need
"I love to buy these calendars every year! It is really hard not to open every cell in one day, but I'm really trying…It's so exciting! Do I sound like a child?" – said Julia, 25, to Voice of London.
"Me and my wife buy an Advent calendar for our daughter for four years now. There are so many of them in shops, so we always try to surprise her with a different theme. Last year we bought it with sweets inside, this year we decided to choose cosmetics. I personally wait for alcohol one, will ask her to share it with me" – told David, 33, to Voice of London
If you are still not convinced that people have an Advent calendar fever, then, you have to check 2018's finest.
https://www.instagram.com/p/BpzEC33AfiE/?utm_source=ig_share_sheet&igshid=15s9kawc4fftt
https://www.instagram.com/p/BpWnDlBBC3t/?utm_source=ig_share_sheet&igshid=gx70izmbfsl9
https://www.instagram.com/p/BqPjsTylSzU/?utm_source=ig_share_sheet&igshid=6j5hqhycnnau
https://www.instagram.com/p/BqAmfyQhlf9/?utm_source=ig_share_sheet&igshid=1fqjvitte09rb
https://www.instagram.com/p/BpEvxBhB0o_/?utm_source=ig_share_sheet&igshid=1t1m2l6bzpirm
The most expensive Advent calendar is made by Belgian company Octagon Blue GCV and cost 1.7 million pounds (the staggering amount is not inclusive of VAT). It includes the design of an exclusive piece of jewellery based on the customers' wishes by the jewellery studio Biegel. It weighs in at a whopping of 81 carats in total. The filigree glass artwork contains 24 precious diamonds carved with numbers representing the days till Christmas.
Harrods introduced a little bit more modest Advent calendar in 2007. Its price was $50,000 and had 24 cells with organic chocolate from Green & Black.
This year, Voice of London decided to create an Advent calendar and give it as a gift for its readers. So, are you ready for the Christmas countdown? Let's count together!
To open the Voice of London Advent Calendar visit:
https://calendar.myadvent.net?id=7529aa0cbf11620f95376831d3dc0cd9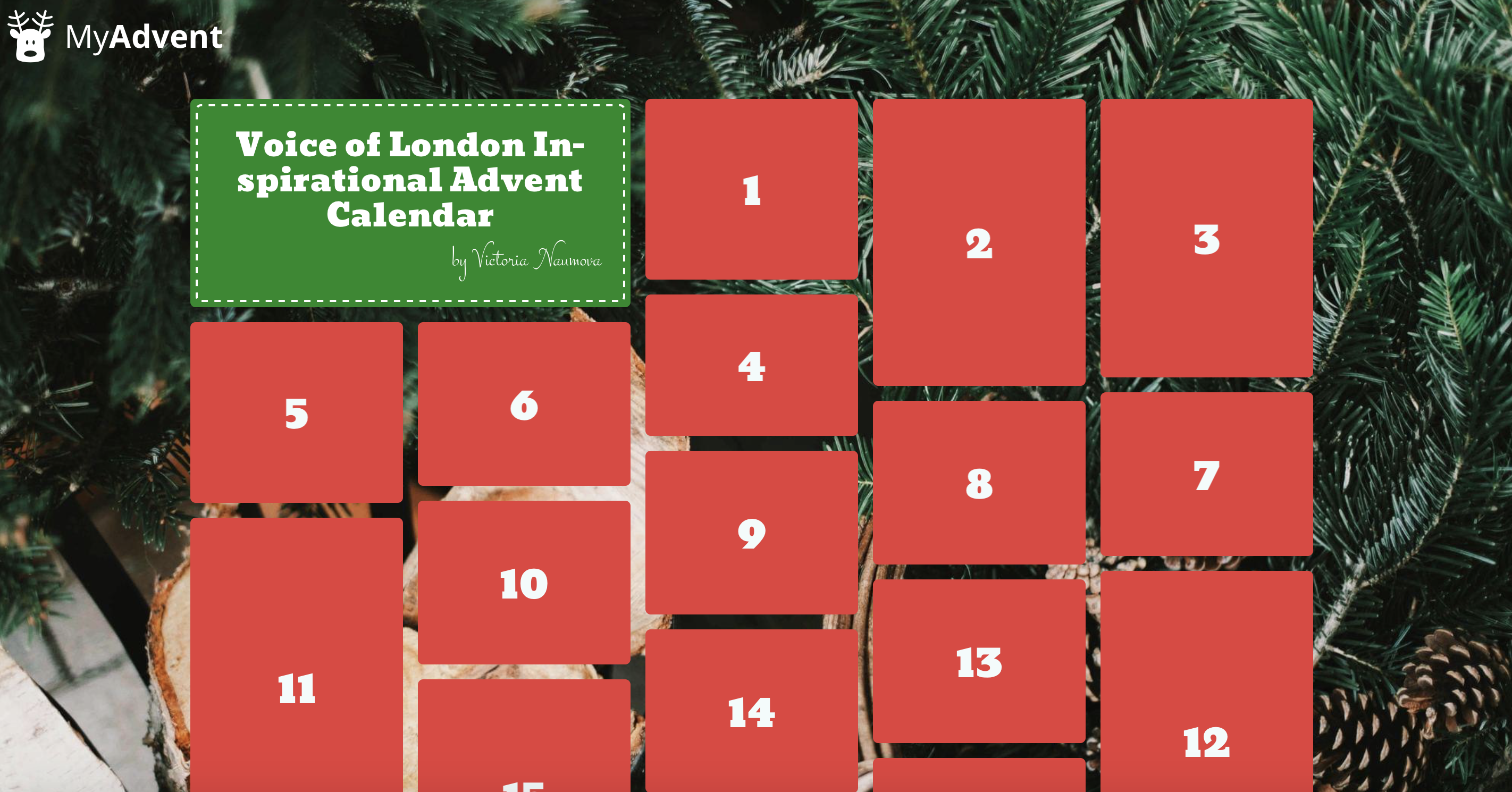 Words, graphs and Advent Calendar: Victoria Naumova | Subbing: Debora Kirilova