The murder rate has gone up by 14% in England and Wales hitting the highest point for a decade, official figure shows.
The government figure shows there were 719 murder in the year to June, with comparison of 630 cases in the previous year excluding terror attacks in London and Manchester, according the Office National Statistics. It is the fourth year in a row that the homicide rate increased in England and Wales.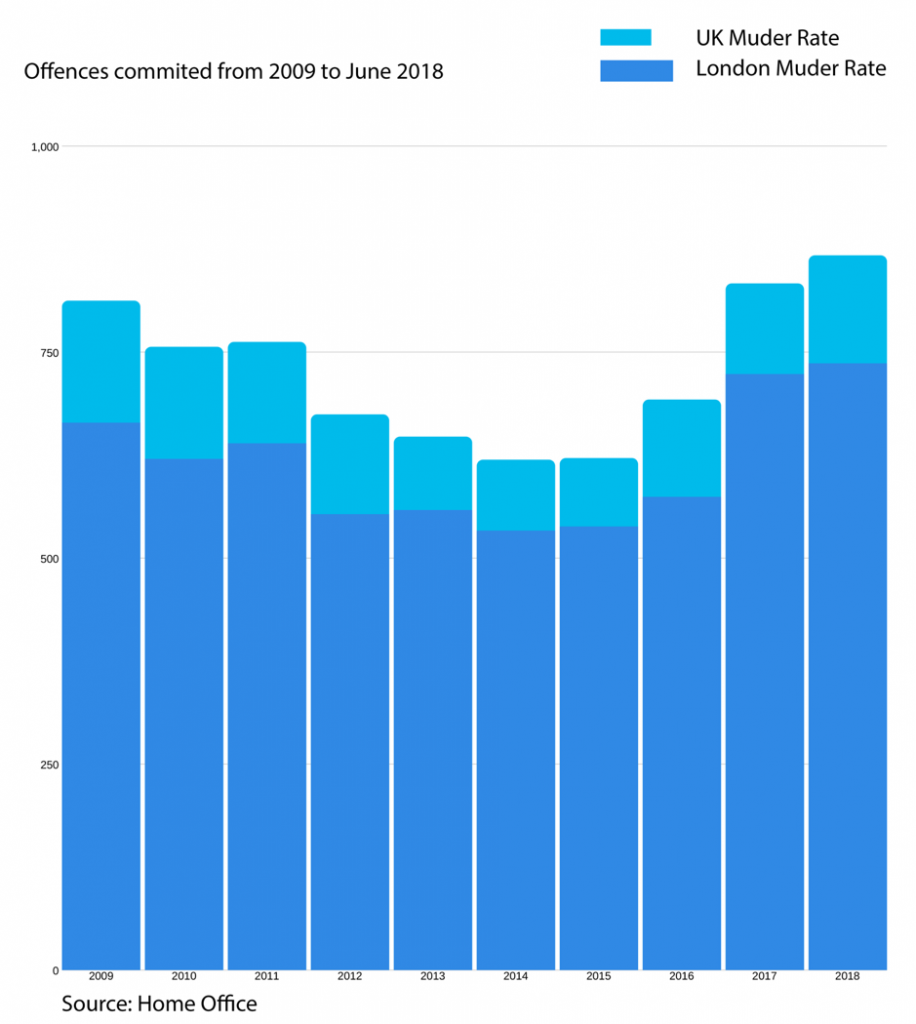 London makes up of 15% of the UK population, while its murder rate consists of 20% of that of the UK1. From 2011 to 2018, the numbers of murders recorded by the Metropolitan police has steadily increased, with a dramatic increase from 101 recorded cases in 2017 to 153 cases in 20182.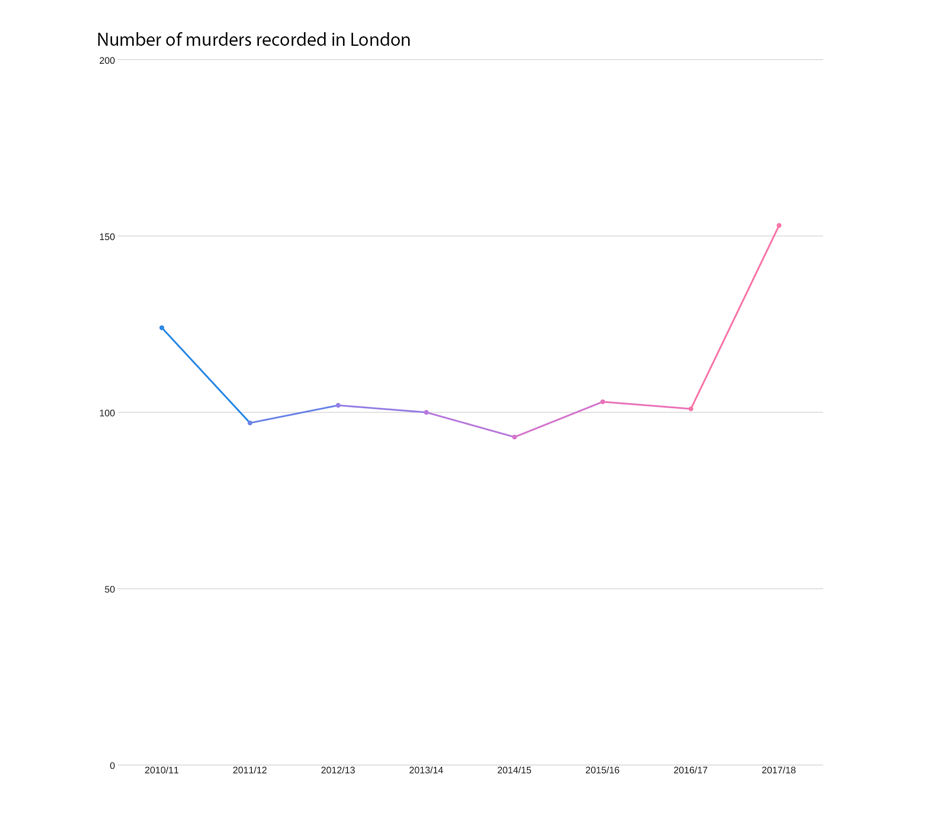 London mayor Sadiq Khan promised a "significant increase" in promoting a safer London to reduce the level of murders in London earlier this April, however Londoner still furious for the high murder rate.
Caption:
Population of London- office for national statistics, 2017
Number of murders recorded by the Metropolitan Police 2010/11 to 2017/18- Statista
Words: Min Zhu
Subbing: Fiona Patterson