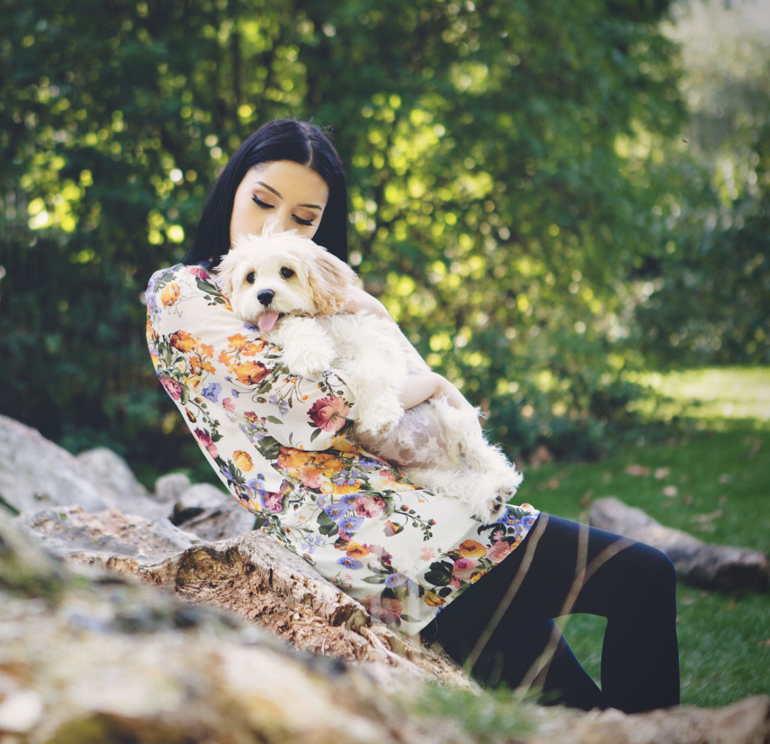 Have you made the decision to get yourself a cute, bouncing companion? Congratulations on accepting a huge responsibility and feeling prepared for it, and welcome to the wonderful world of being a dog owner!
This guide will help you prepare from the first day of bringing your bundle of joy home, all through to how to train them to not run away!
1. Don't worry if they shake or whine when you first bring them home
A new puppy can bring a new-found happiness, positive emotions and joy into a family, or even a single person's life. A puppy is basically a baby with four paws and fur, and requires the same amount of attention and care as a human baby.
Dogs, particularly puppies are often scared and overwhelmed when they enter their new home for the first time, and may show signs of fear , and others can appear confused until they get used to life within their new home with their new favourite humans. Most dogs will have adjusted by day two or three, while some can take significantly longer, but it's all normal, so don't panic!
Puppies need more training than adult dogs, especially with house training and puppy pads. That's one of the harder parts which can take several months before they're fully house trained.
In the meanwhile, have everything set up before bringing the puppy home, and you'll be off to a great start already!
2. Puppies are basically human babies with fur, and they're not easy
Puppies are the cutest thing ever, but they require so much training, socialisation, vaccinations, food…the list goes on. Caring for a puppy can sometimes feel like a full-time job, especially if you already have a full-time job.
Do your research properly before your puppy comes home so that you'll be prepared for anything!
3. Find a great veterinarian and take your new puppy there ASAP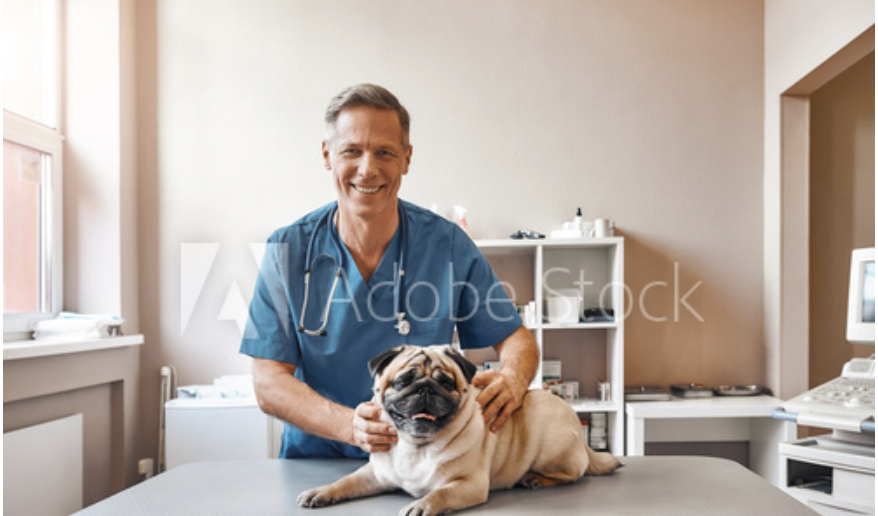 It's vital that no matter where you get your puppy from, that you take them to the vet as soon as possible after you get them, if not immediately. This is so important for your piece of mind to ensure that you know you've got a healthy puppy. The vet will look out for your dog's health, and especially if you're a first time dog owner, they'll usually tell you a few things about your dog you should know, depending on the breed.
A list of some of the great veterinarians in the UK include Blue Cross, Goddard Veterinary Group, Vets 4 Pets and RSPCA.
4. Back yourself up with A LOT of puppy supplies
Your new puppy will need all kinds of interesting stuff in their new home. But what do you actually need to get that your dog needs? Pet shops like Pets At Home will be your haven for all your dog needs. They have great selections of dog toys, bowls, beds, collars, crates, training supplies and much more.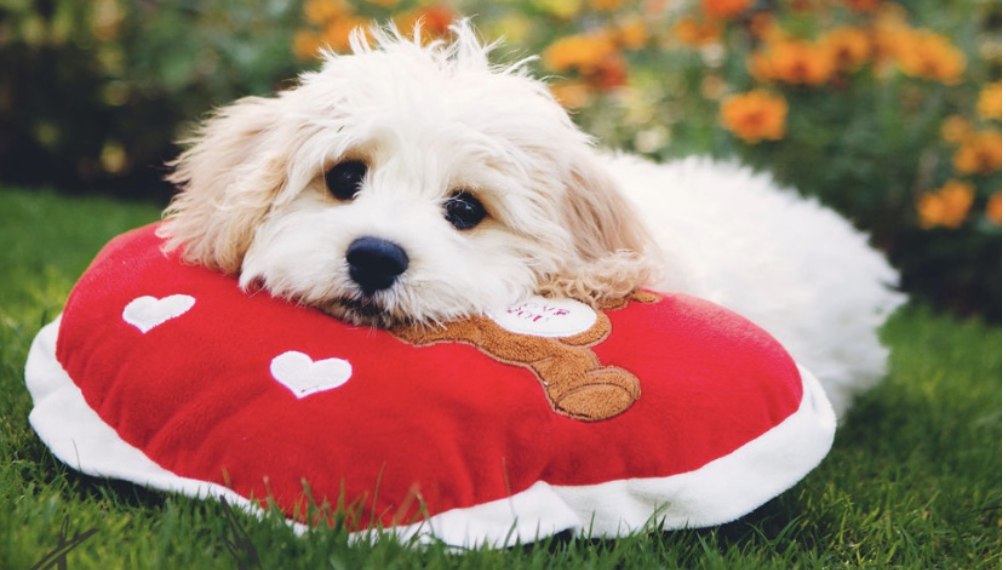 5. Training early on is ESSENTIAL
All dogs need training, and the earlier you initiate it, the better. Training helps you establish trust between you and your puppy and gives you a sense of control and structure. It will definitely help you and your new companion in the long run and make you both happier.
It enhances the special bond you two will share. Even ten minutes per day will help, you don't need to spend a lot of time as puppies are very smart even very early on in their development.
6. Prepare for behavioural problems, they're unavoidable
No dogs are perfect, just as no human child is perfect. According to Psychology Today, "By some estimates, about 40 percent of the population of dogs (and, incidentally, cats) have been labeled with behavioural problems."
Most of us dog owners will deal with some form of behavioural problem at some point, and it can be from aggression to destructive chewing. Another form of issues are things like urinating on inappropriate places, but that could be linked to a more serious health issue rather than behavioural. It's just best to visit a dog trainer if you find that your dog is not listening to you later on, and nip the problem in the bud sooner rather than later.
7. Be well prepared for vet bills
Just like human children, dogs can get sick, and VERY sick. If you're one of the lucky ones with a generally healthy breed, you're more likely to see only some common health issues which are easier to deal with during your dog's lifespan. Vet bills can be horrifically expensive, so ensure you're well aware of the cost of having a puppy, and a dog later on.
Puppies however, are more prone to infections and potentially dangerous diseases such as Parvovirus , Distemper , and Kennel Cough. It's important to vaccinate them early on to avoid such problems as they can be fatal. Take the necessary steps and precautions to keep your dog healthy and such issues can be avoided and save you a lot of money.
If you're on a low income, there's a variety of charity veterinary surgeries and organisations such as Blue Cross, RSPCA and Celia Hammond which can help you with the medical costs in case your dog falls ill. Check with each organisation to see if you're eligible.
8. Control puppy chewing
Pups chew more than adult dogs, as their teeth develop and change into adult teeth. It feels so good for them, especially when the milk teeth are coming in, during teething, and falling out.
Needle sharp baby teeth hurt when puppies bite, even if they don't mean to injure you. A good chew toy will help them massively when teething, and some are specifically designed for those periods.
You can't stop puppy chewing because it's normal behaviour, and they don't pick and choose your expensive possessions because they want to ruin them.
Some great chew options for puppies are dental chews and rawhide chews which all come in a variety of flavours and scents. Rawhide chews can be extremely hard, so for puppies soak them in warm water and microwave them for a few seconds to soften them down.
Just be careful with how much you feed puppies, as both varieties can cause constipation and blockage.
9. Get them used to grooming from an early age
Professional grooming and keeping their fluffy fur can require more than a quick brush for breeds with longer coats. Some breeds require more care than others, and puppy grooming can include not only brushes, but bathing, ear cleaning, eye care, claw clipping and anal gland expression.
Take your puppy to a reputable groomer around 14-16 weeks for longer haired breeds, as that's when they're at their most curious stage in life and are able to accept the most information and new experiences easily.
Grooming can be quite expensive depending on the breed and what is required to be done, so before you get a puppy, find the most suitable choice of breed for you.
Words: Simona Dimitrova
Photos: Personal images, Adobe Shutterstock, The Spruce Pets, Puppy Toob