Despite most cities considering graffiti an illegal act, London offers a tunnel that has a free for all brick canvas. Anyone is allowed to express their creativity.
[youtube https://www.youtube.com/watch?v=5X0HZz9NJfI&w=560&h=315]
The Leake street tunnel is a 5 minute walk from Waterloo station. The tunnel is apart of the Leake street arches and it is London's largest legal street art area.
The tunnel has showcased the work of prominent artists like BANKSY.  And it is one of the world's most famous street art spots. Tourists, photographers and regular citizens are seen roaming down taking pictures, having photo shoots or admiring the latest art work. The Southbank is known as one of the largest arts and culture venues. For 40 years it has been the home of a skateboarding space. The space is located in the undercroft and is displayed with graffiti all around. It also shows political posters on pavements and citizens or tourists are often amazed at the scene. Both the south bank and leake street tunnel show art in its purest form. The graffiti defines words and paintings on walls and some see it is a form of expression.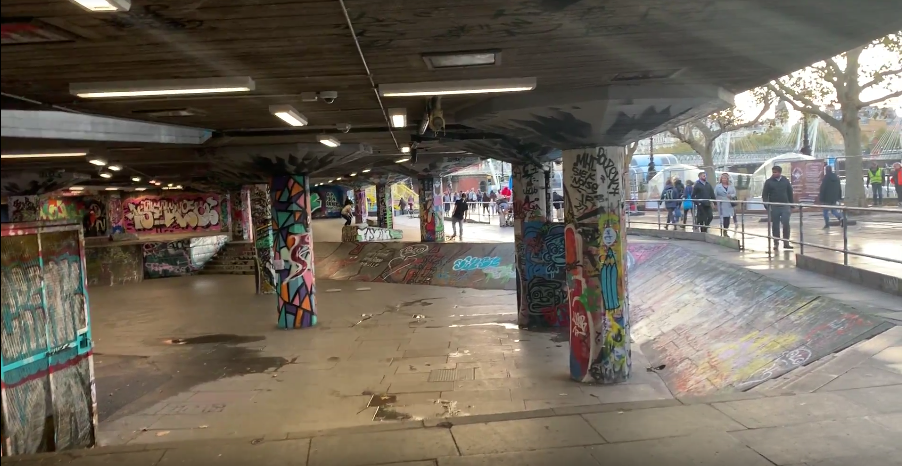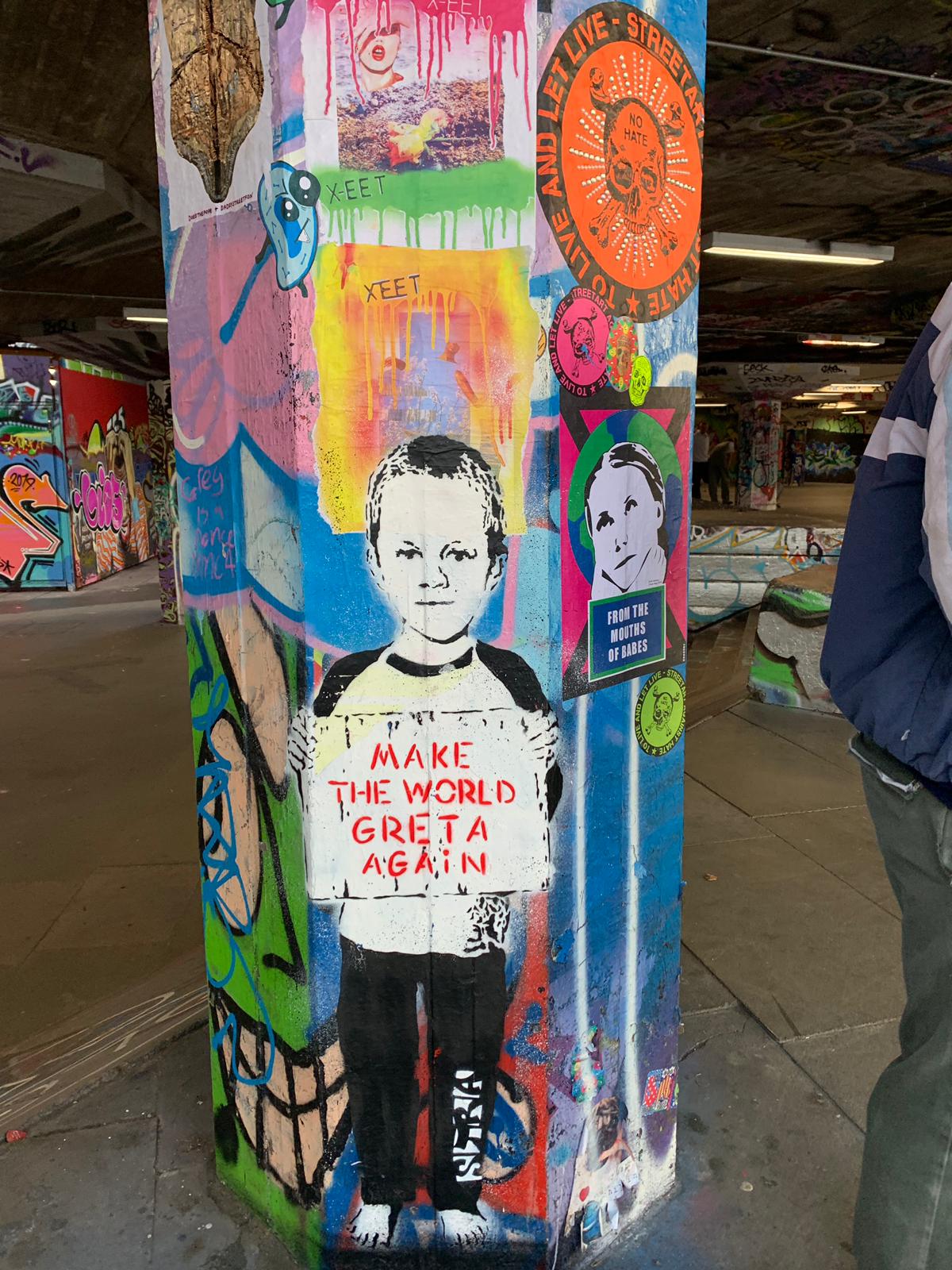 Many people have different views or perceptions of what constitutes as graffiti. Some people think its superficial vandalism within society, others think it is a way of expressing yourself. So I took a trip to central London's street art spots to ask the public, is it graffiti or grime?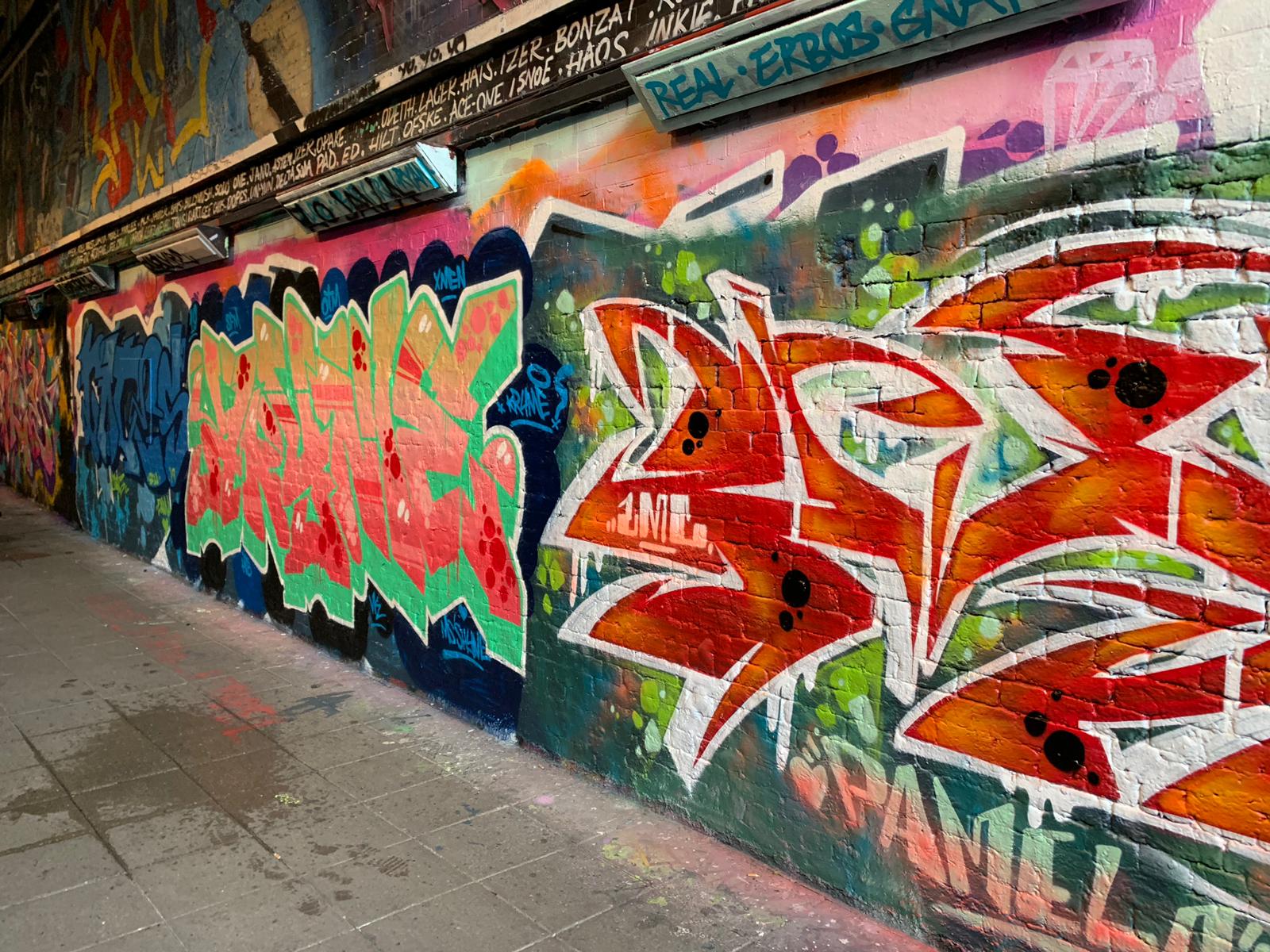 The first person I spoke to is an artist, and she stated: "I've been doing art for a very long time. To me it is a way of expressing yourself more than anything. And people use it a lot for therapy and mental help. So in essence it's a wonderful thing."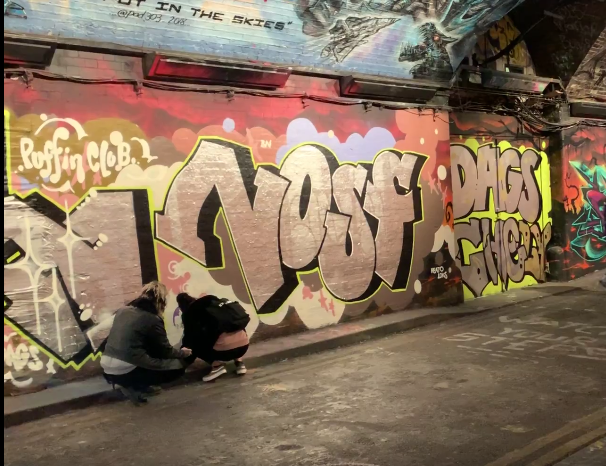 I approached a tourist roaming around the tunnel and she described the tunnel as "It is good that in a tunnel like this graffiti is allowed. To me art is a nice expression for artistic people."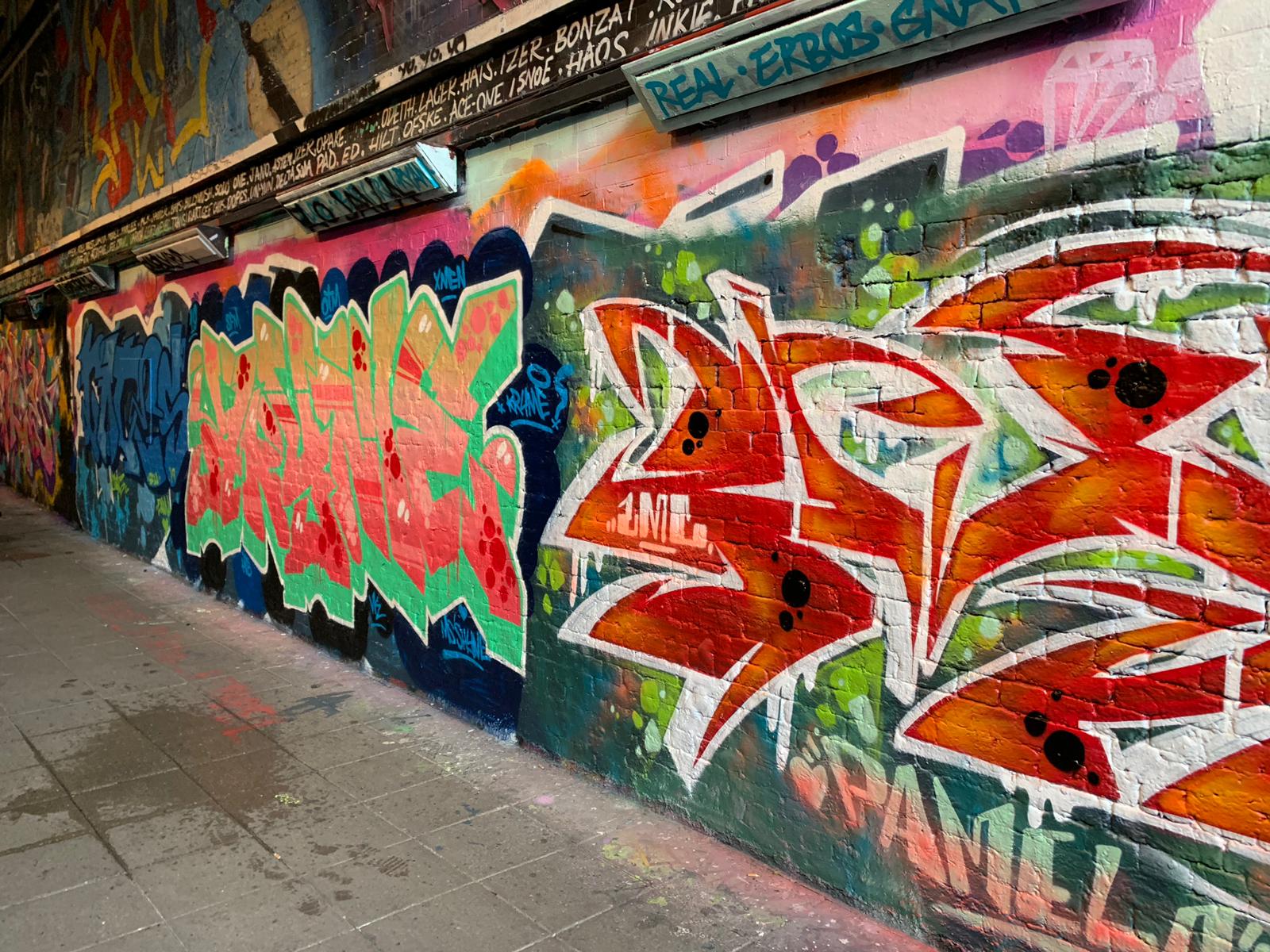 Lastly I approached a couple who were doing photography within the tunnel, the husband stated "Well I used to be a police so graffiti is criminal damage, but here it is allowed." His wife added: "It depends where it is. If it is done to deface public sculpture or park benches then it shouldn't be allowed and should be removed. Here yes it is art. Banksy is art. And I think it is very entertaining for people to be able to do it and see it." Later they both expressed their admiration for Banksy and stated "Banksy is anonymous and that makes him more marketable by being less accessible as a person."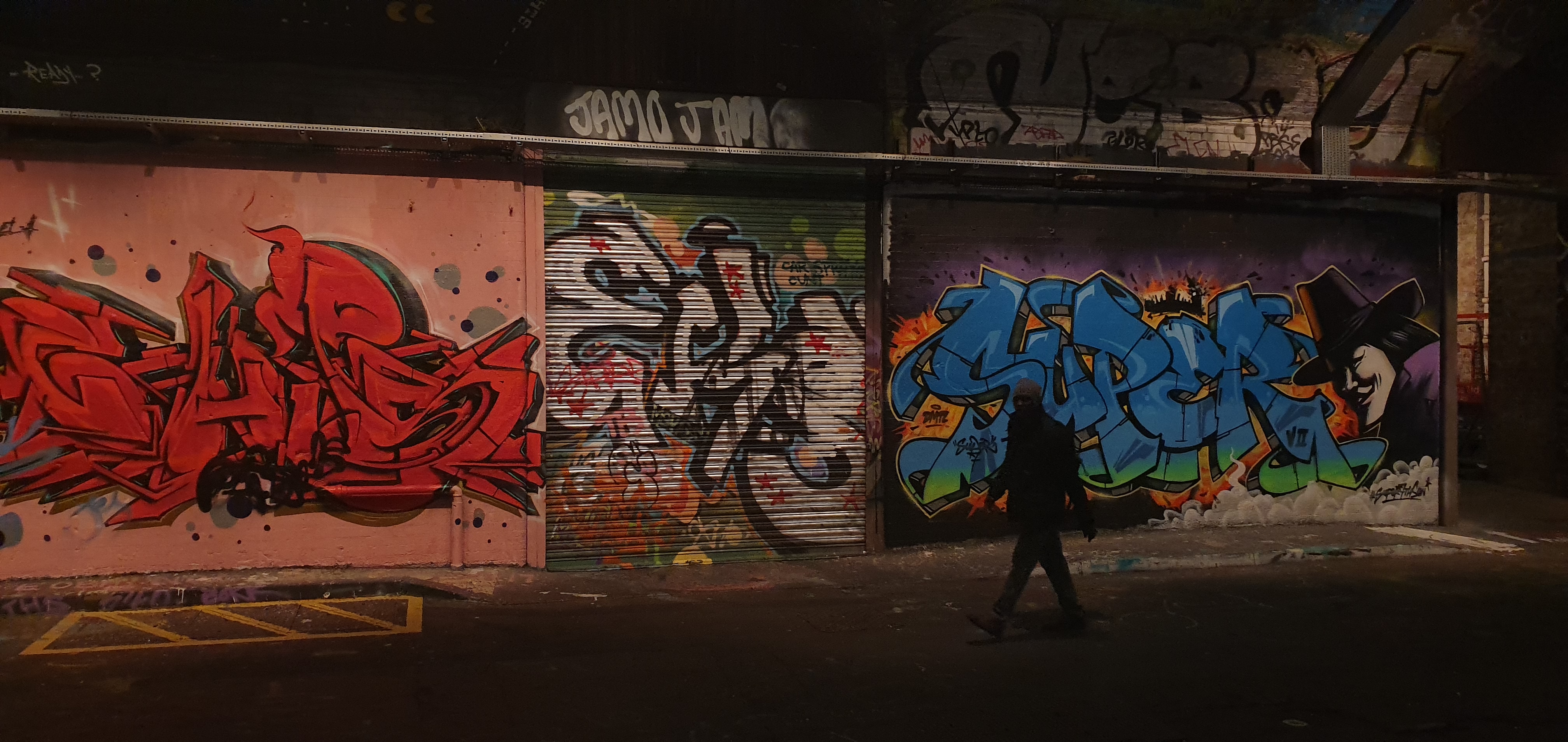 Leake Street Tunnel and the Southbank are only one of the few street arts in London. This city is filled with vibrant artistic colours, so here are the best graffiti areas to visit in London:
North London: Camden Town, NW1 0NE.
East London: Shoreditch, E1 6JE / Brick Lane, E1 9QL.
South London: Brixton, SW9 7AA.
West London: Acton.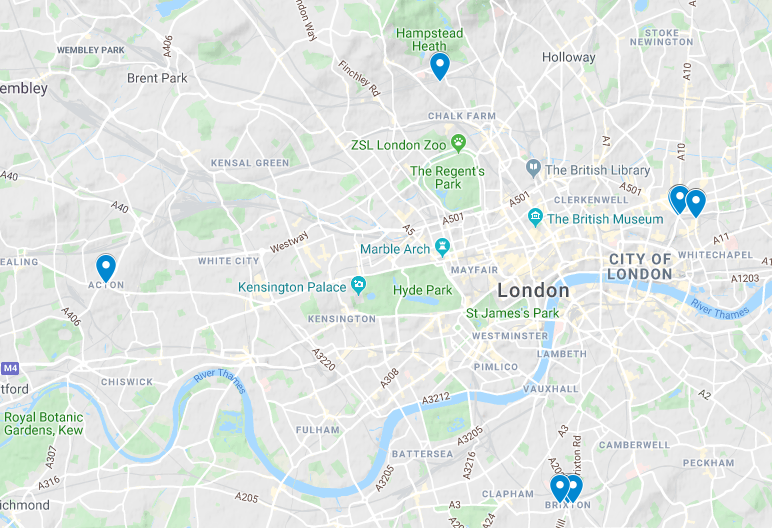 Words: Asiyo Ali
Pictures: Asiyo Ali
Video: Asiyo Ali
Map: Asiyo Ali