You can thank Toys R Us for this leak…
Reporter: Joseph Carey | Sub-Editor: Jack Leslie
Although Nintendo has stated they wouldn't be revealing any further information about the Nintendo Switch until next year, it appears the Canadian arm of Toys R Us believes the system is going to launch for $329.99 CAD or roughly £200 for us in the UK. Not as bad as we all thought when we saw the reveal!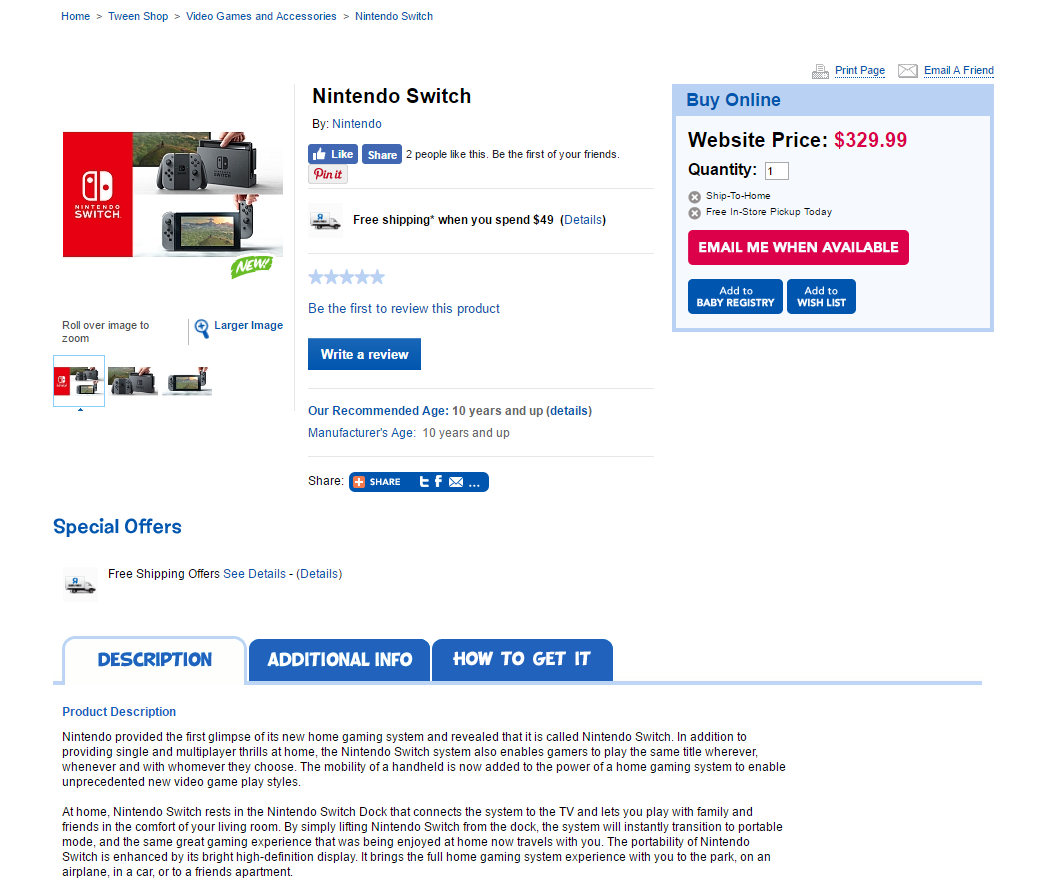 If this price point is to be believed it's going to place the system in an extremely competitive position – sitting alongside the PlayStation 4 and Xbox One, which go for around £250 each.
The leaked listing from Toys R Us also lines up with a further report from Let's Play Video Games that claims retailer GAME will be selling the system for £199.99 with a second model featuring with more internal storage and presumably a game bundled in for £249.99. 
Nintendo's previous console, the Wii U, was priced at £250 and was sold at a loss due to profits being made on the software sold after the hardware was in people's hands.
However the company previously stated it wouldn't be selling the Switch at a loss, implying the manufacturing costs of this device are significantly cheaper than that of the Wii U.
Nintendo won't be giving further details about their upcoming console until January.