Have you ever seen a round of boxing during a chess game? Well, chess boxing is exactly that. This idea of sport that combines both of these extreme but completely opposite technical skills has been imagined in a comic book by Enki Bilal in 1992.
This sport came to life in 2003 when the first official combat was organised in Berlin, and since that many clubs have opened their doors for amateurs to try out. It is particularly popular in the United Kingdom, Russia and Germany.
The rules are as follows: 11 rounds in total, with six rounds of chess and five rounds of boxing. During the game chess and boxing alternate, and each round whether boxing or chess lasts three minutes.
The play starts with boxing which is switched to chess when the gong rings. The break between the two categories lasts 60 seconds, in which everything is set up.
Everything happens in the ring and the chess game must not exceed nine minutes which is called a blitz game. A win consists of either a knockout, checkmate or if the opponent exceeds the time limit.
And this is chess boxing:
[youtube https://www.youtube.com/watch?v=N5wPM2NadR8]
The London Chessboxing Club in Islington is one of the numerous clubs that offer classes, events and podcasts about everything happening in this club and around this sport.
This club allows amateurs to take a closer look and try it out. Anyone is welcome and no special skills are required. A single class costs £15 and take place every Saturday from 10 am to 11:30am. More information on the Website.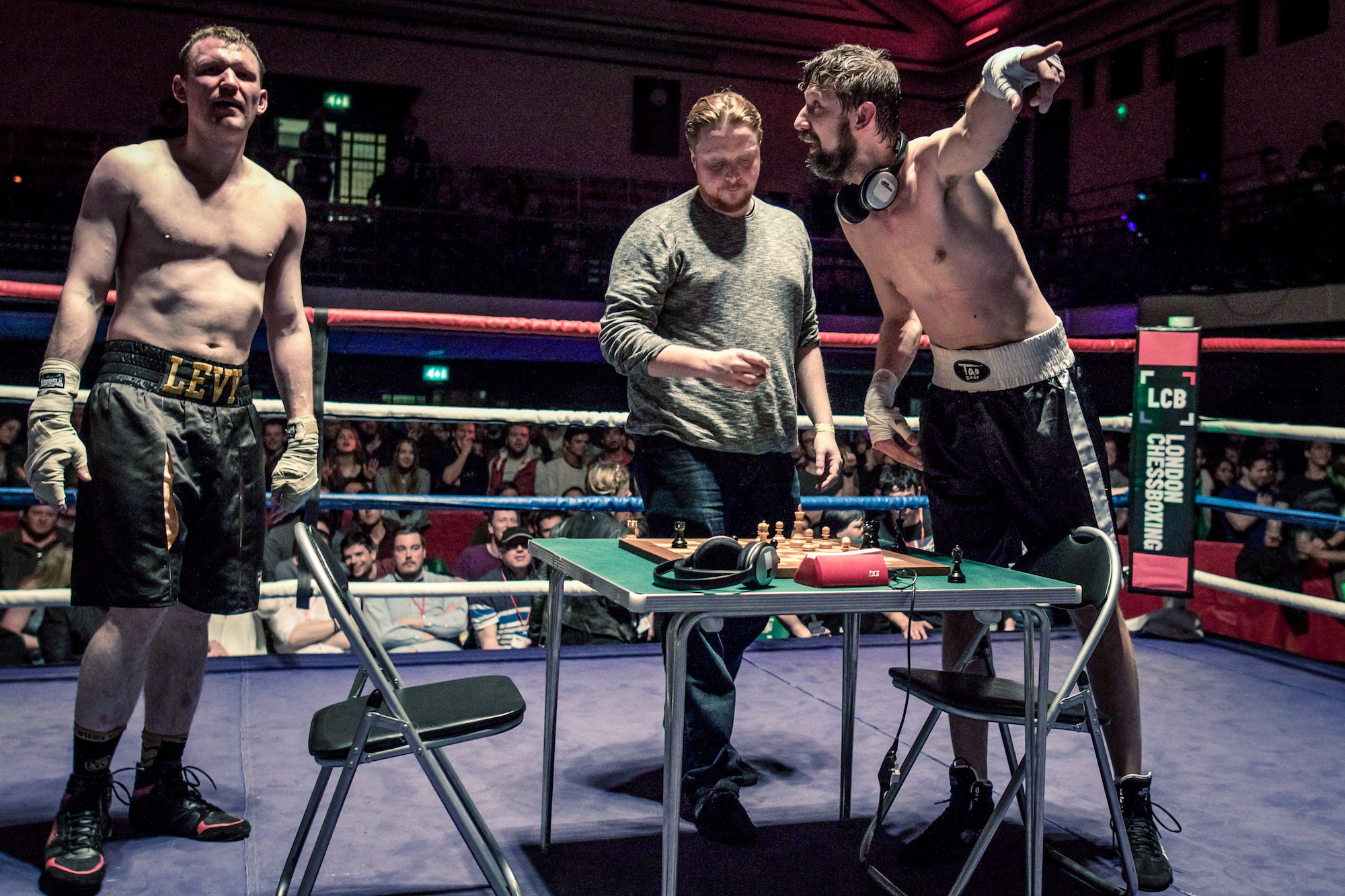 This London Chessboxing Club also offers unique events that anyone can attend for minimum pricing and an incredible atmosphere is guaranteed! Buy your ticket here.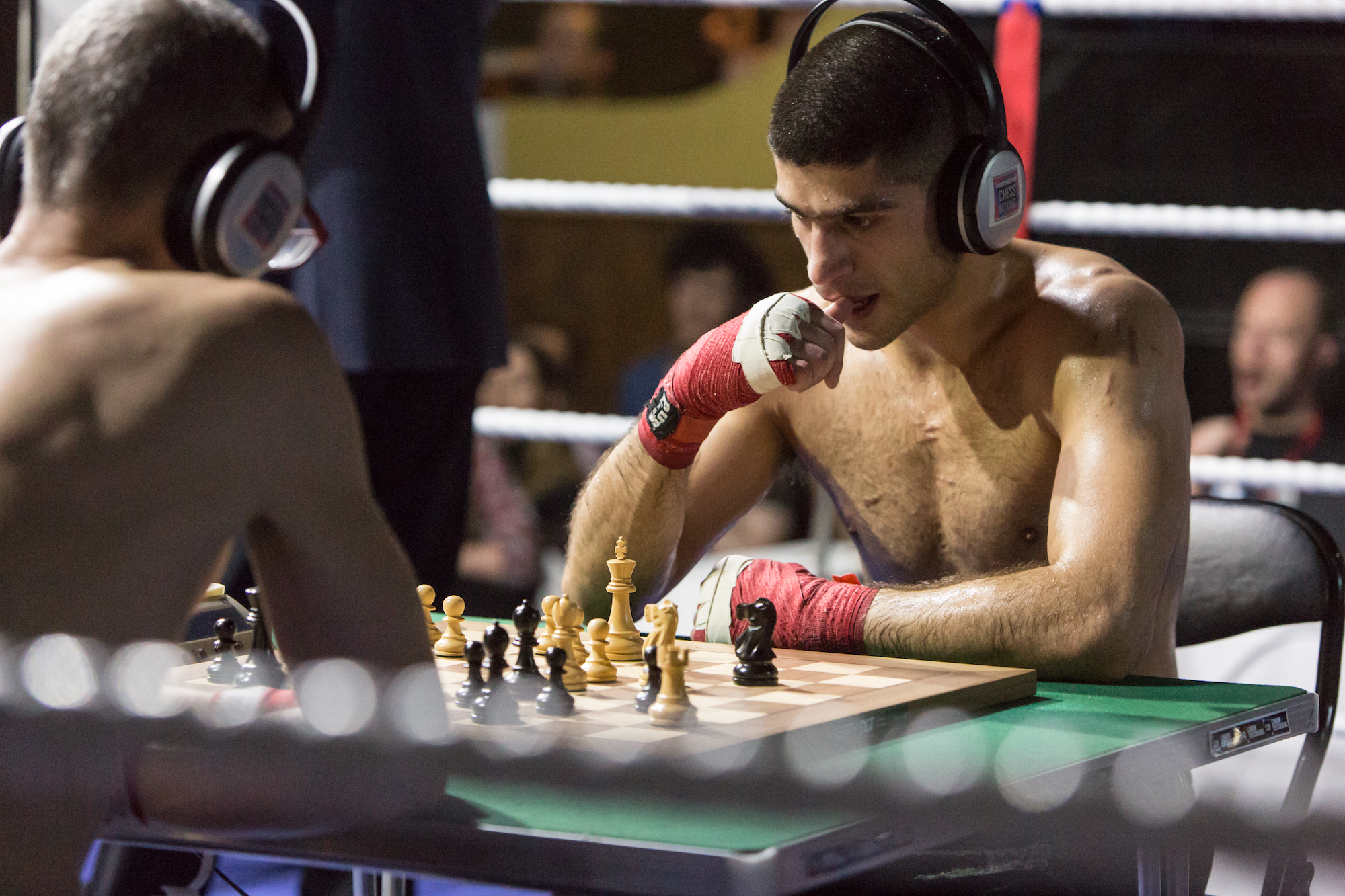 If you are not able to attend the event, the club will live stream the game on Twitch. The next event is taking place on Saturday 7th of December.
You can also listen to the podcasts about events, awards, players and promising talents. The club is very devoted to this quite unknown sport which is getting more and more attention.
Listen to this podcast featuring some of the talents participating on this upcoming Saturday.
https://londonchessboxing.com/podcast-ep63/
So, if you are searching for a sport combining strength and reflexion, you might have found the perfect sport for you. Try it out and decide for yourself!
Words: Alexandra Girgis
Images: James Bartosik and Pawel Gawronski