This year, Alcohol Awareness Week has been running since the 11th of November until 17th of November. The campaign focuses on alcohol impact on personal and mental health, families and relationships. 
This year's theme encourages individuals to start making changes in their drinking behaviour and emphasise that even the smallest adjustments to our alcohol consumption habits will make us happier, healthier and reduce risks for many serious health conditions. 
Alcohol Awareness Week aims to give a chance for open conversations about alcohol misuse and allow young people who are ashamed of their drinking issues to seek for help and support.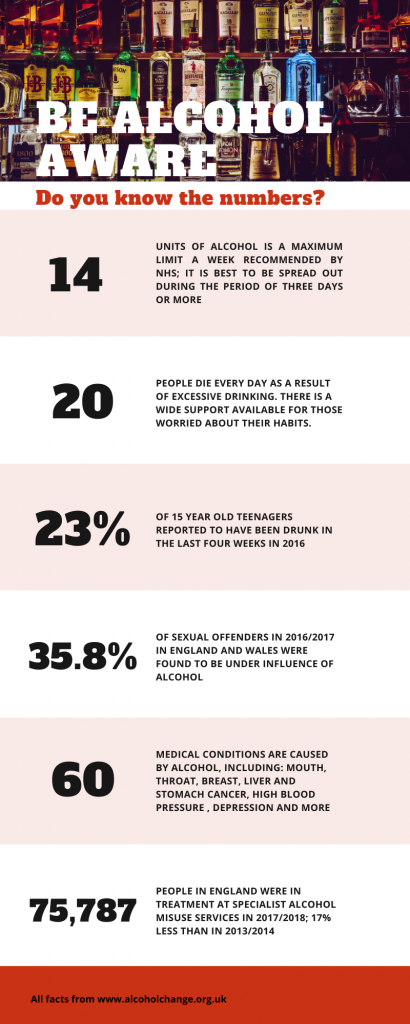 Words and infographics: Ruta Tamulynaite
Featured image: Adobe Stock