There is not a single person that cannot complain about his hair- greasy, dry, with split ends, tangled, wasted, easily breakable, hair loss, brightless, thin, no volume, etc. It is quite difficult to make a choice when it comes to hair products because there so many kinds and so many different types of hair. These three products listed below will help you no matter what your hair is like.
Words:Mariya Hristova Subeditor: Tamara Hutchinson
Living Proof Restore Instant Repair Lotion
Hardly will you ever find such a great product. We had a taste when the last Birchbox was delivered to our door. There was a small 30ml tube included and we can easily say that we are addicted. It makes the hair smooth and shiny as if it has never been treated or died. The only difficulty is that you can't really find it in stores in UK. The option we can offer is to buy it from Amazon. It costs 22GBP for 118 ml. We'd say it's a good bargain for such a great product.
2. BioOil by BioPharma Crystal Liquid
A product impossible to find in UK but extremely useful and reparative for split ends and dry hair. There are a lot of oily based hair products in UK which are similar to this one in structure. The quality of this one, however, is incomparable. The only website we managed to find is Natural Herbs Market. It will cost you exactly 15.77GBP.
3. Tangle Teezer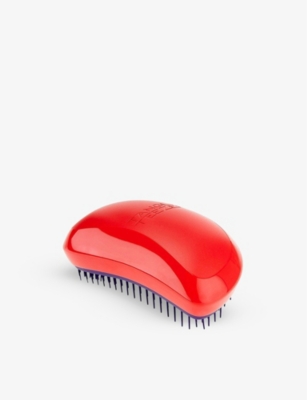 A hairbrush is still a hair product so we can say the best one you could choose for yourself is Tangle Teezer.It smoothes your hair nicely, it gives a certain volume and we promise you no tangled hairs and no pain. You can find it in most stores and online. The price is around 11GBP.